pdfFiller is not affiliated with any government organization
Get the free all medicine name list excel 2008 form
Show details
Hide details
My Medication List. Universal Medication Form. You can help make your health care safer by keeping this list current. Complete this form and keep it with you at ...
Get, Create, Make and Sign medicine list in excel format
Get Form

eSign

Fax

Email

Add Annotation

Share
How to fill out all medicine name list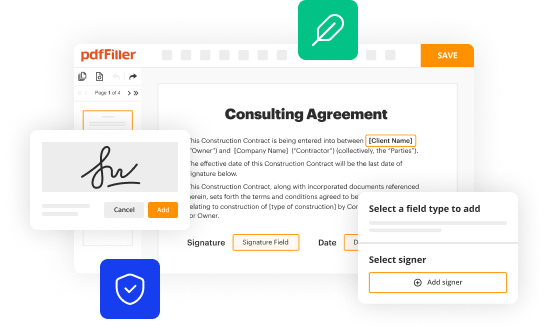 01
To fill out all medicine name list, start by gathering all the necessary information. This includes the names of the medicines, the dosage or strength, any special instructions or warnings, and any additional details that may be relevant.
02
Once you have gathered all the information, organize it in a systematic manner. This could be done alphabetically, by category, or based on any other logical criteria that suits your specific needs.
03
Create a document or a spreadsheet where you can input all the medicine names along with their corresponding details. Make sure to include enough space for any future updates or additions.
04
Double-check the accuracy and completeness of the information entered. It is crucial to ensure that there are no errors or missing details that could potentially lead to confusion or mistakes when referring to the list.
05
Regularly update the medicine name list as new medicines are introduced or any changes occur. It is important to stay up-to-date with the latest information to maintain the list's usefulness and reliability.
Who needs all medicine name list?
01
Healthcare professionals such as doctors, nurses, and pharmacists rely on comprehensive medicine name lists to accurately prescribe medications, dispense them, and provide appropriate healthcare advice to patients.
02
Pharmaceutical companies and manufacturers may require complete medicine name lists to ensure compliance with regulatory authorities, facilitate research and development, or as a reference for quality control purposes.
03
Patients can also benefit from having access to a comprehensive medicine name list. It allows them to have a better understanding of their prescribed medications, potential side effects, and any precautions or contraindications associated with specific medicines.
In summary, creating a thorough medicine name list involves gathering all relevant information, organizing it systematically, inputting it into a document or spreadsheet, ensuring accuracy, and regularly updating it. This list is essential for healthcare professionals, pharmaceutical companies, and patients to ensure safe and informed medication management.
This is how it works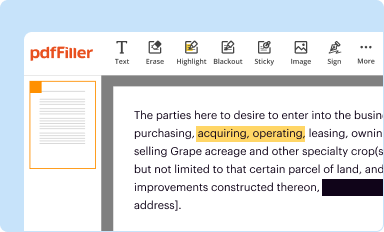 Edit your all medicine name list form online
Type text, complete fillable fields, insert images, highlight or blackout data for discretion, add comments, and more.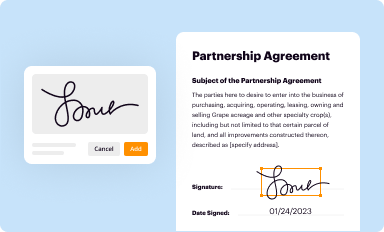 Add your legally-binding signature
Draw or type your signature, upload a signature image, or capture it with your digital camera.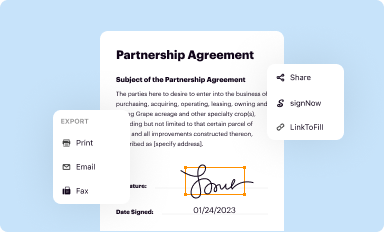 Share your form instantly
Email, fax, or share your all medicine name list form via URL. You can also download, print, or export forms to your preferred cloud storage service.
How to edit all medicine name list excel online
Follow the steps below to take advantage of the professional PDF editor:
1
Register the account. Begin by clicking Start Free Trial and create a profile if you are a new user.
2
Upload a file. Select Add New on your Dashboard and upload a file from your device or import it from the cloud, online, or internal mail. Then click Edit.
3
Edit indian medicine list in excel form. Add and change text, add new objects, move pages, add watermarks and page numbers, and more. Then click Done when you're done editing and go to the Documents tab to merge or split the file. If you want to lock or unlock the file, click the lock or unlock button.
4
Get your file. Select the name of your file in the docs list and choose your preferred exporting method. You can download it as a PDF, save it in another format, send it by email, or transfer it to the cloud.
With pdfFiller, it's always easy to deal with documents.
People Also Ask about all medicine name list excel
How do I make a list of my medications?
What are 11 forms of medication?
Is there an app to list my medications?
What are the 10 medicine groups?
How do you make a medication chart?
What are 10 examples of drugs?
What are the top 10 drugs?
Medicine List Excel is not the form you're looking for?
Search for another form here.
Comments and Help with printable medication list form
FAQ
How to fill out all medicine name list?

1. Research the names of the medicines you need to list. 2. Make sure to double-check any spelling or dosage instructions before filling out the list. 3. Write down the name of each medicine, followed by the dosage instructions. 4. Specify any additional directions for taking the medicine, such as with food or at certain times of the day. 5. Once you have filled out the list, double-check it to make sure all of the information is correct.

When is the deadline to file all medicine name list in 2023?

The deadline to file all medicine name lists in 2023 has not yet been determined. It is important to check with your local health authority for the specific timelines and requirements.

What is the penalty for the late filing of all medicine name list?

The penalty for the late filing of all medicine names list is typically a fine or other sanctions imposed by the relevant regulatory agency. Depending on the country, this may be a government agency, such as the Food and Drug Administration (FDA) in the United States, or an independent regulatory body, such as the European Medicines Agency (EMA). Fines may range from a few hundred to tens of thousands of dollars.

Who is required to file all medicine name list?

The regulatory authorities of each country or region typically require pharmaceutical companies to file the list of all medicine names. These authorities include agencies such as the U.S. Food and Drug Administration (FDA) in the United States, the European Medicines Agency (EMA) in the European Union, the Medicines and Healthcare products Regulatory Agency (MHRA) in the United Kingdom, and similar organizations worldwide.

What is the purpose of all medicine name list?

The purpose of an all medicine name list is to provide a comprehensive compilation of the names of various medicines available in the market. It serves as a reference for healthcare professionals, researchers, pharmacists, and consumers to easily identify and understand different medications. Some specific purposes of an all medicine name list are: 1. Identifying Medications: It helps healthcare professionals and pharmacists to accurately identify different medications based on their generic names, brand names, or chemical names. 2. Avoiding Confusion: As different medications can have similar names, an all medicine name list helps to minimize confusion and potential errors in prescribing, dispensing, or administering drugs. 3. Research and Education: Researchers and healthcare professionals use medicine name lists to conduct studies, analyze drug usage data, compare drug efficacy, monitor adverse effects, and educate others about various medications. 4. Clinical Decision-making: Physicians and healthcare providers refer to medicine name lists to make informed decisions about prescribing or switching medications based on their properties, indications, contraindications, and potential drug interactions. 5. Regulatory Compliance: Regulatory bodies, such as the Food and Drug Administration (FDA), use medicine name lists to track and regulate the availability, safety, and efficacy of drugs in the market. In summary, an all medicine name list serves as a valuable resource for healthcare professionals, researchers, and consumers to identify, understand, and manage various medications effectively.

What information must be reported on all medicine name list?

The information that must be reported on all medicine name lists typically includes: 1. Brand Name: The name under which the medication is sold or marketed. This is usually a unique, trademarked name assigned by the manufacturer. 2. Generic Name: The common or scientific name of the active ingredient(s) in the medication. This is the non-proprietary name that is recognized internationally. 3. Dosage Form: The physical form of the medication, such as tablet, capsule, liquid, inhaler, etc. 4. Strength: The amount or concentration of the active ingredient(s) in the medication per dosage unit or volume. 5. Manufacturer: The name of the company or pharmaceutical manufacturer that produces the medication. 6. Indication: The approved or recommended uses for the medication, including the conditions or diseases it is designed to treat or prevent. 7. Prescription Requirement: Whether the medication requires a prescription from a licensed healthcare professional or is available over-the-counter (OTC) without a prescription. 8. Route of Administration: The method by which the medication is intended to be administered, such as oral, topical, injection, etc. 9. Therapeutic Class: The category or class of medication to which it belongs, based on its primary mode of action or therapeutic effect. 10. Active Ingredients: The specific chemical compounds or substances that provide the therapeutic effect. This includes both the generic and brand names. 11. Side Effects/Warnings: Any important cautionary information or potential adverse effects associated with the medication, including interactions with other drugs or potential allergic reactions. 12. Packaging Size: The quantity or number of dosage units contained in each package or container. 13. National Drug Code (NDC) or other identification numbers: Specific identification numbers assigned to the medication for inventory, billing, and regulatory purposes. 14. Expiry Date/Lot Number: The date until which the medication is considered to be safe and effective, as well as a unique lot or batch number for quality control and traceability. 15. Storage Instructions: Any specific instructions for storing the medication, such as temperature requirements or protection from light or moisture. Please note that the specific requirements for reporting may vary depending on the regulations and guidelines of different countries or regulatory bodies.

How can I send all medicine name list excel to be eSigned by others?

Once you are ready to share your indian medicine list in excel form, you can easily send it to others and get the eSigned document back just as quickly. Share your PDF by email, fax, text message, or USPS mail, or notarize it online. You can do all of this without ever leaving your account.

How do I execute medicine list excel online?

pdfFiller has made it easy to fill out and sign অল মেডিসিন নাম লিস্ট পিডিএফ. You can use the solution to change and move PDF content, add fields that can be filled in, and sign the document electronically. Start a free trial of pdfFiller, the best tool for editing and filling in documents.

How do I edit all medicine name list pdf in Chrome?

Install the pdfFiller Chrome Extension to modify, fill out, and eSign your medicine list in excel form, which you can access right from a Google search page. Fillable documents without leaving Chrome on any internet-connected device.