pdfFiller is not affiliated with any government organization
Get the free agreement buy blank form
Show details
Hide details
LEASE TO PURCHASE OPTION AGREEMENT This agreement dated the day of is by and between herein after referred to as Seller/Landlord and herein after referred to as Buyer/Tenant. A In the event of any such default by Buyer/Tenant of this Option to Purchase Agreement or the Lease Agreement then in addition to any other remedies available to Seller/Landlord at law or in equity and all rights hereunder by giving written notice of termination. Tenant/Buyer is not entitled to any refund of rent or...
Get, Create, Make and Sign residential lease agreement option purchase print
Get Form

eSign

Fax

Email

Add Annotation

Share
How to fill out agreement buy blank form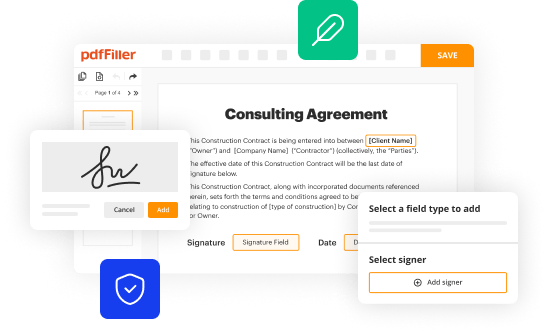 01
Start by gathering all the necessary information related to the agreement, such as the names and contact details of the parties involved, the purpose of the agreement, and any specific terms and conditions that need to be included.
02
Next, carefully read through the agreement and understand its requirements and provisions. Make sure you have a clear understanding of what is expected from both parties involved.
03
Begin filling out the agreement by accurately entering the required information in the designated sections. This may include providing personal details, specifying the purchase amount, outlining the responsibilities and obligations of each party, and adding any relevant dates or deadlines.
04
Review the filled-out agreement to ensure that all the necessary information is accurately included and that there are no errors or omissions. It is crucial to double-check the document to avoid any potential legal issues or misunderstandings in the future.
05
Both parties involved in the agreement should carefully review and sign the document. This signifies their understanding and acceptance of the terms and conditions outlined in the agreement.
Who needs agreement buy blank?
01
Individuals or companies wishing to purchase an item or property and protect their interests by having a documented agreement in place.
02
Sellers who want to establish clear terms and conditions for the sale of their products or property, ensuring a smoother and legally compliant transaction.
03
Professionals or businesses requiring specialized agreements, such as those in real estate, construction, or business partnerships, who need a customized agreement tailored to their specific needs and requirements.
This is how it works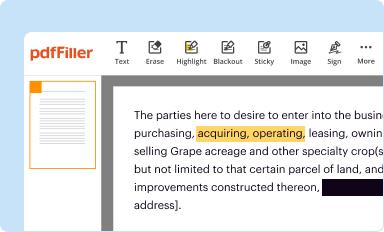 Edit your agreement buy blank form form online
Type text, complete fillable fields, insert images, highlight or blackout data for discretion, add comments, and more.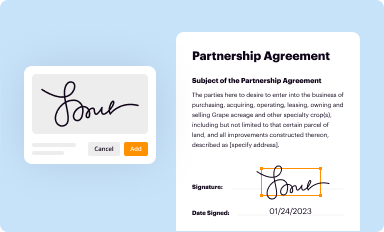 Add your legally-binding signature
Draw or type your signature, upload a signature image, or capture it with your digital camera.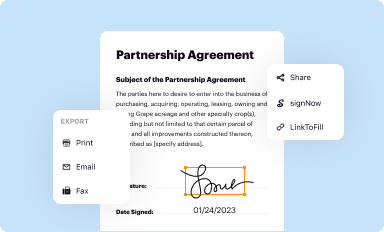 Share your form instantly
Email, fax, or share your agreement buy blank form form via URL. You can also download, print, or export forms to your preferred cloud storage service.
Editing fillable agreement buy blank online
Here are the steps you need to follow to get started with our professional PDF editor:
1
Check your account. If you don't have a profile yet, click Start Free Trial and sign up for one.
2
Prepare a file. Use the Add New button. Then upload your file to the system from your device, importing it from internal mail, the cloud, or by adding its URL.
3
Edit lease pdf purchase fillable form. Add and change text, add new objects, move pages, add watermarks and page numbers, and more. Then click Done when you're done editing and go to the Documents tab to merge or split the file. If you want to lock or unlock the file, click the lock or unlock button.
4
Save your file. Select it in the list of your records. Then, move the cursor to the right toolbar and choose one of the available exporting methods: save it in multiple formats, download it as a PDF, send it by email, or store it in the cloud.
With pdfFiller, dealing with documents is always straightforward. Now is the time to try it!
People Also Ask about fillable agreement buy blank
How do you draw up a purchase agreement?
What is an intent to buy contract?
When agreed upon in advance what is the seller's compensation?
Can I draw my own contract?
What all is included in a purchase agreement?
What is the contract agreement between buyer and seller?
Fillable Lease Purchase Pdf is not the form you're looking for?
Search for another form here.
Comments and Help with lease purchase agreement template
Who needs a Lease to Purchase form?
The landlord and the tenant, acting in the roles of a seller and a buyer, enter into a lease with option to buy real estate. In this case they conclude a lease to purchase option agreement.
What is the Lease to Purchase agreement form for?
The Lease to Purchase form is a classic lease, which provides the option of purchasing the leased property. The lease option agreement establishes the terms and amount of a possible purchase. The possibility of buying a property can be maintained throughout the duration of the contract or, determined by the particular time interval. The tenant can gain credit towards the purchase price with each on-time rental payment.
Is the Lease to Purchase form accompanied by other forms?
This form is designed to accompany a Residential Lease Agreement — the main contract governing the lease conditions.
When is Lease to Purchase contract form due?
Validity time of the Lease Purchase Agreement is indicated on a separate line of this form.
How do I fill out Lease to Purchase form?
To correctly fill the contract, you must define the following variables: 1) term of the option; 2) option consideration; 3) purchase price; 4) choice of law and venue. In the end, the contract is required to be certified by the signature of each party.
Where do I send Lease to Purchase form?
Two copies of the contract shall be kept by the contracting parties or their authorized representatives. One copy is held by the broker responsible for the transaction.
Video instructions and help with filling out and completing fillable agreement buy blank
Instructions and Help about lease purchase agreement for ca form
Hey guys Claude diamonds here with another lease purchase tip one of the questions I'm asked most often is what should be in a good lease purchase contract most of the contracts i see that there are generic there either overcomplicated they there they're about as thick as the Bible and they just have too much junk in them and when people don't understand what they're signing and when you're negotiating a deal what happens they bring in mr. lawyer then things get complicated they get expensive what should be in a good lease purchase contract is simplicity okay keep it simple what are the best contracts that I use is only three pages long I designed it myself a good lease purchase contract should first of all have the basics it should have the name of the parties okay what is your name the buyers name or the tenant buyers name what is the corporation's name it should have a description of the property that you're transacting on okay it should have the price and terms it should have a date and it should have signatures at the end of the contract okay just the basics the price the terms the date the signatures okay and basically you could do a lease purchase agreement on a bar napkin if you have all the specific terms you have it bound by some kind of consideration unilateral or bilateral and you then have a performing contract something that you can use now in my contracts I put other things in there I have something called a right of assignment when I'm negotiating as an investor I want to be able to do a lot of different things with the contract I want to be able to of course control it without having to buy it that's the beauty of a lease-purchase we want to be able to rent the property to somebody else that's subletting maybe we want to rent it with an option that's a sandwich please maybe we want to sell the property we can call that we can sell the week and then sell the property if we want if we have the right contract maybe I want to sell the contract or we call that an assignment and overall you have to have a very specific assignment clause so that you have all these different rights that you can do with this property somebody else bought it but now you control it you didn't have to get the mortgage you didn't have to go to the bank you didn't have to get the 10 lawyers and the title and the escrow company that's the beauty of a lease purchase if you have a good agreement you want to have certain things in there to protect yourself disclaimers indemnification confidentiality of force majeure clauses these are things that I can get into maybe another video but right now keep the basics keep the terms very simple keep your contract short use large lettering okay some of the things I use in my contracts you know so people can read it guess what happens when you use a short concise easy-to-understand contract the person signs it okay the customer the prospect the person you're doing business with will sign it because they understand it so...
FAQ
What is agreement buy blank?

Agreement buy is a type of contract between a buyer and seller in which the buyer agrees to purchase goods from the seller in exchange for a specified price.

Who is required to file agreement buy blank?

All parties who are involved in a purchase agreement are required to file the agreement. This includes the buyer, seller, and any other individuals who are involved in the transaction.

How to fill out agreement buy blank?

The first step in filling out an agreement is to read the entire document carefully. Make sure you understand the terms and conditions before signing. Once you understand the agreement, begin to fill in the blanks. Make sure to fill in all required information in the correct format. If there are any questions, verify with the other party before signing. After the agreement has been filled out, both parties should sign the document. Make sure to keep a copy of the agreement for your records.

What information must be reported on agreement buy blank?

Agreement buy blanks generally require the parties involved to provide identifying information such as names, addresses, contact information, and any other relevant information needed to identify the parties. Additionally, the agreement should include the specifics of the purchase, such as the item being purchased, the purchase price, payment terms, delivery and return policies, and any other details pertaining to the transaction.

When is the deadline to file agreement buy blank in 2023?

The deadline to file agreement buy blank in 2023 will depend on the specifics of the agreement. Generally, agreements must be filed within a reasonable amount of time in order to be considered valid.

What is the penalty for the late filing of agreement buy blank?

The penalty for late filing of an agreement depends on the type of agreement and the laws of the jurisdiction in which it is filed. Generally, if the agreement is not filed by the agreed-upon deadline, the parties may incur late fees or other penalties.

What is the purpose of agreement buy blank?

The purpose of an agreement to buy blank is to establish a legally binding contract between a buyer and a seller for the purchase of a specified item or property. The agreement outlines the terms and conditions of the purchase, including the price, payment terms, delivery or transfer of ownership, warranties or guarantees, and any other relevant provisions. It serves as a written document to protect the rights and interests of both parties involved in the transaction.

How can I send fillable agreement buy blank to be eSigned by others?

When you're ready to share your lease pdf purchase fillable form, you can swiftly email it to others and receive the eSigned document back. You may send your PDF through email, fax, text message, or USPS mail, or you can notarize it online. All of this may be done without ever leaving your account.

How can I get fillable lease purchase pdf?

The premium version of pdfFiller gives you access to a huge library of fillable forms (more than 25 million fillable templates). You can download, fill out, print, and sign them all. State-specific fillable agreement buy and other forms will be easy to find in the library. Find the template you need and use advanced editing tools to make it your own.

How do I fill out lease purchase option print using my mobile device?

You can quickly make and fill out legal forms with the help of the pdfFiller app on your phone. Complete and sign lease option to buy form and other documents on your mobile device using the application. If you want to learn more about how the PDF editor works, go to pdfFiller.com.
What is lease purchase agreement?
A Lease-Purchase Contract, also known as a Lease Purchase Agreement, is the heart of rent-to-own properties. It combines elements of a traditional rental agreement with an exclusive right of first refusal option for later purchase on the home. It is a shortened name for Lease with Option to Purchase Contract.