pdfFiller is not affiliated with any government organization
Fill Online 2008 form ds - nwcg
Show details
Hide details
NOTICE TO APPLICANTS RESIDING ABROAD United States citizens residing abroad CANNOT submit this form to the Passport Facility listed on Instruction Page 2. Such applicants should contact the nearest United States embassy or consulate for procedures to be followed when applying overseas. DS 82 02-2008 Instruction Page 1 of 4 WARNING False statements made knowingly and willfully in passport applications including affidavits or other documents submitted to support this application are punishable...
Get, Create, Make and Sign
Get Form

eSign

Fax

Email

Add Annotation

Share
How to fill out fill online 2008 form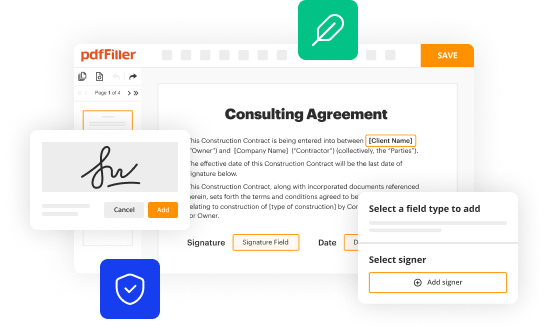 How to fill out 2008 form ds:
01
Start by downloading the 2008 form ds from the official website of the relevant authority.
02
Fill in your personal information accurately in the designated sections of the form, including your full name, date of birth, and contact details.
03
Provide details about your citizenship, including your country of birth and nationality.
04
Indicate your passport information, such as the passport number, date of issuance, and expiration date.
05
Specify your intended travel dates and purpose of travel.
06
Complete the additional sections of the form, including questions related to your employment, education, and criminal history, if applicable.
07
Review all the information you have provided to ensure its accuracy and make any necessary corrections.
08
Sign and date the form in the designated area, as required.
09
Submit the completed 2008 form ds along with any necessary supporting documents to the appropriate authority.
Who needs 2008 form ds:
01
Individuals who are applying for a visa to enter a foreign country often need to complete the 2008 form ds.
02
People who wish to visit or immigrate to a foreign country for various purposes, such as tourism, education, employment, or family reunification, may require this form.
03
The 2008 form ds is typically required for both temporary and permanent visa applications, depending on the immigration laws and regulations of the specific country.
This is how it works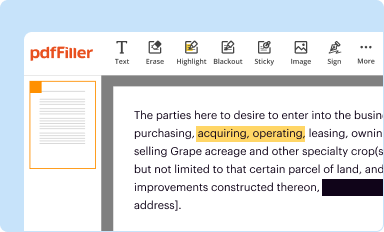 Edit your fill online 2008 form form online
Type text, complete fillable fields, insert images, highlight or blackout data for discretion, add comments, and more.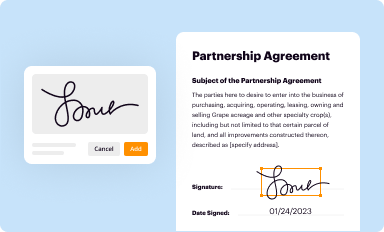 Add your legally-binding signature
Draw or type your signature, upload a signature image, or capture it with your digital camera.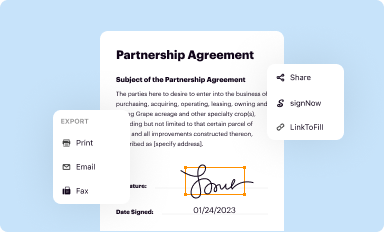 Share your form instantly
Email, fax, or share your fill online 2008 form form via URL. You can also download, print, or export forms to your preferred cloud storage service.
How to edit fill online 2008 form online
To use our professional PDF editor, follow these steps:
1
Log in. Click Start Free Trial and create a profile if necessary.
2
Simply add a document. Select Add New from your Dashboard and import a file into the system by uploading it from your device or importing it via the cloud, online, or internal mail. Then click Begin editing.
3
Edit fill online 2008 form. Rearrange and rotate pages, add new and changed texts, add new objects, and use other useful tools. When you're done, click Done. You can use the Documents tab to merge, split, lock, or unlock your files.
4
Save your file. Select it from your list of records. Then, move your cursor to the right toolbar and choose one of the exporting options. You can save it in multiple formats, download it as a PDF, send it by email, or store it in the cloud, among other things.
pdfFiller makes working with documents easier than you could ever imagine. Try it for yourself by creating an account!
Not the form you were looking for?
Who needs a DS-82 U.S. Form?
Everyone who needs to renew their passport concerning expiration date may use DS-82 U.S. Form.
What is a DS-82 U.S. Form Used for?
Passport renewal application is used whether your passport has expired or near the expiration date. This form is used to renew the U.S. passport. However, there are some limitations mentioned in the instruction part.
Is a DS-82 U.S. Form Accompanied by Other Forms?
This form has a list of required documents. While filing DS-82 U.S. Form you should add your most recent U.S. passport book and/or card. Whether you are married or your name has changed, you have to file this app with a copy of your marriage certificate or a court order. This form should be also accompanied by fees and a recent color photograph.
How do I Fill Out a DS-82 U.S. Form?
First thing should be done is to make sure you may use this form. There is a first page of the Instruction for this purpose. If there is any negative answer you can't use this form. In other case you should detach and retain instruction sheet which is first 4 pages of the Application.
After this you should fill out the main part of the Passport renewal application. Here you can choose the type of document(s) you are applying for. You also should fill in all the fields with required personal information.
Where do I send a DS-82 U.S. Form?
There is a special table on the bottom of the DS-82 U.S. Form. Here you should choose where to mail depending on where you live and how fast you want your application to be proceeded.
FAQ
What is form ds?

Form DS, also known as "Form DS-_____," refers to a specific form within the Department of State's (DS) collection of forms. The DS forms are used for a variety of purposes, including visa applications, passport applications, and other consular services. Each form is assigned a unique number and is used to gather necessary information from the applicant or petitioner. The specific purpose of the DS form will depend on the number associated with it, such as DS-160 for online nonimmigrant visa applications or DS-11 for passport applications.

Who is required to file form ds?

The form DS, also known as the "Nonimmigrant Visa Application," is required to be filed by individuals who intend to apply for a nonimmigrant visa to travel to the United States for a temporary period of time. This includes individuals such as tourists, students, temporary workers, business visitors, and others seeking entry into the United States for specific purposes. The specific type of nonimmigrant visa being applied for will determine whether the DS form needs to be filed.

How to fill out form ds?

To fill out Form DS-? (the specific number was not provided), you can follow these general steps: 1. Obtain the form: You can download the form from the official website of the U.S. Department of State or obtain a physical copy from the nearest U.S. embassy or consulate. 2. Read the instructions: Go through the instructions provided with the form. This will guide you on how to properly complete each section and provide any necessary supporting documents. 3. Gather required information: Collect all the necessary information, such as personal details, addresses, passport information, employment history, and any additional information specific to the purpose of the form. 4. Start filling out the form: Fill in your details accurately and clearly. Ensure your handwriting is legible or if completing the form electronically, type the required information. 5. Check for accuracy: Review your completed form for any errors or missing information. Make sure to double-check names, dates, and other critical details. 6. Sign and date the form: Once you have filled out the form, sign and date it according to the instructions provided. Some forms may require a witness or additional signatures, so ensure you follow the guidelines accurately. 7. Attach supporting documents (if required): If the form requires supporting documentation, make sure to attach the necessary papers, such as identification documents, photographs, or payment receipts as specified. 8. Make copies: Create copies of the filled-out form and all the attached documents for your own records. 9. Submit the form: Send the completed form and supporting documents to the relevant address provided in the instructions. You can typically submit it by mail, in-person at an embassy or consulate, or electronically through an online submission system. Always ensure you are using the most up-to-date version of the form and follow any specific instructions applicable to your circumstances.

What is the purpose of form ds?

Form DS (also known as Form DS-160) is an online nonimmigrant visa application form used by individuals wishing to apply for a visa to travel to the United States temporarily for various purposes, such as tourism, business, education, or medical treatment. The purpose of Form DS is to collect necessary information about the applicant, including personal details, travel history, purpose of the visit, and security-related information, which is required by the U.S. Department of State and the U.S. Embassy or Consulate to assess the eligibility of the applicant for the requested visa category and to carry out appropriate security checks.

What information must be reported on form ds?

Form DS, also known as the U.S. Department of State's Consular Report of Birth Abroad, is used to report the birth of a child abroad to a U.S. citizen parent(s). The following information needs to be reported on Form DS: 1. Child's Full Name: The full name of the child, including given names and last names. 2. Date and Place of Birth: The specific date and location (city, province/state, and country) where the child was born. 3. Parentage Information: The names, dates of birth, and places of birth of both parents. This includes their citizenship status, such as whether they are U.S. citizens, dual citizens, or other nationals. 4. Parental Information: This section requires details about the parents' residence addresses, contact information, and any previous marriages or divorce information if applicable. 5. Applicant's Information: This includes the name, contact details, and relationship to the child of the individual completing the form (usually one of the parents). 6. Supporting Documents: Along with the completed Form DS, certain supporting documents must be submitted. This usually includes the child's original birth certificate (with certified translations, if necessary), proof of the parents' U.S. citizenship (such as U.S. passports), marriage certificate, and other relevant documents. 7. Passport Application: It is recommended to submit a passport application for the child along with Form DS, as it simplifies the process of obtaining a passport for the newly reported U.S. citizen. All the information provided in Form DS must be accurate and supported by appropriate documentation. It is crucial to ensure the accuracy of the information as it establishes the child's legal status as a U.S. citizen born abroad.

How can I modify fill online 2008 form without leaving Google Drive?

Simplify your document workflows and create fillable forms right in Google Drive by integrating pdfFiller with Google Docs. The integration will allow you to create, modify, and eSign documents, including fill online 2008 form, without leaving Google Drive. Add pdfFiller's functionalities to Google Drive and manage your paperwork more efficiently on any internet-connected device.

How can I send fill online 2008 form for eSignature?

To distribute your fill online 2008 form, simply send it to others and receive the eSigned document back instantly. Post or email a PDF that you've notarized online. Doing so requires never leaving your account.

How can I get fill online 2008 form?

It's simple using pdfFiller, an online document management tool. Use our huge online form collection (over 25M fillable forms) to quickly discover the fill online 2008 form. Open it immediately and start altering it with sophisticated capabilities.