pdfFiller is not affiliated with IRS
Get the free 8833 2020 form
Show details
Hide details
7701 b -7 a 3. When and Where To File Attach Form 8833 to your tax return Form 1040NR Form 1040NR-EZ Form 1120-F etc.. Form 8833 instructions. The following are amounts for which a treaty-based return disclosure on Form 8833 is Amounts described in paragraph a or c above that are received by a domestic law of both the United States and a foreign treaty jurisdiction a dualresident corporation. Reporting specifically required. specifically requires reporting on a Form 8833 for the following...
Get, Create, Make and Sign 8833 form 2020
Get Form

eSign

Fax

Email

Add Annotation

Share
How to fill out 8833 2020 form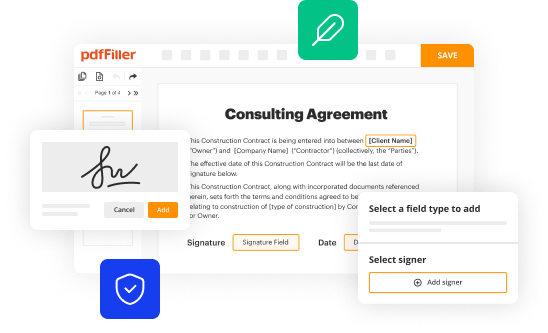 How to fill out 8833:
01
Enter your personal information in the designated fields, including your name, address, and taxpayer identification number.
02
Provide the required information about the treaty that you are claiming benefits under. This includes the name of the treaty, the article or paragraph of the treaty that applies, and any relevant dates or periods.
03
Indicate the type of income or payment for which you are claiming treaty benefits. Specify the amount and attach any necessary supporting documents or certificates.
04
Sign and date the form.
05
Follow any additional instructions or requirements provided by the Internal Revenue Service (IRS) regarding the completion of Form 8833.
Who needs 8833:
01
Individuals or businesses who are residents of a foreign country that has a tax treaty with the United States and who are entitled to claim benefits under that treaty may need to fill out Form 8833.
02
Non-resident aliens who receive income from U.S. sources and are eligible for certain tax treaty provisions may also need to complete this form.
03
Taxpayers who have received a notice from the IRS requesting them to complete Form 8833 or who are unsure about their eligibility for treaty benefits should consult with a tax professional or the IRS for guidance.
This is how it works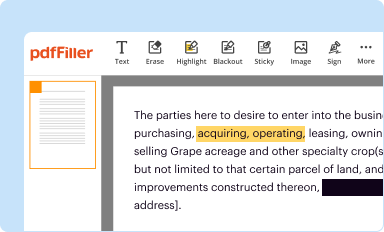 Edit your 8833 2020 form form online
Type text, complete fillable fields, insert images, highlight or blackout data for discretion, add comments, and more.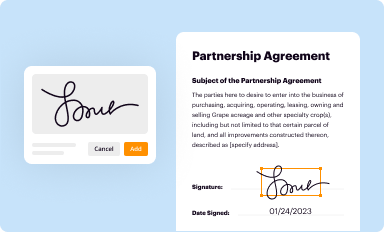 Add your legally-binding signature
Draw or type your signature, upload a signature image, or capture it with your digital camera.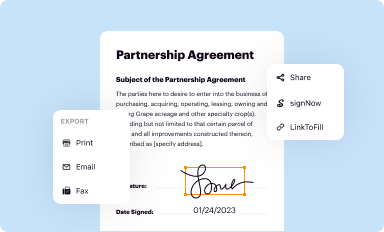 Share your form instantly
Email, fax, or share your 8833 2020 form form via URL. You can also download, print, or export forms to your preferred cloud storage service.
How to edit 8833 online
Follow the guidelines below to use a professional PDF editor:
1
Create an account. Begin by choosing Start Free Trial and, if you are a new user, establish a profile.
2
Upload a file. Select Add New on your Dashboard and upload a file from your device or import it from the cloud, online, or internal mail. Then click Edit.
3
Edit irs form 88332. Rearrange and rotate pages, add new and changed texts, add new objects, and use other useful tools. When you're done, click Done. You can use the Documents tab to merge, split, lock, or unlock your files.
4
Save your file. Choose it from the list of records. Then, shift the pointer to the right toolbar and select one of the several exporting methods: save it in multiple formats, download it as a PDF, email it, or save it to the cloud.
pdfFiller makes working with documents easier than you could ever imagine. Register for an account and see for yourself!
People Also Ask about 8833
Who should use form 8233?
What is the 8833 form used for?
What is the purpose of form 8833?
Can I file form 8833 online?
Do I have to file form 8833 every year?
Who needs to fill out form 8233?
What is the difference between 8233 and W 8BEN?
How do I submit form 8833?
Who needs to fill out form W-8BEN?
Do I need to file form 8233?
Do I need to file 8833 every year?
Can I file 8833 with 1040?
8833 Form is not the form you're looking for?
Search for another form here.
Comments and Help with 8833 form irs
Video instructions and help with filling out and completing 8833
Instructions and Help about irs form 8833 get
Form 8833 is used to disclose when taxpayer is claiming that a tax treaty overrides some US tax rule claiming treated benefits for some purposes does not require form 8833 to be filed for example claiming that an income tax treaty modifies the taxation of certain pensions or Social Security does not need to be disclosed on Form 8833claiming treated benefits for other purposes however specifically must be disclosed on Form 8833 for example claiming that a treatynon-discrimination provision overrides some u.s. tax rule specifically must be disclosed on Form 8833 the top of the form indicates that a separate form 8833must be filed for each treaty based return position taken also there is penalty of $1,000 for failing to file the form when required to do so the penalty is $10,000 in the case of ac-corporation note that if you are unsure whether you need to file a form8833 it is generally better to file the form there is no penalty for including the form when it was not needed at the top you put your name and US taxpayer identification number the reference ID number is generally only applicable to foreign corporations you put your foreign address and/or your US address the next section has two boxes for youth check the first is for positions required to be disclosed under Section six one for the second is for dual resident taxpayers who are required to file the form 8833 under the residency regulation most of the time you would check the first box and if you area dual resident taxpayer you would check the second box the note below these boxes includes unimportant reminder for dual resident taxpayers who are long-term green cardholders that is if they claim they Carnot US residents under a treaty the exit tax rules will apply and the taxpayer will be deemed to have expatriated intersection 877 CAFé such an act can have significant US tax consequences thus ITIS important to understand these rules prior to taking such a treaty position the next section has a box to check you×39're a US citizen or resident where corporation formed in the US online one you enter the treaty country involved and the specific article in the treaty that applies online to you list the Code section that is being modified by the treaty for example a dual resident Tatar claiming not to be a US tax resident with the overriding Code Section 7701 been line three you list the name taxpayer identification number and address of thus mayor of the income in cases where the income is fixed or determinable annual or periodical often referred tons sedan if there was no u.s. mayor of the income then this section would bereave blank on line four you list the provision in the limitation on benefits article of the treaty that applies tithe taxpayer this is usually straightforward for individuals but can get complicated for foreign corporation son line five you check yes if the regulations specifically require reporting of the position and no if than×39't if reporting is specifically required...
FAQ
What is 8833?

8833 is a 4-digit number. It does not have any specific meaning or significance unless it is related to a particular context or used in a specific system or code. Without further information, it is difficult to provide an accurate answer.

Who is required to file 8833?

Taxpayers who are claiming a treaty-based return position or making a treaty-based election are required to file Form 8833 with their tax return. This form is used to disclose information about the treaty position being claimed and to provide justification for claiming treaty benefits.

How to fill out 8833?

The Form 8833 is used to claim a treaty-based return position and must be filled out by taxpayers who are claiming a tax treaty benefit that requires the submission of this form. Here are the steps to fill out Form 8833: 1. Download the Form: Obtain a copy of Form 8833 from the official website of the Internal Revenue Service (IRS) or via reputable tax software. 2. Provide Basic Information: Enter your name, taxpayer identification number (usually your Social Security Number), the current tax year, and any other required taxpayer information at the top of the form. 3. Identify Tax Treaty Country: Indicate the country with which the U.S. has a tax treaty that you are relying on for the claimed treaty benefit. Enter the specific article and paragraph of the treaty or the specific provision of the Internal Revenue Code that supports your claim. 4. Explain Treaty Benefit Claim: Clarify the specific tax position or benefit you are claiming under the tax treaty. Provide a brief description of the facts and circumstances related to your claim. 5. Supporting Documentation: Include supporting documentation, such as a copy of the tax treaty, relevant treaty excerpts, or any other necessary evidence to substantiate your claim. Ensure that you attach any documents required by the specific tax treaty and provide the necessary explanations where requested. 6. Declaration and Signature: Sign and date the form, certifying that the information provided is true, complete, and accurate. 7. Attach to Tax Return: Once completed, attach the Form 8833 to your individual income tax return (e.g., Form 1040 or Form 1040-NR) for the applicable tax year. Note: It is essential to consult a tax professional, especially if you are unsure about the specific tax treaty provisions and the eligibility criteria for claiming a treaty-based return position.

What is the purpose of 8833?

There isn't enough context provided to determine the specific purpose of "8833." It could be a code, a model number, a specific document, or any other entity that requires additional information to provide a proper answer.

What information must be reported on 8833?

Form 8833, or the Treaty-Based Return Position Disclosure, is used to disclose when a taxpayer claims treaty benefits that override or modify any provision of the US tax law. On this form, the following information must be reported: 1. Taxpayer Information: The taxpayer's name, address, taxpayer identification number (TIN), and the tax year to which the form relates. 2. Treaty Article and Attachment: The specific treaty article relied upon for the claim and a detailed description of the treaty provision that supports the taxpayer's position. If necessary, additional attachments may be included to provide a comprehensive explanation. 3. Description of the Treaty Position: A detailed explanation of the facts and circumstances surrounding the taxpayer's reliance on the treaty provision. This should include any relevant information that justifies the claim and demonstrates that the taxpayer is eligible for treaty benefits. 4. Identification of the Foreign Country: The country with which the treaty is in effect and under which the taxpayer is claiming benefits. The specific treaty name and date should be specified. 5. The Internal Revenue Code (IRC) Provision: Identification of the specific IRC provision that is overridden or modified by the treaty provision relied upon. This helps the IRS evaluate the taxpayer's claim and ensures all relevant tax laws are considered. 6. Amount of Income Affected: The total amount of US source income that is affected by the treaty claim. This provides an understanding of the financial impact and scope of the taxpayer's position. It is important to note that Form 8833 should only be used when claiming a treaty position that results in a reduction of tax liability or exemption from certain tax requirements.

When is the deadline to file 8833 in 2023?

The deadline to file Form 8833 in 2023 would be dependent on the specific tax year and individual circumstances. Generally, Form 8833 is used to report treaty-based return positions and is filed along with the individual's tax return. For most individual taxpayers, the deadline to file their tax return in the United States is April 15th, unless an extension is requested. However, it is advised to consult the official IRS website or a tax professional for the most accurate and up-to-date information regarding filing deadlines for specific forms.

What is the penalty for the late filing of 8833?

According to the IRS, the penalty for late filing of Form 8833, Treaty-Based Return Position Disclosure Under Section 6114 or 7701(b), is $1,000 per form for individuals or entities subject to the penalty limitations. However, certain exceptions and reasonable cause criteria may apply, so it is recommended to consult with a tax professional or refer to the specific instructions provided by the IRS for accurate and up-to-date information regarding penalties.