pdfFiller is not affiliated with IRS
IRS 1040 2012 free printable template
Show details
Hide details
These are your total payments. Federal income tax withheld from Forms W-2 and 1099. 2012 estimated tax payments and amount applied from 2011 return 64a Earned income credit EIC. Form Department of the Treasury Internal Revenue Service U.S. Individual Income Tax Return For the year Jan. 1 Dec. 31 2012 or other tax year beginning OMB No. 1545-0074 2012 ending IRS Use Only Do not write or staple in this space. For Disclosure Privacy Act and Paperwork Reduction Act Notice see separate...
Get, Create, Make and Sign
Get Form

eSign

Fax

Email

Add Annotation

Share
How to fill out 2012 forms - irs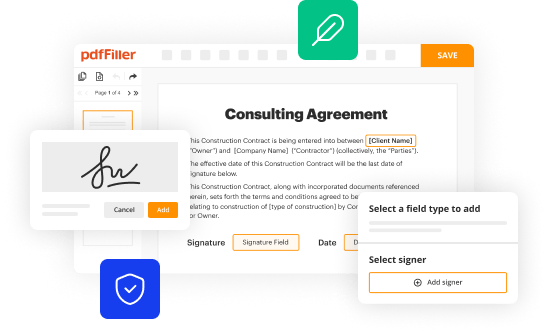 How to fill out 2012 forms:
01
Gather all necessary information: Before starting to fill out the 2012 forms, make sure you have all the required information readily available. This may include personal details, income statements, and any relevant documentation.
02
Review the instructions: Read through the instructions provided with the 2012 forms. This will help you understand the requirements and ensure you fill out the forms correctly.
03
Provide accurate information: When filling out the forms, be sure to provide accurate and up-to-date information. Double-check all the details before moving on to the next section.
04
Follow the order of the forms: The 2012 forms will have a specific order in which they need to be completed. It is crucial to follow this order to ensure you don't miss any sections or overlook any necessary information.
05
Use clear and legible handwriting: If you are filling out the forms by hand, make sure your handwriting is clear and legible. This will prevent any confusion or mistakes when processing your forms.
06
Seek assistance if needed: If you encounter any difficulties or questions while filling out the 2012 forms, don't hesitate to seek assistance. You can consult a tax professional or contact the relevant authority to clarify any uncertainties.
Who needs 2012 forms:
01
Individuals filing taxes for the year 2012: Anyone who earned income or had financial transactions in the year 2012 may need to fill out the 2012 forms for tax purposes. This includes both employed and self-employed individuals.
02
Businesses and corporations: If you owned a business or corporation in 2012, you may need to fill out specific 2012 forms for reporting your company's financial activities, expenses, and other relevant information.
03
Individuals claiming tax deductions or credits: Some individuals may specifically need the 2012 forms if they are eligible for certain tax deductions or credits applicable for that tax year. These deductions and credits can vary based on personal circumstances, such as education expenses or homeownership.
04
Taxpayers subject to audits or inquiries: If you received a notice from the tax authorities regarding an audit or inquiry for the tax year 2012, you may need to fill out the relevant 2012 forms to address the inquiries and provide the requested information.
It is important to note that the specific forms required can vary based on individual circumstances and the applicable tax laws of your country. It is advised to consult with a tax professional or refer to the official tax authority's guidelines to determine which forms are necessary for your situation.
This is how it works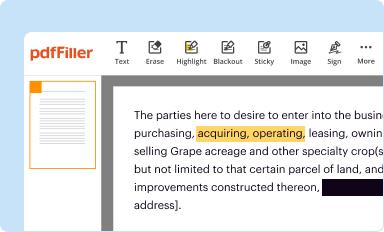 Edit your 2012 forms - irs form online
Type text, complete fillable fields, insert images, highlight or blackout data for discretion, add comments, and more.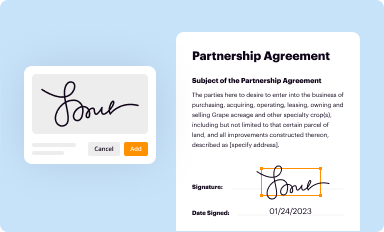 Add your legally-binding signature
Draw or type your signature, upload a signature image, or capture it with your digital camera.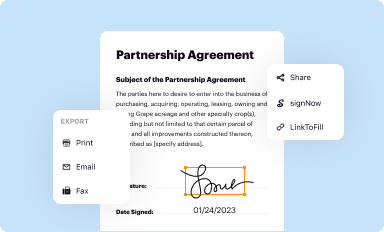 Share your form instantly
Email, fax, or share your 2012 forms - irs form via URL. You can also download, print, or export forms to your preferred cloud storage service.
How to edit 2012 forms - irs online
Here are the steps you need to follow to get started with our professional PDF editor:
1
Log in to your account. Click Start Free Trial and sign up a profile if you don't have one.
2
Simply add a document. Select Add New from your Dashboard and import a file into the system by uploading it from your device or importing it via the cloud, online, or internal mail. Then click Begin editing.
3
Edit 2012 forms - irs. Add and replace text, insert new objects, rearrange pages, add watermarks and page numbers, and more. Click Done when you are finished editing and go to the Documents tab to merge, split, lock or unlock the file.
4
Save your file. Select it from your records list. Then, click the right toolbar and select one of the various exporting options: save in numerous formats, download as PDF, email, or cloud.
pdfFiller makes dealing with documents a breeze. Create an account to find out!
People Also Ask about 2012 forms - irs
Can I file taxes from 7 years ago?
Can I get a copy of my tax return from CRA?
Can you view your old tax returns online Canada?
Where can I find previous years tax forms?
Can I file taxes for last 5 years?
How do I file my 2012 taxes online?
How can I file my 2012 tax return?
Can I file taxes from 7 years ago?
Can I file a 2012 tax return?
How do I file taxes from 10 years ago?
Can I still file taxes for 2012?
Can I file my 2012 taxes online?
How to get T4 from previous years?
How do I file my taxes if I haven't in years?
Can I still file my 2012 tax return?
Can I file previous years taxes online for free?
How do I get tax forms for previous years?
Not the form you were looking for?
What is the 1040 form for?
The IRS form 1040 is an important document to be filed by all individuals to reveal their earnings for the year. This is done for three main reasons: it is important to determine how much tax should be withheld from the individual's earnings, check whether the person should be given a tax refund, and see whether a taxpayer owes money.
Who needs the IRS 1040 form 2012?
All US residents and citizens must file the IRS form 1040, known as the US Individual Income Tax Return. It is considered a standard document but has many variations, each designed for a particular group of taxpayers.
Is the 1040 form accompanied by other forms?
As a rule, federal tax form 1040 is followed by a W-2 form that an individual may get from the employer. Also, forms W-2G and 1099-R must accompany the 1040 form only if the tax was withheld.
When is the IRS form 1040 due?
Every individual must file form 1040 by April 18, 2013. If you need more time to prepare your tax return, complete and file form 4868 by April 18 2013 to get a 6-month extension. Please note you should make your tax payments by the original due date to avoid penalties.
How do I fill out the IRS form 1040?
In total, the 1040 tax form consists of 79 lines. In 2012, some of these fields have changed. Thus, before filing the document, you should check:
Delivery service details
Electronic PIN information
The amount of educator expenses
Mileage rate
Itemized deduction amount in section tax and credits
Tax exemptions
Other taxes
Payments and refunds
Be attentive to making calculations. Use instructions provided for each form.
To draft your tax return, complete the steps below:
Click on the Get Form button to open your sample in the editor.
Use the Text and Check/Cross options from the upper toolbar to fill out the blank fields.
Click the Next button to navigate through the fields of the document.
Date and sign your sample with the corresponding tools.
Click Done when finished and proceed to the file-sharing features.
Where do I send the 1040 tax form?
Once your 1040 form is completed and electronically signed, you must send it to the IRS. pdfFiller enables you to file your income declaration to the IRS right from the editor without printing and mailing it. Take advantage of pdfFiller's Send via USPS option that enables you to ship your paperwork via postal service without printing blanks and filling out envelopes. The up-to-date addresses of the state IRS departments are available on the last page of the official PDF 1040 instruction.
How to fill out the 2021 IRS form 1040 the 1044 may look complex however don't be overwhelmed with doing taxes and filling out the form here we will step through some of the more common lines for the 1040 to help give you an idea of what things you likely will need to fill out first what is form 1040 form 1040 is the U.S. individual income tax return it is a federal income tax form that people use to report their income to the IRS and claim tax deductions or credits it is used to calculate their tax refund and tax bill for the year you may file your tax return online with tax software, or you can also download form 1040 directly from the IRS website if you prefer to complete your return by hand what is on the 1040 tax form before we get into the details of the 1040 let's take a quick overview of what we will be looking at first it asks you who you are the top of form 1040 collects basic information such as your name address social security number your tax filing status and how many tax dependents you have...
FAQ
What is forms?

Forms are a way to collect data from users by providing them with interactive fields, such as text boxes, checkboxes, radio buttons, and dropdown menus. Forms allow users to submit the data they have entered, which is then processed by the site or application. Forms are used in a variety of contexts, from registering for an account to ordering merchandise online.

Who is required to file forms?

Individuals, businesses, and organizations are typically required to file forms to comply with various tax filing requirements. Depending on the jurisdiction, filing requirements may vary.

What information must be reported on forms?

Forms typically require information such as name, address, phone number, email address, date of birth, Social Security number, and other relevant information depending on the form.

How to fill out forms?

Filling out forms requires careful attention to detail and following the instructions provided. Here is a step-by-step guide on how to fill out forms: 1. Read the instructions: Start by thoroughly reading the instructions or guidelines provided with the form. This will help you understand the purpose of the form and how to accurately complete it. 2. Gather required information: Collect all the necessary information you will need to complete the form. This might include personal details, such as your name, address, contact information, and social security number, as well as specific information relating to the purpose of the form (e.g., employment history, financial details, medical information, etc.). 3. Review the form: Before filling it out, take a moment to review the entire form. Familiarize yourself with the layout, sections, and any special formatting instructions. 4. Start with the easy parts: Begin by filling out the sections that require basic information, such as your name, address, and contact information. These sections are usually located at the beginning of the form. 5. Follow the provided format: Pay close attention to any specific formats mentioned in the instructions. For example, if the form requires a date, ensure you enter it in the prescribed format (e.g., DD/MM/YYYY or MM/DD/YYYY). 6. Be precise and accurate: Provide accurate information and avoid making mistakes or errors. Double-check the entered data before moving on to the next section. 7. Use additional sheets if needed: If the space provided for a response is not sufficient, or if there is not enough room to complete a particular section, use additional sheets. Clearly label these additional sheets with your name, the section or question number they correspond to, and then attach them to the main form. 8. Sign and date: If required, sign and date the form at the designated spaces. This is usually required for legal or official documents. 9. Make copies: Before submitting the form, make copies for your records. This ensures you have a copy of the completed form in case it gets lost or misplaced. 10. Submit the form: Finally, follow the instructions provided to submit the form. This could involve mailing it, dropping it off in person, or submitting it electronically. Make sure to adhere to any specific submission deadlines. Remember, every form is unique, so it's crucial to carefully read and follow the instructions provided with each form you encounter.

What is the purpose of forms?

The purpose of forms is to gather structured information or data from users. They are used in various contexts, such as website or app registration, survey/questionnaires, order/purchase forms, contact forms, feedback forms, and more. Forms allow users to input their details, selections, or responses, which can be submitted and processed by the system or recipient. This helps in organizing and collecting specific information efficiently and accurately. Forms also facilitate communication and interaction between users and organizations or individuals by providing a structured method of data exchange.

What is the penalty for the late filing of forms?

The penalty for late filing of forms can vary depending on the type of form and the specific jurisdiction. In general, late filing of forms often results in financial penalties or fees. These penalties are typically assessed per day or month that the filing is overdue and can accrue over time. Additionally, late filing may also result in other consequences such as loss of certain benefits or privileges associated with the form or potential legal implications. It is important to consult the specific regulations and guidelines pertaining to the form in question and the applicable jurisdiction to determine the exact penalties for late filing.

How do I execute 2012 forms - irs online?

Filling out and eSigning 2012 forms - irs is now simple. The solution allows you to change and reorganize PDF text, add fillable fields, and eSign the document. Start a free trial of pdfFiller, the best document editing solution.

Can I create an electronic signature for signing my 2012 forms - irs in Gmail?

With pdfFiller's add-on, you may upload, type, or draw a signature in Gmail. You can eSign your 2012 forms - irs and other papers directly in your mailbox with pdfFiller. To preserve signed papers and your personal signatures, create an account.

How do I fill out 2012 forms - irs on an Android device?

Use the pdfFiller mobile app and complete your 2012 forms - irs and other documents on your Android device. The app provides you with all essential document management features, such as editing content, eSigning, annotating, sharing files, etc. You will have access to your documents at any time, as long as there is an internet connection.