Child and Dependent Care Expenses
Documents included in the package: 2441, 1040, 1040-NR and other forms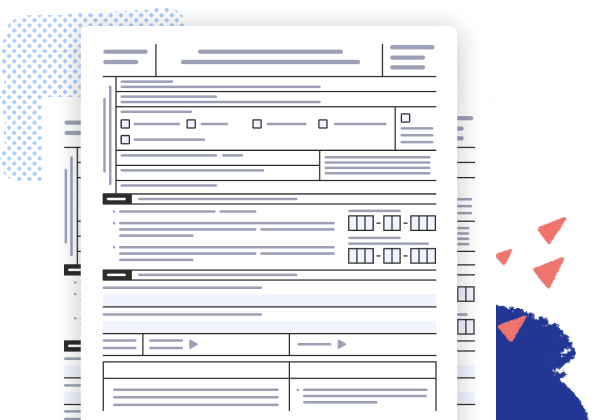 The templates you get with the Child and Dependent Care Expenses forms package
Complete and send the Child and Dependent Care Expenses forms package online using pdfFiller. You don't have to search each form individually and organize them - they're already compiled in one place for your convenience.Opt out the templates you don't need if it's the case.
pdfFiller gets you covered with bundles for every case. You can find packages by category, ensure you get the documents you need, and quickly and accurately submit them. pdfFiller gives you a powerful document editor, legally-binding digital signatures, and complies with industry-leading standards for data protection.
To start working on your Child and Dependent Care Expenses package, click the Fill Now button on one of the forms - you will be navigated to the editing tool. Take advantage of the Wizard tool to make completion more efficient. They will guide you through the template, highlighting the information you need to fill in to complete the paper as intended. Active areas are highlighted with white and marked with an arrow and a hint, so you will not miss any essential information. After you finish a form, click Done and proceed with other forms from the bundle.
Forms description
Form 2441 is completed by the taxpayer to report child and dependent care expenses paid for the year. This form must be filed if you're planning to claim a credit for child and dependent care expenses. Completing Form 2441 doesn't guarantee that you're eligible for the child and dependent care tax credit.
Form 1040NR is a version of the IRS income tax return that nonresident aliens may have to file if they engaged in business in the United States during the tax year or otherwise earned income from U.S. sources throughout the year.
Child and Dependent Care Expenses FAQs
Below is a list of the most common customer questions. If you can't find an answer to your question, please don't hesitate to reach out to us.
What is the amount of the child and dependent care credit Jennifer can claim on Form 2441 Child and Dependent Care Expenses?
The maximum amount of qualified child and dependent care expenses that can be claimed on Form 2441 is $3,000 for one qualifying person, $6,000 for two or more qualifying persons.
What is a 1040 tax form?
Form 1040 is what individual taxpayers use to file their taxes with the IRS. A filer also needs to report wages, salary, taxable interest, capital gains, pensions, Social Security benefits, and other types of income. Taxpayers may need to file supplemental tax 1040 forms depending on their situation.
What is the difference between Form 1040 and Form 1040 SR?
Form 1040-SR allows an individual to report income from wages, salaries, tips, and other income sources. The new form requires a senior to be 65 or older by the end of either 2019 or by the end of the tax filing year. Other senior-friendly features include larger font and spaces to fill in information.
What our customers say about pdfFiller
See for yourself by reading reviews on the most popular&nbspresources:
enjoying trialing it. Some things are a bit fiddly but not sure if that's just my inexperience
Fantastic product!!! Easy to use and good functionality