Home Study for Adopted Child
This package includes the following forms: Financial statement, 1040, Military discharge and other forms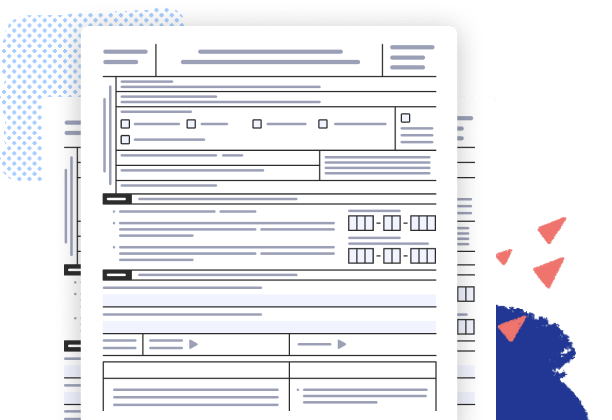 What's included in the Home Study for Adopted Child forms package
Try the Home Study for Adopted Child forms package by pdfFiller to complete and submit entire document groups right away. Save time searching and sorting documents - now you have all the forms you need accessible. You may also deselect the templates you don't need from the bundle, to cut the costs even more.
Form packages by pdfFiller are categorized and include the most popular paperwork cases such as tax submission, various applications, and agreements. The templates contained in the Home Study for Adopted Child package have no limits for filling out and you can use them for numerous practices. Conveniently complete them using full-featured editor, sign with valid and court-admissible electronic signatures, and stay compliant with industry-leading protection standards.
To start working on your Home Study for Adopted Child package, click the Fill Now button on one of the forms - you will be navigated to the editing tool straight away. Use the Wizard tool to make completion more efficient. They will guide you through the document, pointing out the information you need to fill in to complete the paper as intended. Thus, you will never miss anything and save time on resubmissions and amends. After you finish a form, click Done and proceed with other forms in the bundle.
Forms description
A community needs assessment identifies the strengths and resources available in the community to meet the needs of children, youth, and families. The assessment focuses on the capabilities of the community, including its citizens, agencies, and organizations.
Home Study for Adopted Child FAQs
Below is a list of the most common customer questions. If you can't find an answer to your question, please don't hesitate to reach out to us.
What is the purpose of the W 2?
W-2 forms reflect income earned from the prior year. Employers use W-2s to report FICA taxes for employees. The IRS uses W-2 forms to track the employee's tax obligation.
What do you mean by financial statements?
Financial statements are written records that convey the business activities and the financial performance of a company. Financial statements are often audited by government agencies, accountants, firms, etc. to ensure accuracy and for tax, financing, or investing purposes. Financial statements include: Balance sheet.
What is a 1040 tax form?
Form 1040 is what individual taxpayers use to file their taxes with the IRS. A filer also needs to report wages, salary, taxable interest, capital gains, pensions, Social Security benefits, and other types of income. Taxpayers may need to file supplemental tax 1040 forms depending on their situation.
What is a dishonorable discharge from the military?
Dishonorable discharges are handed down for what the military considers the most reprehensible conduct. This type of discharge may be rendered only by conviction at a general court-martial for serious offenses (e.g., desertion, sexual assault, murder, etc.) that call for dishonorable discharge as part of the sentence.
What is a discipline policy?
A workplace discipline policy identifies standard procedures for disciplining employees for specific incidents that go against other company policies. Thus, staff members know what to expect if they break one of the established rules, which may serve as a deterrent for improper behavior within the workplace.
What are the resources of the community?
Hospitals, libraries, law-enforcement substations, social clubs and recreation centers also are examples of community resources. These facilities offer services for the betterment and, oftentimes, safety of the community.
What our customers say about pdfFiller
See for yourself by reading reviews on the most popular&nbspresources:
Super easy to use! Will be a great addition to my 'tool box'.
Just an amazing product and service. It has made managing and editing/updating PDFs a task i am no longer dreading to do. It has saved me SO MUCH TIME and headache working with PDFs.