Premium Tax Credit (PTC)
Documents included in the forms package: 8962, 1040, 1040-SR and other forms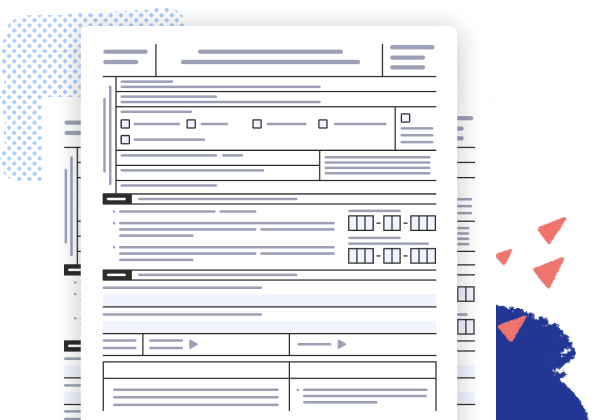 The templates you get with the Premium Tax Credit (PTC) forms package
Get your paperwork done faster by managing documents in groups. Get the Premium Tax Credit (PTC) forms package by pdfFiller to simplify the process of submitting these forms, doing them at the same time.
Now you can get all the forms required for filing for tax deduction, certification request, or other common purpose - all in one place, ready to submit and share right away. Each package features a group of documents available in one place for your convenience. Use the PDF editing tool provided by pdfFiller to easily modify the content or structure of any of the documents included in the package. Depending on what operation you wish to cover, pdfFiller features separate toolbars with a range of editing tools. Once the document has been completed, click Done to save and proceed to the next document in the bundle.
pdfFiller's form bundles allow to reduce the amount of time it takes to submit an application, complete a tax form, sign a contract, and so on. pdfFiller is a robust, web-based document management platform that features an array of onboard editing features. Don't go another day to find your submissions rejected due to improper formatting or a single not completed form - get the Premium Tax Credit (PTC) forms package, fill out with the required information, put a digital signature and send, all within a single platform.
Forms description
Key Takeaways. Form 8962 is used to estimate the amount of premium tax credit for which you're eligible if you're insured through the Marketplace. You only need to complete Form 8962 if you received advance payments of premium tax credits for health insurance premiums paid.
Form 1040NR is a version of the IRS income tax return that nonresident aliens may have to file if they engaged in business in the United States during the tax year or otherwise earned income from U.S. sources throughout the year.
Premium Tax Credit (PTC) FAQs
Below is a list of the most common customer questions. If you can't find an answer to your question, please don't hesitate to reach out to us.
How do I fill out Form 8962?
Form 8962 is divided into five parts. Before you dive in to Part I, write your name and Social Security number at the top of the form. Part I is where you enter your annual and monthly contribution amounts. You'll enter the number of exemptions and the modified adjusted gross income (MAGI) from your 1040 or 1040NR.
What is a 1040 tax form?
Form 1040 is what individual taxpayers use to file their taxes with the IRS. A filer also needs to report wages, salary, taxable interest, capital gains, pensions, Social Security benefits, and other types of income. Taxpayers may need to file supplemental tax 1040 forms depending on their situation.
What is the difference between Form 1040 and Form 1040 SR?
Form 1040-SR allows an individual to report income from wages, salaries, tips, and other income sources. The new form requires a senior to be 65 or older by the end of either 2019 or by the end of the tax filing year. Other senior-friendly features include larger font and spaces to fill in information.
What our customers say about pdfFiller
See for yourself by reading reviews on the most popular&nbspresources:
Easy to use, anticipates your needs by presenting the right form at the right time
Saves so much time and money with amending and signing PDF forms. Thanks