Quarterly tax return forms package
Templates included in the forms package: w9 form, form 941 2nd quarter 2020, i9 and other forms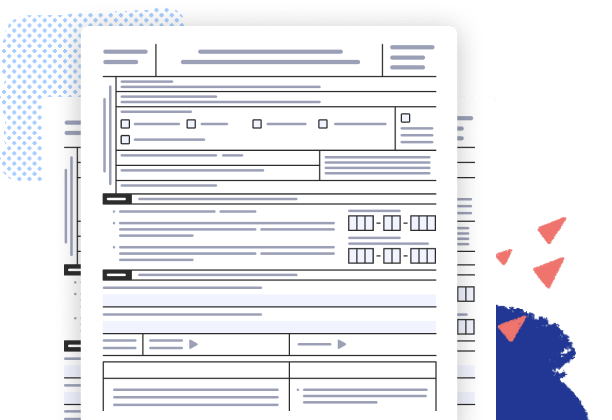 Purchase the Quarterly tax return package to get these templates
Try pdfFiller's Quarterly tax return forms package to fill out and submit entire document groups at once. Save time searching and sorting documents - now you have all the necessary forms accessible. It's also possible to use one or several templates from the package.
Forms for pdfFiller bundles are carefully picked to suit every particular occasion. Here, you can find template packages by category, ensure you get the documents you need, and quickly and accurately submit them. pdfFiller provides you with a powerful PDF document editor, electronic signatures, and complies with industry-leading standards for data protection.
Click Fill Now to start working on your form using the full-featured editor. Enter the information in the fillable fields marked as required. Follow the Wizard tool's guidelines to know what steps you ought to take to do the filling out procedure as meant. The arrows will guide you through the document, showing which field is active, and the cues will tell you which information to enter. Also, take advantage of the field list to ensure that all of them are completed. Repeat the same procedure with each form in the Quarterly tax return package and send them out simultaneously.
Forms description
Form W-9 is used in the United States income tax system by a third party who must file an information return with the Internal Revenue Service. It requests the name, address, and taxpayer identification information of a taxpayer.
Form I-9, officially the Employment Eligibility Verification, is a United States Citizenship and Immigration Services form. Mandated by the Immigration Reform and Control Act of 1986, it is used to verify the identity and legal authorization to work of all paid employees in the United States.
If you've received money from another sole proprietor or company, you'll definitely receive IRS form W-9 to complete. This form is a Request for Taxpayer Identification Number (TIN). It is sent by the HR managers of large companies or individuals to their employees who received payments for services provided.
File Form 1099-MISC for each person to whom you have paid during the year: At least $10 in royalties or broker payments in lieu of dividends or tax-exempt interest.
Quarterly tax return forms package FAQs
Below is a list of the most common customer questions. If you can't find an answer to your question, please don't hesitate to reach out to us.
What is the purpose of the W 9 Form?
Use Form W-9 to provide your correct Taxpayer Identification Number (TIN) to the person who is required to file an information return with the IRS to report, for example: Income paid to you. Real estate transactions. Mortgage interest you paid.
Is there a new 941 form for 2020?
The IRS has re-issued Form 941, Employer's Quarterly Federal Tax Return for 2020 and the related instructionseach with a note providing guidance for employers claiming the newly enacted employee retention credit that allows a tax credit to certain employers operating a business during 2020 that is negatively
Who needs to fill out an i9?
All U.S. employers must properly complete Form I-9 for each individual they hire for employment in the United States. This includes citizens and noncitizens. Both employees and employers (or authorized representatives of the employer) must complete the form.
How do I get my w2 from 2020?
If you can't get your Form W-2 from your employer and you previously attached it to your paper tax return, you can order a copy of the entire return from the IRS for a fee. Complete and mail Form 4506, Request for Copy of Tax Return along with the required fee. Allow 75 calendar days for us to process your request.
What our customers say about pdfFiller
See for yourself by reading reviews on the most popular&nbspresources:
I was glad to find a tool to help with the PDF supplies that needed additional information added
The best tool for automated form fills Takes a lot of the manual work out of form filling and PDF generation. User manual could use a bit more work - some features were not obvious as a first time user.