South African army application forms package
This package includes the following templates: south african army application forms 2020, south african army application forms 2021, sa special forces application forms 2020 and other forms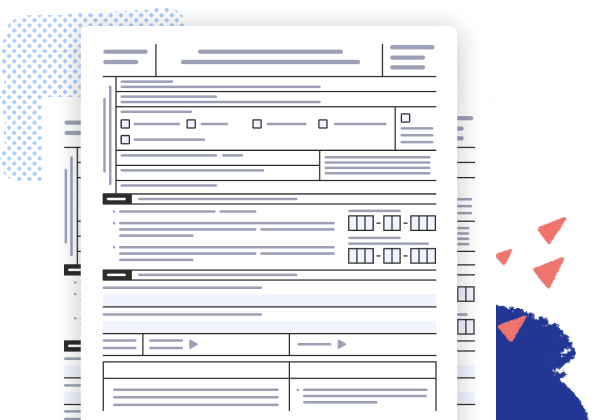 What's included in the South African army application forms package
Fill out and send out the South African army application deal online with pdfFiller. You don't need to search per form separately and organize them in your dashboard - they're already gathered in one place to save you time.Opt out the templates you don't need if it's the case.
Forms from pdfFiller bundles are manually selected to suit every particular scenario. You can find form packages by category, ensure you get the documents you need, and proceed to completion. pdfFiller gives you a robust PDF document editing tool, legally-binding electronic signatures, and complies with industry-leading protection standards.
To start working on the South African army application package, click Fill Now on one of the forms - you will be navigated to the editing tool straight away. Take advantage of the Wizard tool to make the completion process easier. They will guide you through the template, highlighting the fields you need to interact with to complete the paper as intended. Active areas are highlighted with white and marked with an arrow and hint message, so you will not miss any essential information. After you finish a form, click Done and proceed with other forms from the bundle.
South African army application forms package FAQs
Below is a list of the most common customer questions. If you can't find an answer to your question, please don't hesitate to reach out to us.
How do I apply for Afpsat?
You must first register online at http://afpsat.afp.mil.ph/ and print your examinee number and bring it along with the other above-mentioned documentary requirements.
How do I join the South African Special Forces?
A South African citizen. Between 18 and 22 (university graduates 26) Have Grade 12 or busy with the National Senior Certificate. Not area bound. No record of serious criminal offences. Preferably single. Comply with medical fitness requirements for appointment in the SANDF.
Where do I hand in SAPS application form?
Applications can be hand delivered at: 2nd floor Wespol Building: Corner Mandela Drive and Peter Mokaba street. Applications can be hand delivered at: The Provincial Office, Recruitment and Staffing, South African Police Service, Ehmke Street No.
How do I become a reservist?
Be a U.S. citizen or resident alien. Be between the ages of 17 and 42 (general requirement range; age varies by branch). Pass an armed forces physical exam. Pass the Armed Services Vocational Aptitude Battery test.
What our customers say about pdfFiller
See for yourself by reading reviews on the most popular&nbspresources:
The learning curve is fairly easy and short. Still learning features as I go. I use the program every two weeks and generate four documents each time. I've been able to look up every document that I have needed and able to open and edit and print. There are occasions that he document will cut off part of the header or will not allign the text correctly. However, that's about 3% (or less) of the time.
I love PDFfiller. I was amazed how easy it was to create a fillable document. I will tell others about it.