Statement of Specified Foreign Financial Assets
This package includes the following forms: 8938, 1040, 1040-NR and other forms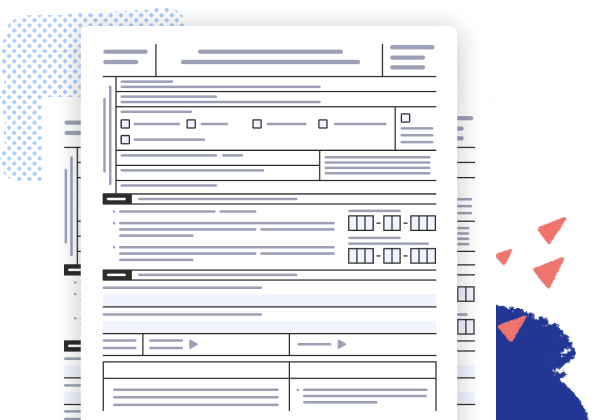 What's included in the Statement of Specified Foreign Financial Assets package
Obtain the Statement of Specified Foreign Financial Assets package by pdfFiller to add the documents in the list above to your workflow immediately, and special package deals allows you to save money. Save time searching and sorting documents - you now have all the necessary forms available. You can only the templates you need from the deal, to cut the costs even more.
Forms from the pdfFiller bundles are manually selected to match every particular case. Besides the Statement of Specified Foreign Financial Assets package, you can find a great number of packages classified by category, and file them right away. pdfFiller provides you with a robust document editing tool, legally-binding e-signatures, and complies with industry-leading protection standards.
Click Fill Now to start working on your form with the full-featured editor. Enter the information in the fillable fields. Use the Wizard tool so you don't miss any important sections. The arrows will guide you through the document, highlighting which field is active, and the pop-ups will tell you which information to add. Also, take advantage of the fields list to ensure that all of them are completed. Repeat the same procedure with each form from the Statement of Specified Foreign Financial Assets package and send them out at the same time.
Forms description
More In File Form 8938 reporting applies for specified foreign financial assets in which the taxpayer has an interest in taxable years starting after March 18, 2010. For most individual taxpayers, this means they will start filing Form 8938 with their 2011 income tax return.
Form 1040NR is a version of the IRS income tax return that nonresident aliens may have to file if they engaged in business in the United States during the tax year or otherwise earned income from U.S. sources throughout the year.
IRS Form 1041 is an income tax return filed by a decedent's estate or living trust after their death. It's similar to a return that an individual or business would file. It reports income, capital gains, deductions, and losses, but it's subject to somewhat different rules than those that apply to living individuals.
Form 1041-N is used to report an ANST's income, deductions, gains, losses, etc., and to figure and pay any income tax due.
Form 1065: U.S. Return of Partnership Income is a tax document issued by the Internal Revenue Service (IRS) used to declare the profits, losses, deductions, and credits of a business partnership. 1 In addition to Form 1065, partnerships must also submit Schedule K-1, a document prepared for each partner.
Statement of Specified Foreign Financial Assets FAQs
Below is a list of the most common customer questions. If you can't find an answer to your question, please don't hesitate to reach out to us.
Who needs to fill out Form 8938?
Unmarried individuals residing in the United States are required to file Form 8938 if the market value of their foreign financial assets is greater than $50,000 on the last day of the year or greater than $75,000 at any time during the year.
What is a 1040 tax form?
Form 1040 is what individual taxpayers use to file their taxes with the IRS. A filer also needs to report wages, salary, taxable interest, capital gains, pensions, Social Security benefits, and other types of income. Taxpayers may need to file supplemental tax 1040 forms depending on their situation.
What is the difference between Form 1040 and Form 1040 SR?
Form 1040-SR allows an individual to report income from wages, salaries, tips, and other income sources. The new form requires a senior to be 65 or older by the end of either 2019 or by the end of the tax filing year. Other senior-friendly features include larger font and spaces to fill in information.
What is a 1041 tax form used for?
More In Forms and Instructions The fiduciary of a domestic decedent's estate, trust, or bankruptcy estate files Form 1041 to report: The income, deductions, gains, losses, etc. of the estate or trust. The income that is either accumulated or held for future distribution or distributed currently to the beneficiaries.
What is the difference between 706 and 1041?
Form 1041 is used to report income taxes for both trusts and estates. That is different than the estate tax return which is Form 706. For estate purposes, IRS Form 1041 is used to track the income an estate earns after the estate owner passes away and before any of the beneficiaries receive their designated assets.
What is a 1065 k1?
A Schedule K-1 is a tax document used to report the incomes, losses, and dividends of a business's partners or an S corporation's shareholders. An S corporation reports activity on Form 1120S, while a partnership reports transactions on Form 1065.
What our customers say about pdfFiller
See for yourself by reading reviews on the most popular&nbspresources:
PDF filler is really great - it's very user friendly and, so far, has all the forms I need.
Need to fill out forms electronically Need to fill out forms electronically, avoiding hand written forms that ulitmately creates errors and makes your efforts for not. Love this company helped in a pinch and was such a useful easy tool to use, I recommend it.