FormsCentral Has Officially Retired!
Don't worry you can still create fillable forms with PDFfiller.
459,890
People Trust PDFfiller to Fill
1,780,600
Forms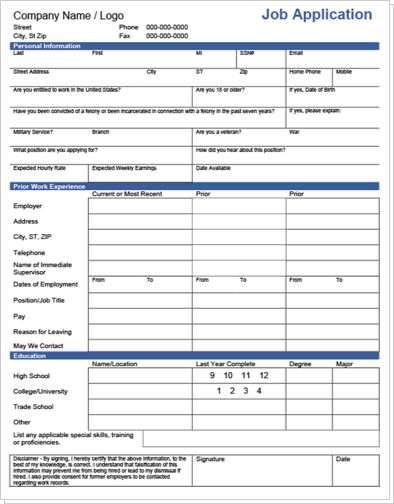 Don't get stranded! Upload your forms to PDFfiller.
Adobe FormsCentral will be fully retired on July 28.
Don't worry, we've got you covered! PDFfiller's LinkToFill feature lets you share all the fillable forms you created with FormsCentral and provides you with even more sharing options.
After you upload your form, anyone can access and fill it using any of the following ways: share using a URL, include a link on your website, or use a QR code on printed materials.
Try It for Yourself
Share the link, embed a button on your website or simply scan the QR code
Features
The added benefits of working with LinkToFill
Email Notification

Get notified as soon as someone fills in your form

Export in Excel Format

Export responses in an
excel file for easy tabulation

Fillable on Mobile Devices

Forms can be filled on
any mobile device
Get Started Now!
1. Upload Your Form

Upload any document format to PDFfiller from your computer, your favorite cloud service, your email or simply search for the document you need.

2. Edit and Click Done

Make any necessary edits before you share your document with your preferred audience and click the done button.

3. Select Link to Fill

Simply select the LinkToFill button on the export page to proceed.

4. Get the URL Link and the QR Code

Choose one of the three ways to share your document: get the URL link, embed a button on your website, or print a QR code.
Questions & Answers about FormsCentral
Alternative Online PDF Editor
What is PDFfiller?

PDFfiller is a web-based pdf editor. Unlike FormsCentral, you do not need to download or install any software. You can fill, edit, sign, store and export your documents online using any device from anywhere.

What is LinkToFill?

LinkToFill allows you to make a fillable version of a document available to anyone, anytime, anywhere, on any device.

What browsers does PDFfiller.com support?

PDFfiller.com supports Internet Exporter (IE), Google Chrome, and Mozilla Firefox.

Do I need to download or install any software?

No downloads needed! PDFfiller.com is web-based application that does not need any additional software. PDFfiller.com supports any browser.

What is an affordable alternative to Adobe FormsCentral?

PDFfiller is your choice. PDFfiller is a web-based pdf editor. Unlike Foxit, you do not need to download or install any software. You can fill, edit, sign, store and export your documents online using any device from anywhere, with just $5.99/month.

Can I use LinkToFill as an alternative for Adobe FormsCentral?

Absolutely yes. LinkToFill allows you to make a fillable version of a document available to anyone, anytime, anywhere, on any device.

How does LinkToFill work?

Select a document in MyForms, then select LinkToFill on the right. Adjust your LinkToFill settings as desired, activate your link, and post the link or code to your document. Anyone who accesses the document can fill and submit the document to you, and it will be accessible via your LinkToFill folder in MyForms.

What is the difference between the HTML code, QR code and URL?

The HTML code can be placed on your website to create a button or text link to the document. The URL is a direct link to the document and is best used in the body text of a website, an email, or an SMS. The QR code must be scanned by a mobile device with a camera, and is best suited for use on printed materials such as business cards.

Video: Tutorial - Create Fillable Forms Online Use LinkToFill
What is the difference between LinkToFill and FormsCentral?

LinkToFill is a robust form creating function of PDFfiller. With LinkToFill, you can make a fillable version of a document available to anyone on your website. Unlike Adobe FormsCentral, LinkToFill does not require any software download or installation. You can host pdf or create fillable forms from any device.

Does LinkToFill require a PDFfiller account?

Creating and hosting a document with LinkToFill requires a PDFfiller Business plan, but no account is required for someone to fill and submit a document.

Does LinkToFill cost anything?

Creating and hosting a document with LinkToFill requires a PDFfiller Business plan, but anyone an fill and submit your LinkToFill documents absolutely free!

Can LinkToFill be used on a mobile device?

Yes! While you can't create a LinkToFill document on a mobile device, anyone with the link to your document can fill and submit it to you anytime, anywhere, from any device!

How am I notified when I receive a document via LinkToFill?

You have the option to enable email notifications for every LinkToFill document, and we'll also send you notifications in MyForms whenever someone submits a document to you via LinkToFill.

Where can I find filled and submitted documents?

Documents submitted to you via LinkToFill can be found by navigating to MyForms > Sent [and History] > Link to fill, selecting a document from the list, then clicking Filled Forms on the right.

What happens if I deactivate a LinkToFill document?

Inactive documents cannot be filled or submitted, and any previously posted links or codes will direct to a page noting that the document is currently unavailable. In addition, you will not be able to access filled copies of inactive documents through the LinkToFill folder in MyForms without first reactivating the link.

Can I choose what editing tools can be used with LinkToFill?

When setting up your LinkToFill document, you my choose to enable all editing tools, or only the signature and date tools.

Can I change the settings for a LinkToFill document later?

Yes! First select the document in MyForms and click LinkToFill on the right, or navigate to MyForms > Sent [and History] > LinkToFill and click Settings on the right. Then simply change your settings and click Return to MyForms at the bottom of the page.

Video: Edit, Fill & Sign PDFs Online Using PDFfiller
Upload Document

Enter URL
of Document

Search Document

Get from
the Cloud

Get from Email

Request Document