The Choice of Business Operations Professionals
Generate documents, send contracts to be instantly signed from any internet connected device and secure your bills in your PDFfiller account.
Make it simple to send, manage, and track all of your
documents with PDFfiller.
Learn Why More than 10,000 Business Operations Professionals Use PDFfiller for Paperless Document Transactions
PDF Document Editor
Edit sales agreements, price quotes, commission summaries and contracts with powerful online tools. Type on any part of the document, highlight text, add notes and stamps, rearrange pages and sign them with PDFfiller's digi-sign technology.
Add Fillable Fields
Transform any invoice, bill of sale or contract with smart digital fields using the drag and drop wizard. Add dynamic fields to configuration documents for different types of data such as text, dates, signatures, numbers, checkboxes, formulas and photos.
Host Fillable Forms
Interactive fillable contracts available to anyone to be filled out from any device. No coding or hosting necessary. Make your documents publicly accessible by adding a button or a link to your website.
Fill Forms Automatically
Automatically create and complete pre-filled documents and distribute them among your partners and customers. With PDFfiller you can quickly fill in several copies of the same template with different data.
Send Documents out to Be Signed
Send sales documents and request digital signatures on the spot. Create complex eSignature workflows and quickly react to all the changes with instant notifications.
Encryption and Security
Protect your business documents and keep important information confidential with advanced encryption. Track all activities in your account and restrict access with two-factor authentication.
PDFfiller Fulfills the Needs of Business Operations Professionals
Better than the Competition
Our document management tools make completion, storage, and revision of business documents forms
faster and more affordable than ever.
| | | | | |
| --- | --- | --- | --- | --- |
| No Need to Download Software | | | | |
| Sign Online | | | | |
| Track Sent Document | | | | |
| Search Form Online | | | | |
| Edit PDF | | | | |
| Free Mobile App | | | | |
| Unlimited Cloud Storage | | | | |
| Annotate Content | | | | |
| Fax Online | | | | |
| Embedded Signing | | | | |
| Document ID | | | | |
| Add Watermark, Page Numbering, Date | | | | |
| Erase in PDF | | | | |
| Rearrange Pages | | | | |
| Add image | | | | |
| Integrate to Salesforce, SharePoint, Google Docs, Office 365 | | | | |
| Create Fillable Fields | | | | |
| Fill Forms in Bulk | | | | |
| Host Fillable Form | | | | |
| Two-Factor Authentication | | | | |
| Enhanced Document Security | | | | |
Get Everything at a Fraction of the Cost
Tap into Our Free Resources to Learn How
PDFfiller Can Benefit Your Industry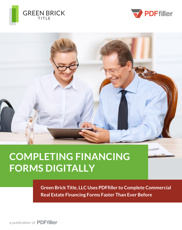 Completing Financing Forms Digitally
PDF, 542 kb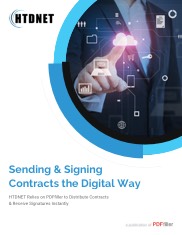 Sending and Signing Contracts the Digital Way
PDF, 322 kb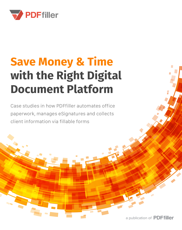 Save Money and Time with the Right Digital Document Platform
PDF, 417 Kb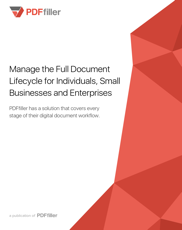 Manage the Full Document Lifecycle for Individuals, Small Businesses and Enterprises
PDF, 257 KB
Some Business Operations Businesses That Use PDFfiller