The Choice of Life Science Professionals
Create, annotate, fill out, eSign, store and share science forms using PDFfiller's online PDF editor, document generator, eSignature manager and form builder solution.
Make it simple to send, manage, and track all of your
documents with PDFfiller.
Learn Why More than 15,000 IT Professionals Use PDFfiller for Paperless Document Transactions
Add Fillable Fields
Transform any certificate of analysis or application with smart digital fields using the drag and drop wizard. Add dynamic fields to your documents for different types of data such as text, dates, signatures, numbers, formulas, checkboxes, and photos.
Host Fillable Forms
Interactive fillable life science documents available for anyone to be filled out from any device. No coding or hosting necessary. Make your documents publicly accessible by adding a button or a link to your website.
Fill Forms Automatically
Automatically create and complete pre-filled life science documents and distribute them among science establishments and colleagues. PDFfiller allows users to quickly fill in several copies of the same template with different data.
Send Documents out to Be Signed
Send science documents and request digital signatures on the spot. Request up to 20 signers to each sign their own copy. Get an application signed in a specfic order or collect all signatures at once.
PDF Document Editor
Edit certificates of analysis, requisition forms and assessment forms with a set of online tools. Type on any part of the document, highlight text, add notes and stamps, rearrange pages and sign them with PDFfiller's digi-sign technology.
Encryption and Security
Protect your life science documents and keep important information confidential with advanced encryption. Track all activities in your account and restrict access with two-factor authentication.
PDFfiller Fulfills the Needs of Life Science Professionals
Better than the Competition
Our document management tools make completion, storage, and revision of science documents
faster and more affordable than ever.
| | | | | |
| --- | --- | --- | --- | --- |
| No Need to Download Software | | | | |
| Sign Online | | | | |
| Track Sent Document | | | | |
| Search Form Online | | | | |
| Edit PDF | | | | |
| Free Mobile App | | | | |
| Unlimited Cloud Storage | | | | |
| Annotate Content | | | | |
| Fax Online | | | | |
| Embedded Signing | | | | |
| Document ID | | | | |
| Add Watermark, Page Numbering, Date | | | | |
| Erase in PDF | | | | |
| Rearrange Pages | | | | |
| Add image | | | | |
| Integrate to Salesforce, SharePoint, Google Docs, Office 365 | | | | |
| Create Fillable Fields | | | | |
| Fill Forms in Bulk | | | | |
| Host Fillable Form | | | | |
| Two-Factor Authentication | | | | |
| Enhanced Document Security | | | | |
Get Everything at a Fraction of the Cost
Tap into Our Free Resources to Learn How
PDFfiller Can Benefit Your Industry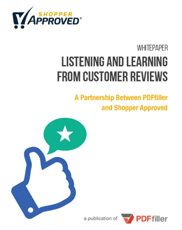 eCommerce Case Study
PDF, 383 kb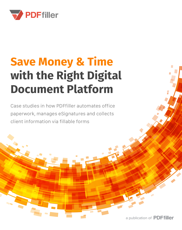 Save Money and Time with the Right Digital Document Platform
PDF, 417 Kb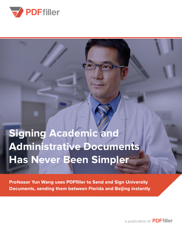 Signing Academic Documents Has Never Been Simpler
PDF, 520 kb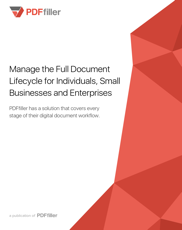 Manage the Full Document Lifecycle for Individuals, Small Businesses and Enterprises
PDF, 257 KB
Some Great Life Science Businesses That Use PDFfiller