Search in PDF Documents in Bpm'online
The best document editing solution for Bpm'online
The DaDaDocs integration with bpm'online is a complete online editor, form builder and eSignature solution. Now you can easily turn documents stored in your bpm'online account into interactive fillable forms available on any device and pre-fill them with bpm'online data. Share fillable documents with customers and partners in seconds via a button, link or QR code.
Search in PDF Documents
Have you ever needed to search a certain word or phrase in documents stored in your Bpm'online account?
The Search tool is one of DaDaDocs latest enhancements. Using this tool, you can find a word or a phrase in a PDF or Word document stored in your Bpm'online account. Now you will save even more time editing or annotating your attachments because the search tool not only finds words, but also enables you to highlight them.
To get started, click Documents on the left sidebar. On the screen that opens next select the type of documents you want to edit.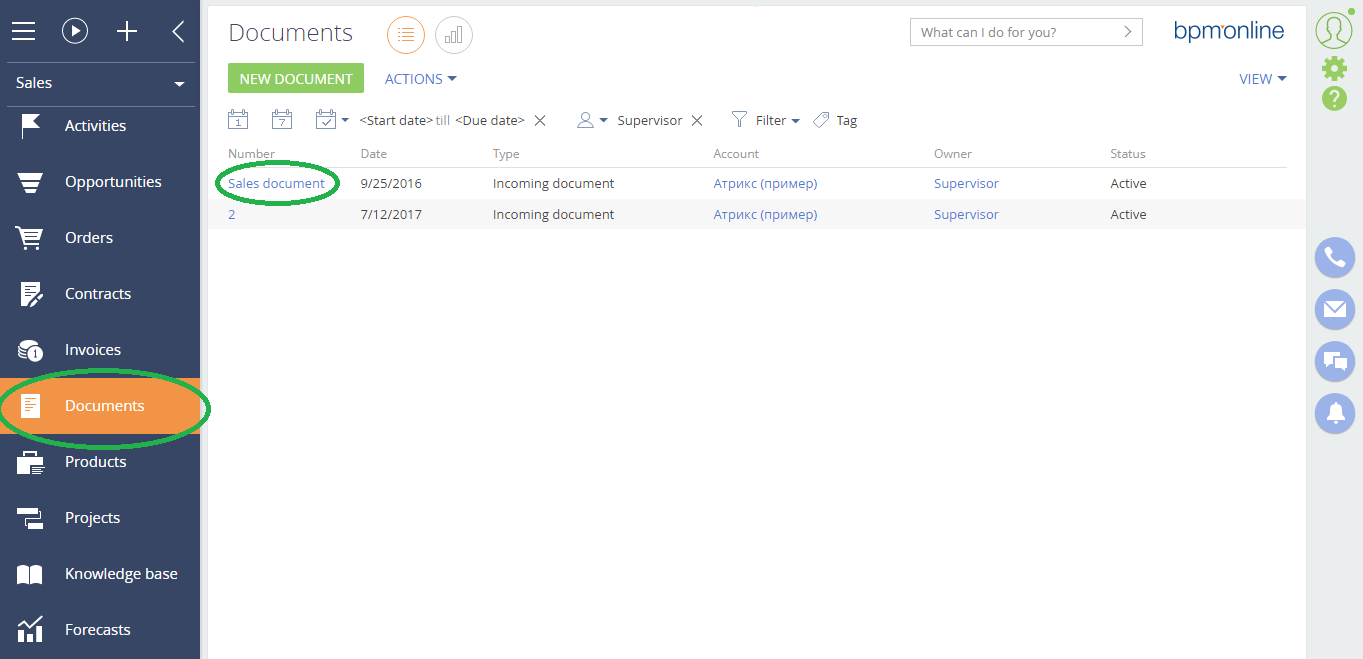 Choose Attachments and Notes and click Use DaDaDocs. Select the document you need to edit from the list and click on it. To use DaDaDocs editor click the Edit Document button.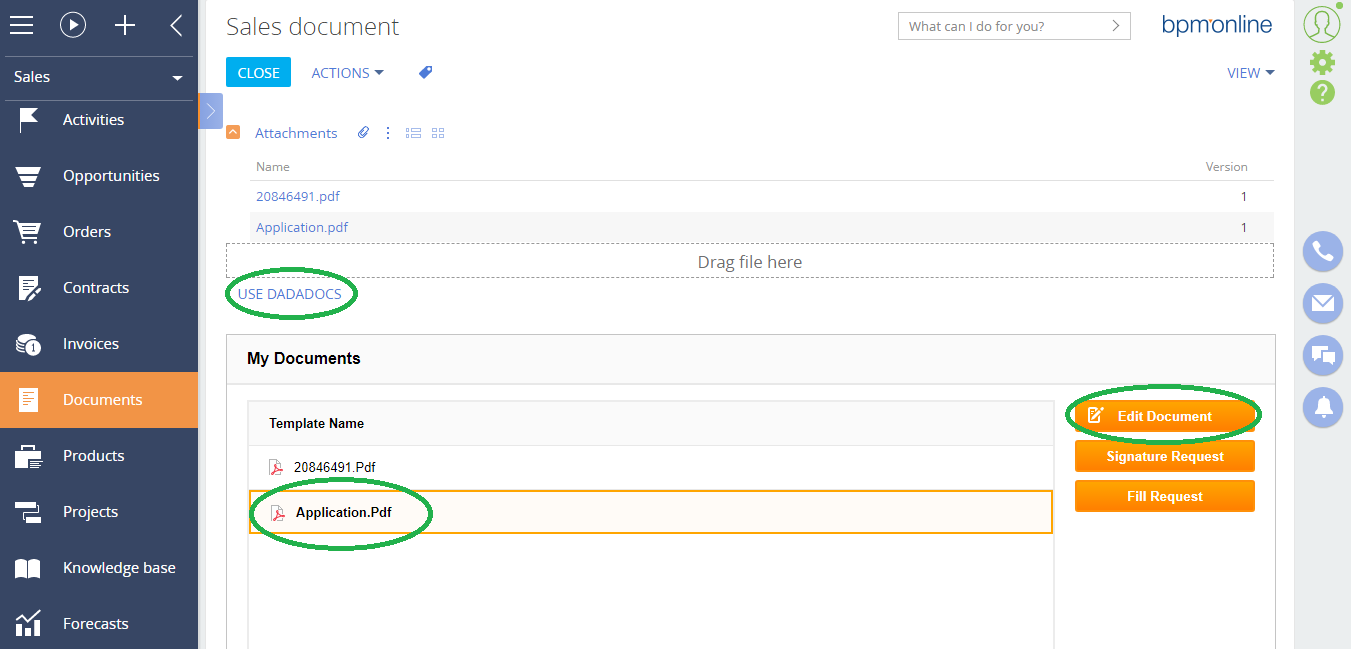 To activate the Search tool, click the Search button on the main toolbar or press CTRL+F on your keyboard. The search toolbar will appear under the editing tools.
Type the text you want to find in the search field. The counter will show you the total number of search terms found in the document and the ordinal number of the current search term. The currently selected search term is highlighted in green, the others in red.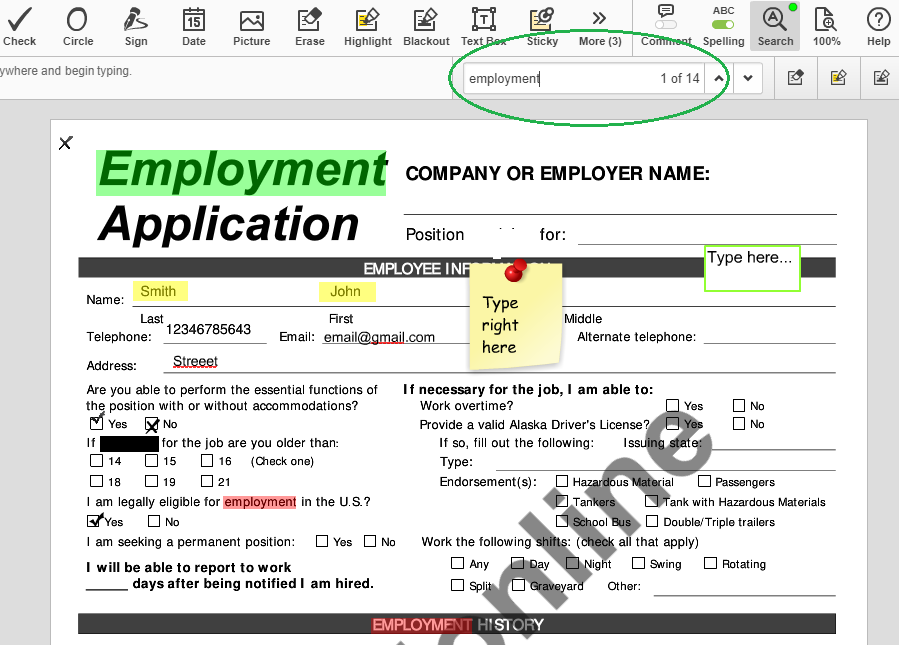 To jump to the next found term, click the down arrow; to go to the previous instance, click the up arrow.

When you have finished editing, click the Done button in the top right corner and save your document back to your Bpm'online account. You can find the document in Attachments and Notes.
Application features
Add comments and sticky notes
Turn any document into a fillable form
Use checkboxes, dropdown menus, date and signature fields
Define the filling order and add tutorial videos
Generate templates pre-filled with bpm'online data
eSign documents on-the-go with any mobile device
Collect legally binding signatures
Collaborate on a single document with your partners and colleagues
Learn More with Guidebooks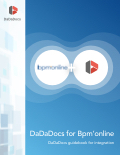 DaDaDocs for bpm'online Guidebook
PDF, 4.03 MB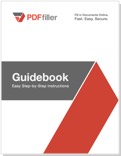 pdfFiller Guidebook
PDF, 6.0 MB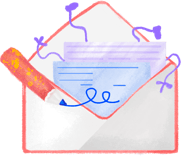 Tell us about your business
Fill out the form on the right so that our sales representative can contact you and provide the best solution for your business needs.