Add Text to a PDF in Egnyte
The best document editing solution for Egnyte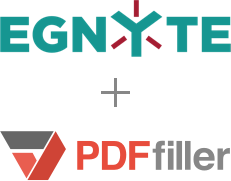 Easily edit, combine and eSign documents stored in your Egnyte account from any internet connected device. Transform any document into interactive fillable form with smart digital fields to quickly collect customer information. Add comments and sticky notes to easily collaborate on shared documents. Instantly brand your documents with customizable watermarks and logos.
Add Text to PDFs Online
Have you ever needed to add text to documents stored in your Egnyte account?
When you fill out documents with PDFfiller, you are always sure. You are sure that every word, every number is exactly where it should be. You are absolutely sure that your documents are legible, neat and tidy. With PDFfiller, you can add text to any PDF or Word attachment and format it online right in your Egnyte account without downloading or installing any software.
To get started, click on the required folder on the left and choose a file in the list. Select Edit with PDFfiller on the right sidebar.

In the main toolbar, choose the Text button, click where you'd like to place the text cursor and type.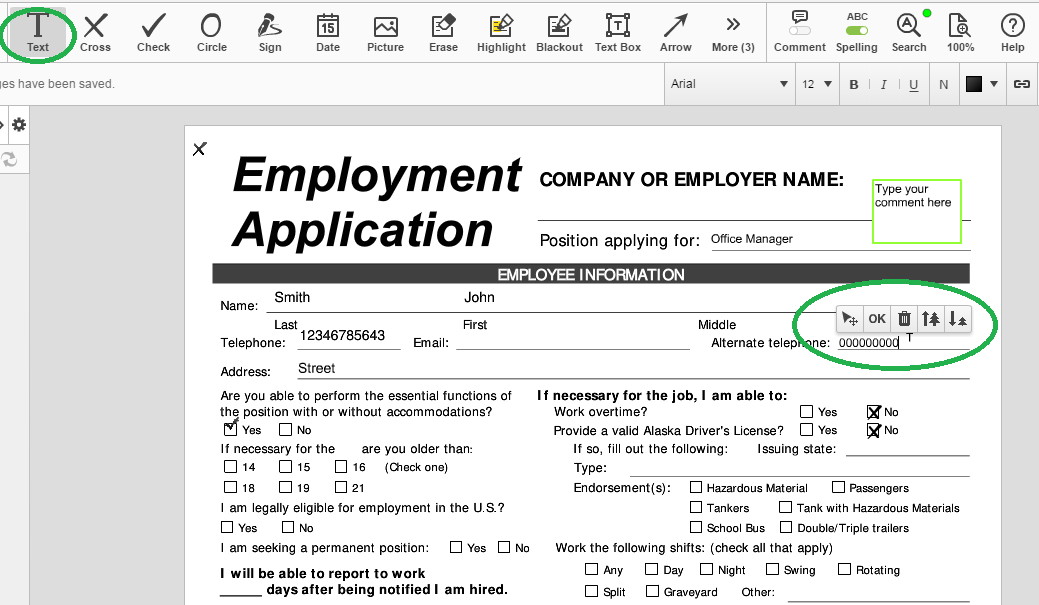 To change the position of your text, click the arrow icon in the mini toolbar above, while holding down the mouse button, drag the content where you'd like to place it. Change the text size by using the tree icons above or by selecting from the drop-down list in the formatting toolbar. You can underline, italicize or make your text bold.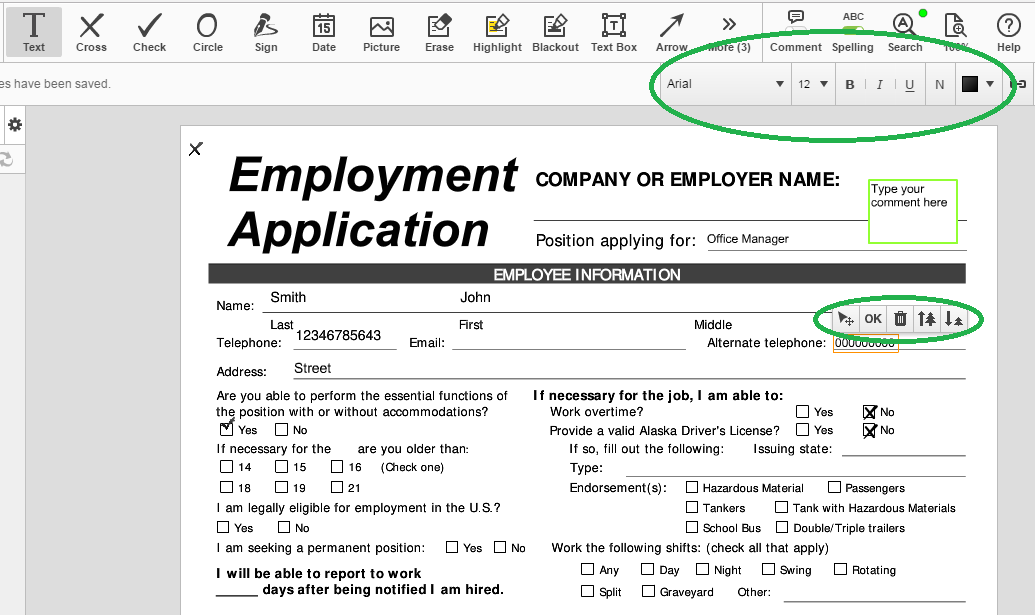 To add text to a PDF document, you don't have to type, you can also copy it from any other document.
To link text to a web page,click the Hyperlink button. In the dialog window that will open next, type the URL of the web page, then click Save.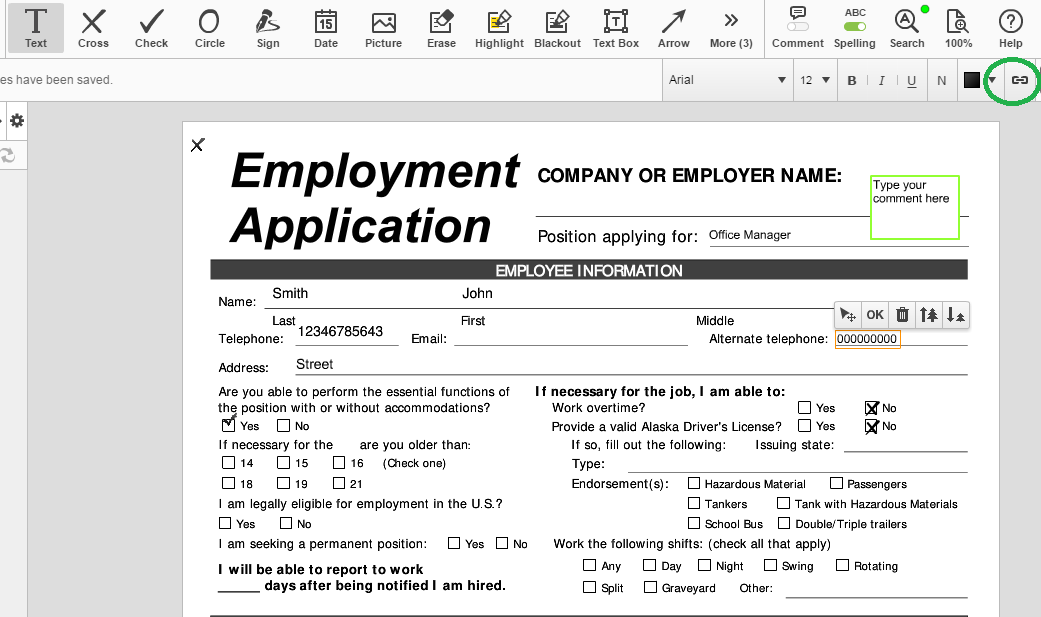 To delete text, just click the trash can icon in the mini toolbar.
When you have finished editing, click the Done button in the top right corner and and save your document back to your Egnyte account.
Application Features
PDF Editor
Blackout and redact
Draw arrows and lines
Add comments and sticky notes
Add images and watermarks
Highlight and search
Form Builder & Merger
Add checkboxes, drop-down menus, date and signature fields, formulas and images Define the filling order and add instructional videos to guide clients through the document
Merge PDF, Word, PowerPoint and JPEG files into a single PDF
eSign
Create legally-binding eSignatures with just a click
Sign documents when on-the-go on any mobile device
Easily add your handwritten signature to a document using a webcam
Contact Form
Let's start the conversation to see if our solution is right for you. Leave your name, email and phone number so that our manager can contact you for a quick chat.