Integrate pdfFiller with Google Drive
The best PDF editor, fillable forms builder and e-signature solution for Google Drive
Transform your documents from Google Drive into dynamic fillable forms that can easily be edited, filled out and digitally signed in a legally binding manner from any internet connected device. Add branding to your fillable documents and share them with colleagues, partners and customers.
Powerful
Enhance your Google Drive documents by adding dynamic fillable fields such as drop-down menus, formulas, checkboxes and images as well as date and signature fields. Customize the layout and appearance of fillable forms according to your brand's needs. Have your documents accessible and signable online for you and the people you've shared them with.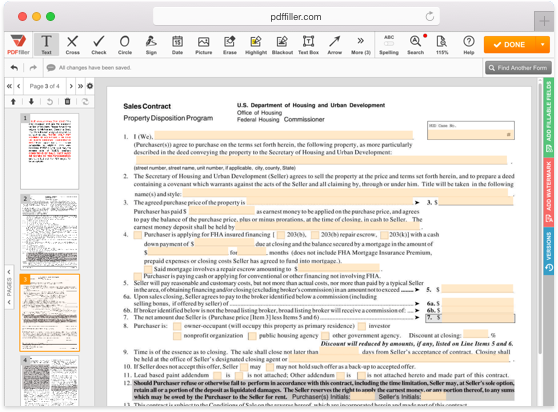 eSign & Workflows
Fill out and have your colleagues or business partners complete and sign your documents from any internet connected device in minutes. Send documents stored in Google Drive to up to 20 recipients for review, signature or joint filing and be immediately notified upon their completion.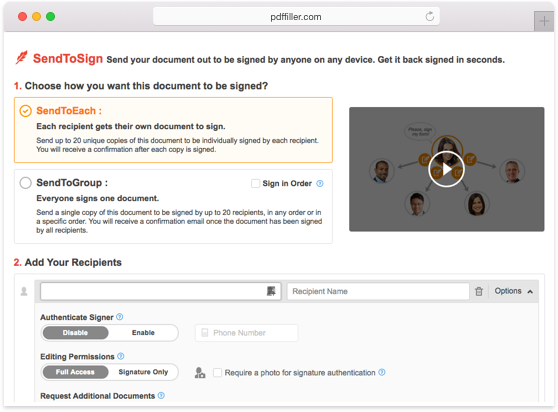 Secure & HIPAA compliant
Store your files in HIPAA compliant storage within an encrypted folder. Secure recipient's access to important documents by applying a four-digit PIN and protect them from unauthorized access with two-factor authentication. Keep track of document changes and completion with the help of instant notifications and version control.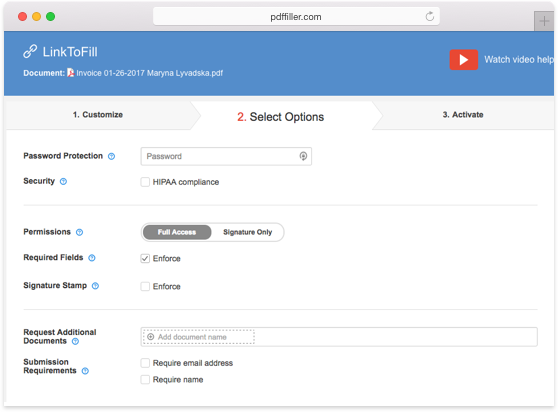 Application features
Place sticky notes and text boxes
Turn documents stored in Google Drive into dynamic fillable forms
Add checkboxes, drop down-menus, date and signature fields, formulas and images
Define the filling order and add instructional videos to guide clients through the document
eSign documents and collect signatures
Track workflow via instant notifications
Access and manage your fillable forms on desktop and mobile devices
Learn More with Guidebooks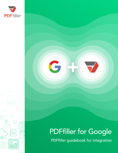 pdfFiller for Google Drive Guidebook
PDF, 1.48 MB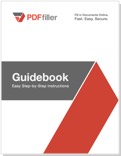 pdfFiller Guidebook
PDF, 6.0 MB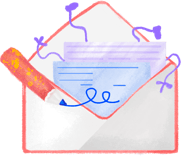 Tell us about your business
Fill out the form on the right so that our sales representative can contact you and provide the best solution for your business needs.