Integrate PDFfiller with Google Sheets
The best form filler extension on the Chrome Web Store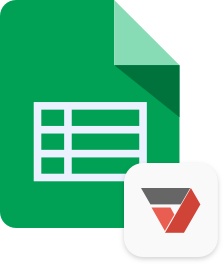 Easily merge values from existing spreadsheet cells with fillable fields in your PDF forms to create completed documents in seconds. Instantly send your completed documents to colleagues and customers to boost your productivity.
Powerful
Save time creating completed documents with the PDFfiller add-on for Google Sheets. Easily merge data from spreadsheets to interactive fillable forms in your PDFfiller account and share them with recipients in a few clicks.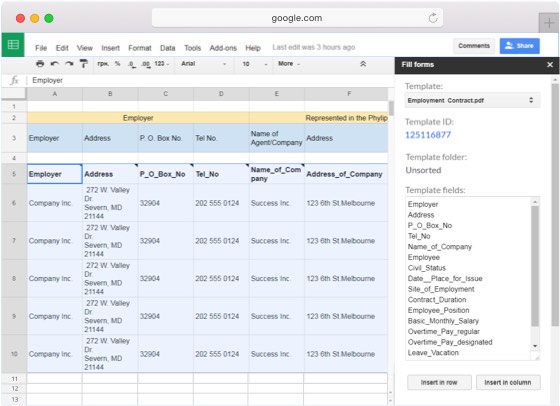 Secure
Save your completed documents in an encrypted folder. Secure access to important documents by applying a four-digit PIN and two-factor authentication. Set access permissions to make sure recipients don't change information in a document.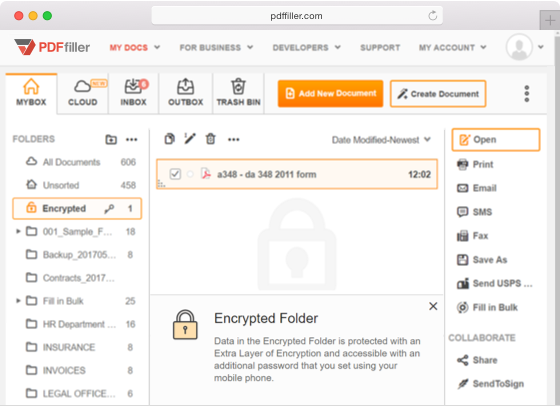 Dynamic
Make your completed documents publicly accessible by adding a button or link to your website. Keep track of changes to documents with a unique document ID and email notifications.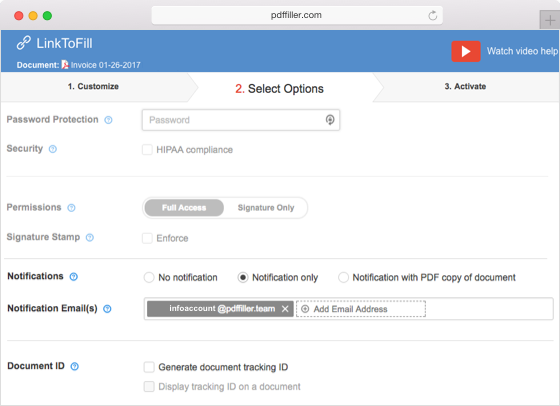 Application Features
Form Filler
Merge data from spreadsheet cells with fillable forms
Complete fillable forms in a single click
Save completed documents in one folder
Form Builder
Transform any document with smart digital fields using the drag and drop wizard
Add checkboxes, dropdown menus, formulas, the date and numbers
Share your documents via a link or QR code
Workflow Automation
Track your workflow via instant notifications
Send completed documents via text messages, email or USPS
1-800-831-2050
Our award-winning customer support is available 24/7
sales@pdffiller.com
A sales team member is ready to help