Add a Signature into PDFs on mobile in Salesforce
The best document editing solution for Salesforce
The DaDaDocs Salesforce integration is a complete online editor for typing, editing, erasing, blacking out and annotating text as well as signing documents. Work with Word and PDF files in your Salesforce account, and share documents with your partners making them available to anyone on any mobile device.
Add a Signature into PDFs on mobile in Salesforce
Have you ever needed to sign PDF or Word agreement stored in your Salesforce account while on-the-go?
pdfFiller allows you to sign any Word or PDF document on-the-go right in your Salesforce account. Add a legally binding eSignature on your smartphone or tablet in seconds.
To get started, select the Salesforce object and click the dropdown menu near the required Word or PDF document on the right. Click on Edit.
Click the Sign button in the main toolbar.
This will open the Signature Wizard that allows you to type, draw, upload, capture a signature with a webcam, or sign the document on a mobile device.
To sign any document with your finger, click on a mobile device and enter your phone number or email address. Open the link you receive via text message or email on your phone, and follow the instructions to add a signature on any PDF.
pdfFiller can verify your signature with a stamp showing the date when you signed the document. To use the stamp, just click its icon.
You can create as many signatures as you like and save them in the wizard. Your signatures will automatically appear in the Signature Wizard, ready to be used any time you need to sign a document. You can also remove any signature with the trash can icon.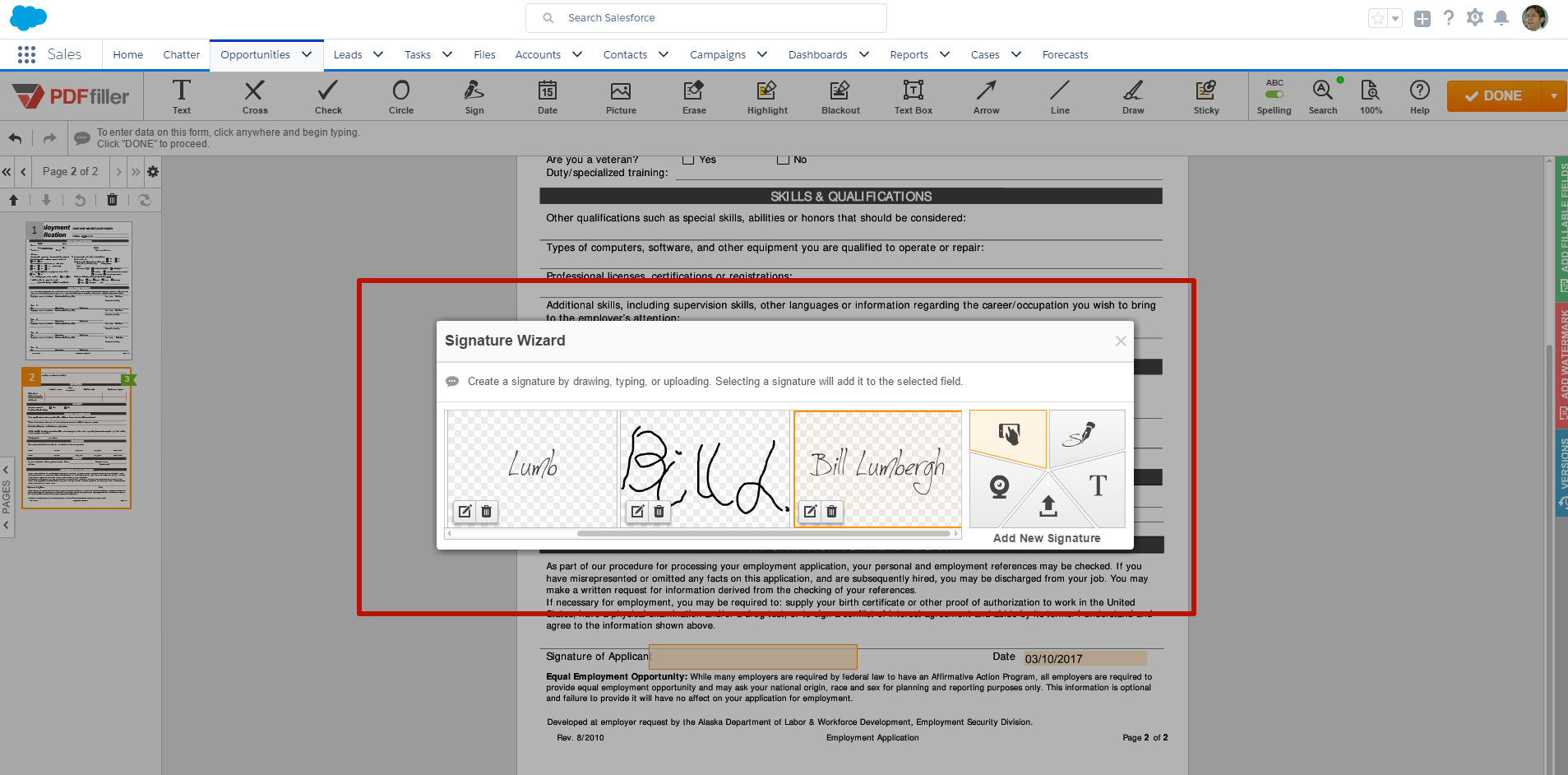 When you have finished editing, click the Done button in the top right corner and save your document back to your Salesforce account, send it out for signing or turn into interactive fillable form available to anyone to fill out from any device.
Read Our Customer Success Stories
Cloud Based PDF Editor, eSignature Manager & Document Generator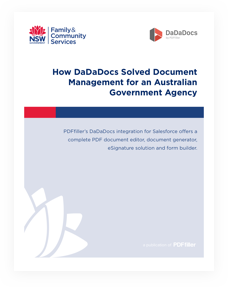 Government Agency Uses DaDaDocs
An Australian government agency uses DaDaDocs for Salesforce to securely redact, edit and sign PDF documents.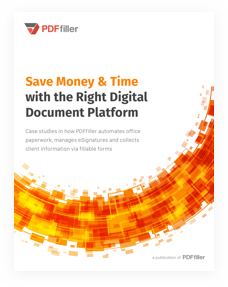 How Businesses Save with Us
Businesses use pdfFiller to collect information, automate paperwork, edit PDF documents and get eSignatures.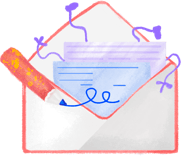 Tell us about your business
Fill out the form on the right so that our sales representative can contact you and provide the best solution for your business needs.