Send Documents from Salesforce for Signing and Filling and Require Recipient's Email and Name
The best document editing solution for Salesforce
The DaDaDocs Salesforce integration is a complete online editor for typing, editing, erasing, blacking out and annotating text as well as signing documents. Work with Word and PDF files in your Salesforce account, and share documents with your partners making them available to anyone on any mobile device.
Documents Security and Authentication
Have you ever needed to get a recipient's email and name when sharing a sales contract or invoice stored in your Salesforce account?
Has anyone attempted to steal your online information lately? We understand that while many of you like the convenience of logging in to your online accounts with a single click, others are more interested in enhanced security options. In order to help prevent phishing for your login credentials, pdfFiller is one of the first document management services to develop an account login with two-factor authentication.
Traditional Login
If you go to our login page, you'll notice that there are now four different login options available. The first is the traditional email and password combination. Remember that if you click on the checkbox next to 'Remember Me' and close pdfFiller without logging out, the next time you open pdfFiller, you will be taken directly into your MyDocs page. There is also an option to retrieve your password here using an email or phone number. Login with Your Phone
For those of you for whom security is a priority, pdfFiller also allows you to login with your phone number. This recently added option, available to those who have a phone number saved in their account information, requires a two-factor authentication process, similar to what you may have encountered when dealing with your online bank accounts. Simply click the 'Login with Your Phone' button and you'll be taken to a page where you can enter a phone number. After clicking 'Send Pin' you'll receive a code via SMS. Enter this code and click 'Log in' and you'll be taken directly to your MyDocs page. This method, which requires two keys for account entry, helps prevent phishing and makes it much more difficult for a stranger to access your personal information.
Read Our Customer Success Stories
Cloud Based PDF Editor, eSignature Manager & Document Generator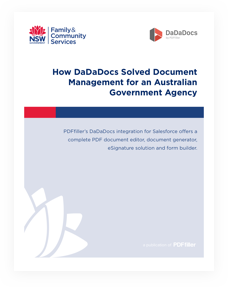 Government Agency Uses DaDaDocs
An Australian government agency uses DaDaDocs for Salesforce to securely redact, edit and sign PDF documents.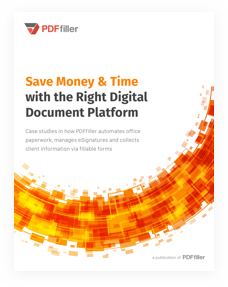 How Businesses Save with Us
Businesses use pdfFiller to collect information, automate paperwork, edit PDF documents and get eSignatures.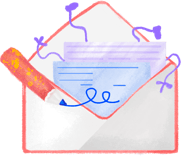 Tell us about your business
Fill out the form on the right so that our sales representative can contact you and provide the best solution for your business needs.