Check the Spelling of PDF Documents in Salesforce
The best document editing solution for Salesforce
The DaDaDocs Salesforce integration is a complete online editor for typing, editing, erasing, blacking out and annotating text as well as signing documents. Work with Word and PDF files in your Salesforce account, and share documents with your partners making them available to anyone on any mobile device.
Check the Spelling of PDF Documents
Have you ever needed to check the spelling of sales contract or invoice stored in your Salesforce account?
With pdfFiller's spell checker you can get rid of typos and mistakes in your business documents stored in Salesforce. Quite often, when preparing a document or filling a form, we need to meet a strict deadline, so we become nervous and cannot concentrate, especially when our colleagues are discussing something or our phone is incessantly ringing. As a consequence, we make typos every now and then when one of our fingers hits the wrong key. We've got no time to proofread the document. The only thing that can save us is a good spell checker.
To get started, select the Salesforce object and click the drop-down menu near the required Word or PDF document on the right. Click on Edit.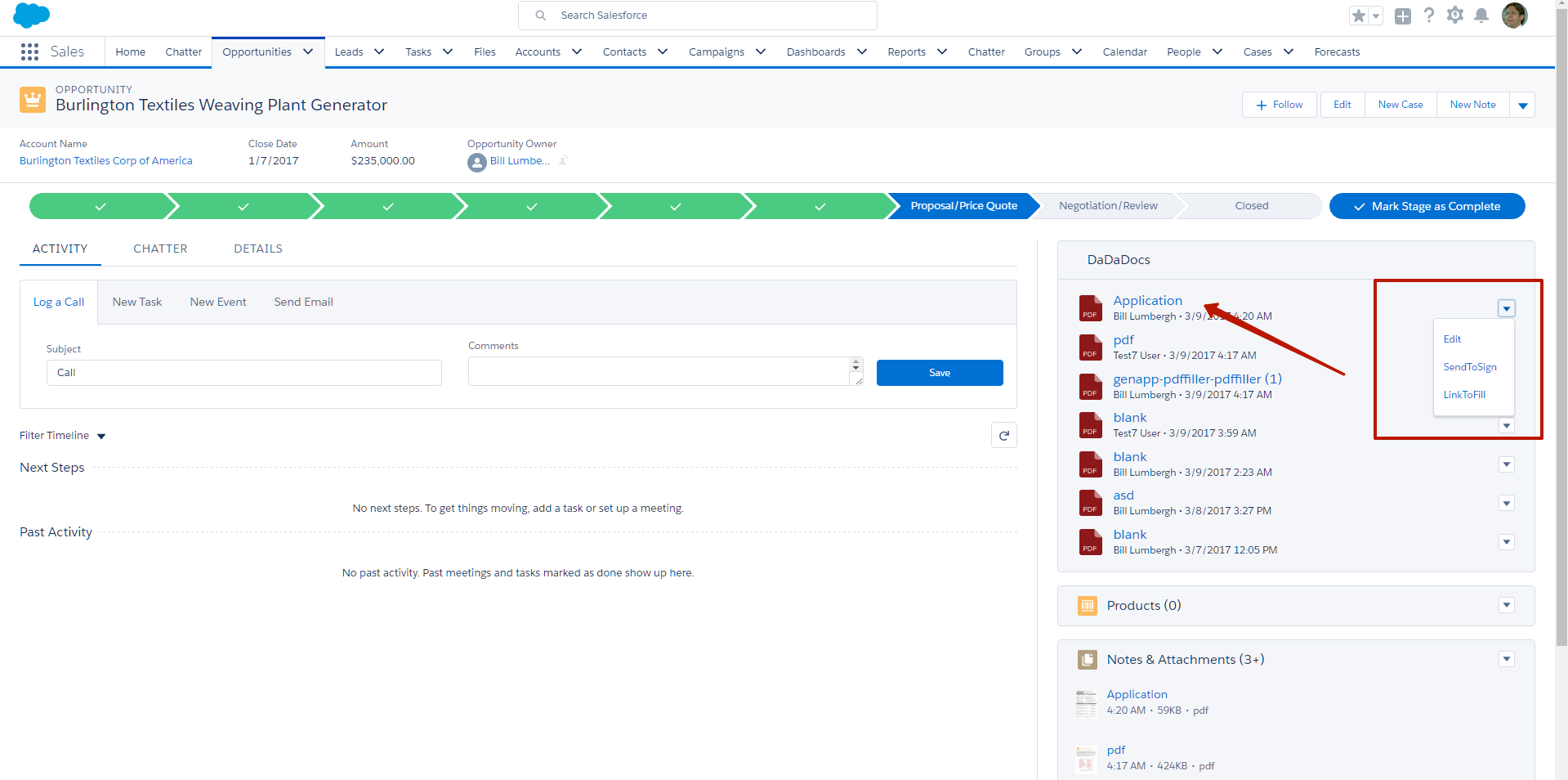 Please note, that spell checker checks only what you type. The spell checker immediately underlines misspelled, unknown or uncapitalized words. You can activate the spell checker at any time before or after you start typing. Click on the main toolbar. The spellchecker panel will appear below the main toolbar, click on the toggle.
Apart from English, you can check Spanish, Italian, German, Portuguese, French and Norwegian texts. Select the language you need from the drop-down list.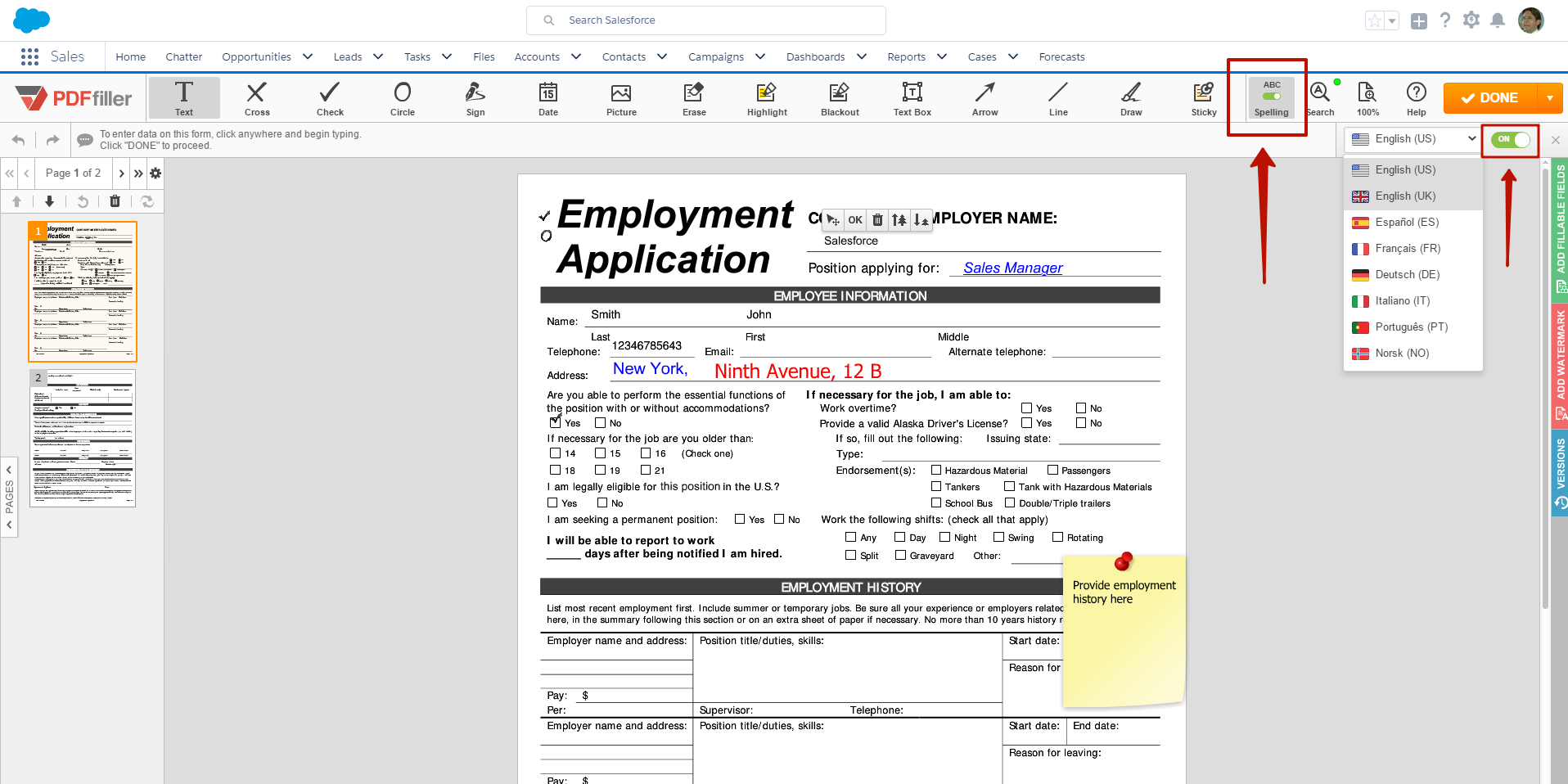 To correct a word, right-click it and choose its replacement from the drop-down list. However, it is not always the case that an underlined word is incorrect. The spell checker underlines the words that it does not recognize. If the word is spelled correctly, you can add it to your dictionary. The spell checker will recognize it next time you type it.
When you have finished editing, click the Done button in the top right corner and save your document back to your Salesforce account, send it out for signing or turn into interactive fillable form available to anyone to fill out from any device.
Read Our Customer Success Stories
Cloud Based PDF Editor, eSignature Manager & Document Generator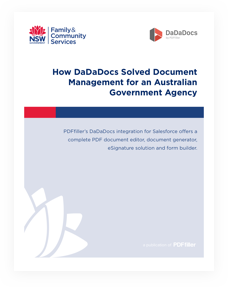 Government Agency Uses DaDaDocs
An Australian government agency uses DaDaDocs for Salesforce to securely redact, edit and sign PDF documents.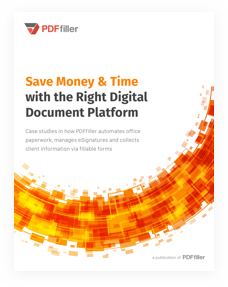 How Businesses Save with Us
Businesses use pdfFiller to collect information, automate paperwork, edit PDF documents and get eSignatures.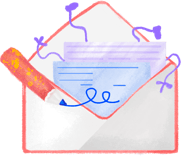 Tell us about your business
Fill out the form on the right so that our sales representative can contact you and provide the best solution for your business needs.