Undo and Redo Typing and Changes in SharePoint
The best document editing solution for SharePoint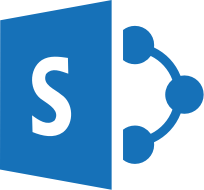 Edit and turn your SharePoint documents into dynamic fillable forms to be filled out and digitally signed by people whom you share them with. Collaborate with your colleagues or business partners on a single document: leave comments on your documents with sticky notes and annotations, track the activity inside a document, and restore earlier versions if needed.
Undo and Redo
Have you ever needed to undo typing and changes in PDFs stored in your SharePoint account?
It is important to be able to correct mistakes we've made and do things right. With PDFfiller's undo/redo tool you can easily erase the last 13 changes you've made in your Word or PDF SharePoint attachment and reverse the last undo command. It's very useful if you make a mistake or change your mind while editing a document right in your SharePoint account.
To get started, simply select a Word or PDF document from the list on the left, then right-click and select Edit with PDFfiller from the list.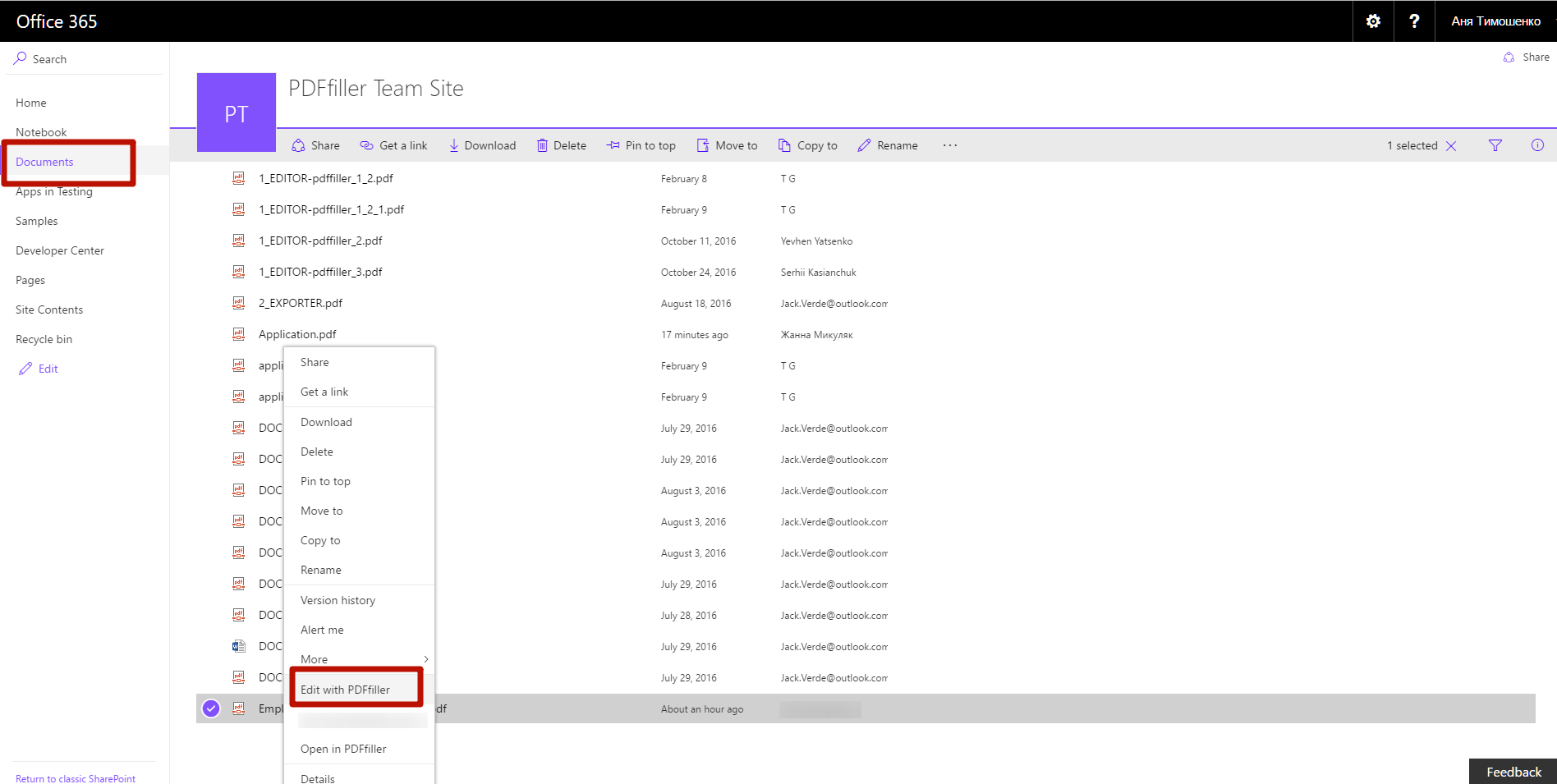 On the screen that opens next, PDFfiller will request your authorization - click AUTHORIZE.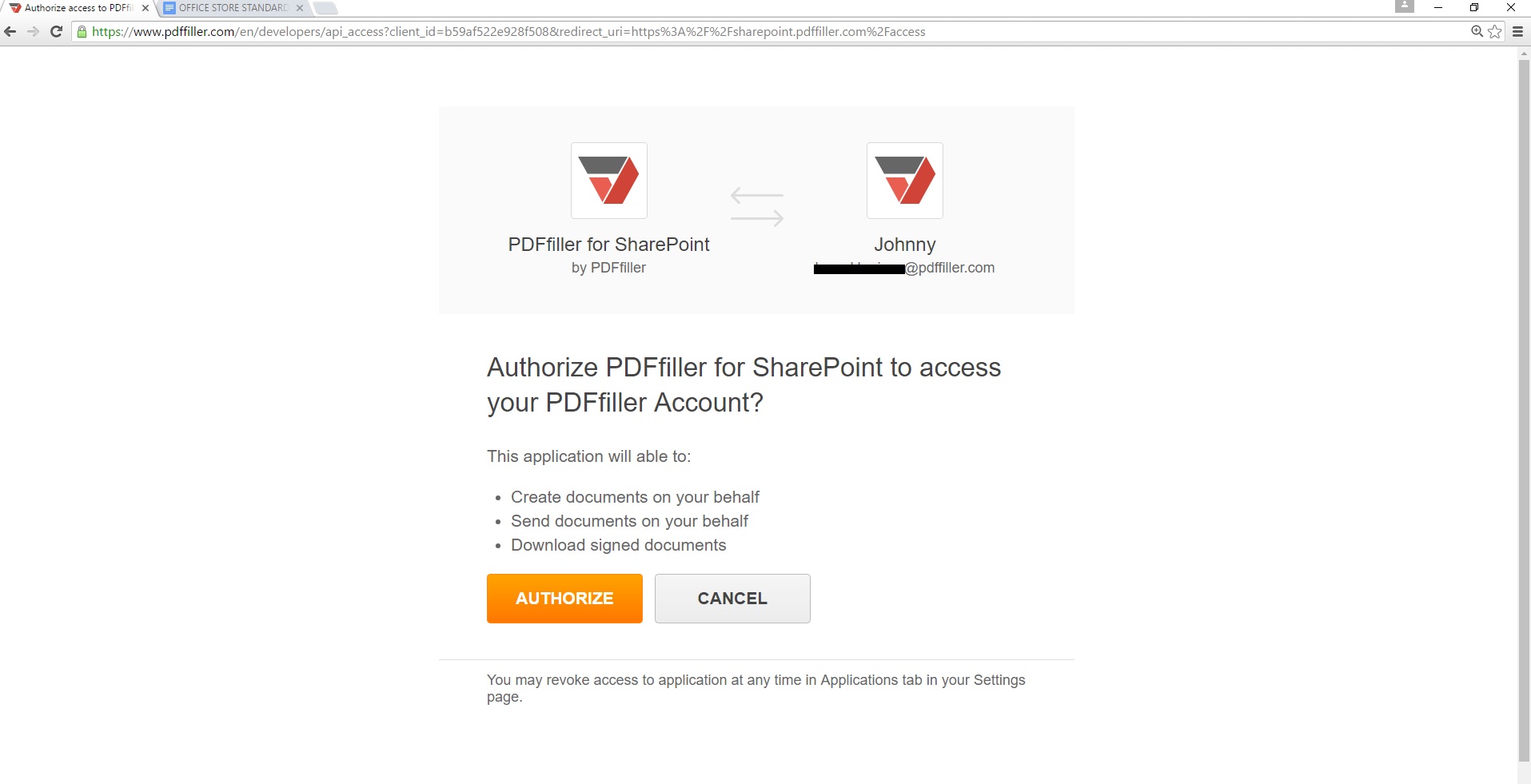 You will find the undo and redo buttons in the top left corner of the page. The undo button is an arrow pointing left, the redo button is an arrow pointing right.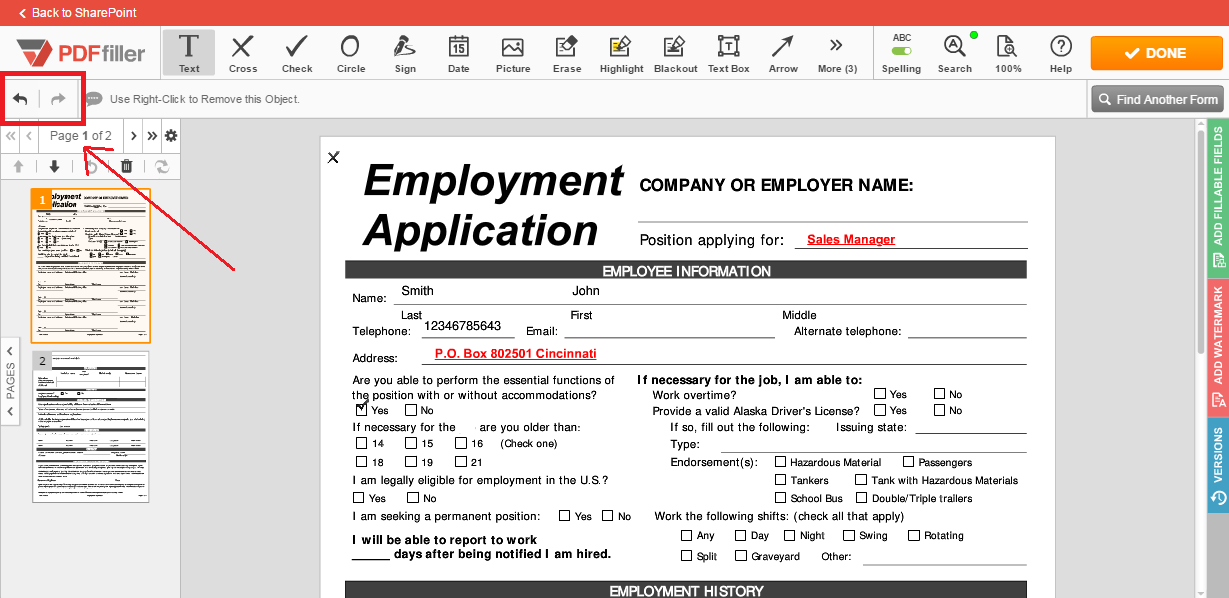 Alternatively, you can undo the last changes by pressing Ctrl+Z. You can reverse the last undo command by pressing Shift+Ctrl+Z.
After you have finished editing your document, click the Done button.
The PDFfiller Editor App will create and upload a copy of the document with all the changes you've made to your SharePoint account. The file name of the copy consists of the original file's name with "pdffiller" added. The original file will remain unchanged.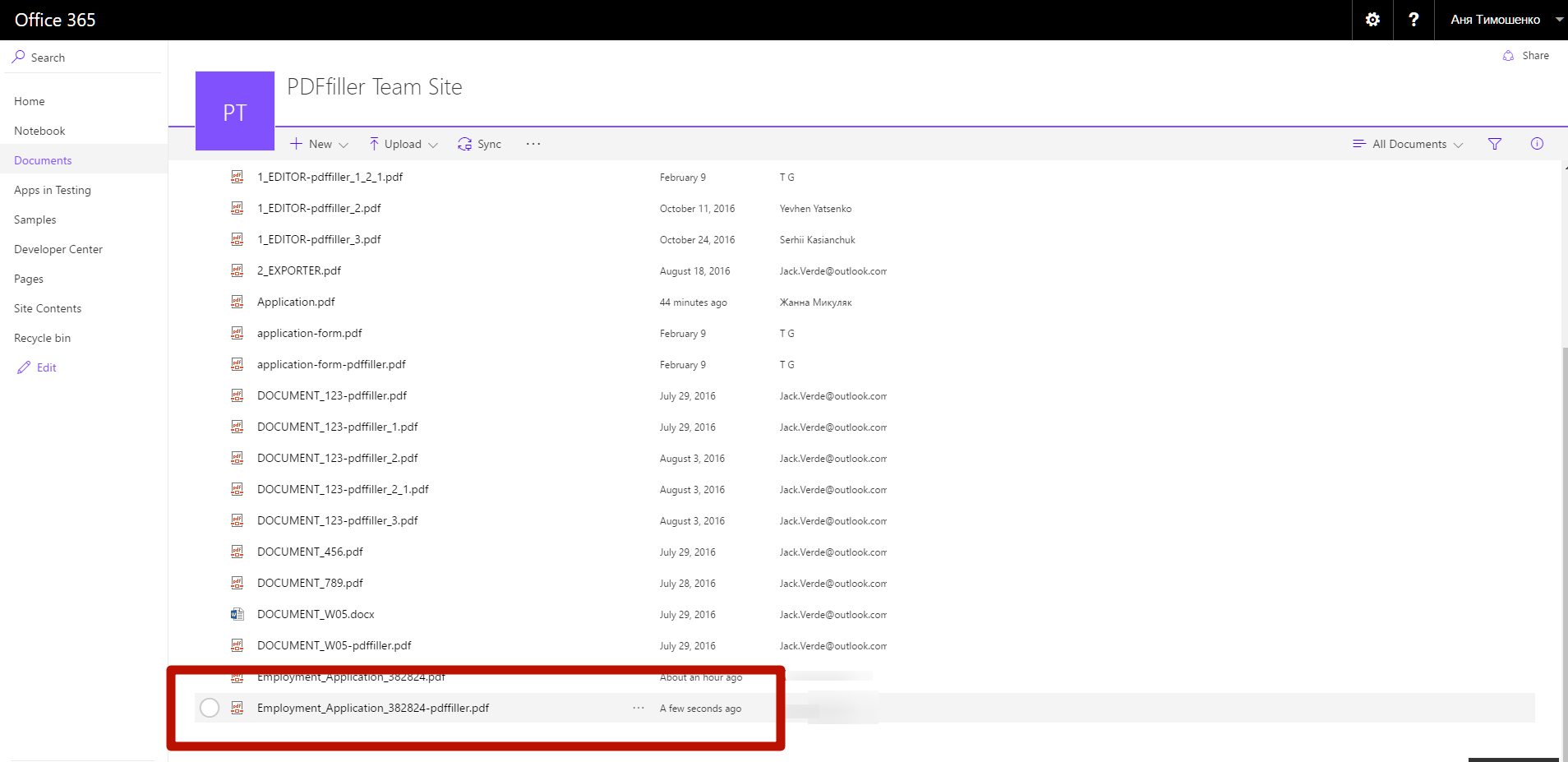 Please note that PDFfiller also saves the edited document in PDFfiller's "MYBOX" folder.

Application Features
PDF Editor
Type and erase
Black out and redact
Add images
Draw arrows and lines
Place sticky notes and text boxes
Form Builder
Turn documents into dynamic fillable forms
Add checkboxes, drop down-menus, date and signature fields, formulas and images
Define the filling order and add instructional videos to guide recipients through the filling process
eSign & Workflows
eSign documents and collect signatures
Track workflow via instant notifications
Access and manage your fillable documents from desktop and mobile devices
Contact Form
Let's start the conversation to see if our solution is right for you. Leave your name, email and phone number so that our manager can contact you for a quick chat.