Who?
Big Fluffy Dog Rescue is dedicated to saving giant mixed breed dogs in need. The rescue is a non-profit organization with its headquarters in Nashville, Tennessee and branches in 21 other states. It has over 1,000 volunteers and a placement record of about 2,500 dogs per year.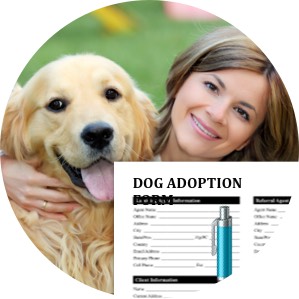 Big Fluffy Dog Rescue relies on digital connections to unite dogs and potential owners. Before they began using PDFfiller, document submission, "wasn't being done well," said Jean Harrison, a volunteer at Big Fluffy Dog Rescue. "We have a very unique setup and a very specific set of needs and there wasn't a product that worked, just a whole bunch of things we cobbled together." Their original ad hoc solution never provided a cohesive, streamlined, and simple way to collect information from families hoping to adopt a dog.
Big Fluffy Dog Rescue relies on electronic forms to ensure that families wanting to adopt dogs can communicate with the Rescue. Families adopting pets can decide on a dog they want, click the link to a fillable adoption form and provide their response in fields requesting contact information, details about the family and home, dog preference, and previous experience with animals. After completing the denoted fields, users can add a legally binding signature using PDFfiller's e-sign technology, and submit their data to Big Fluffy Dog Rescue. The adoption process begins instantly and completely electronically.
The Benefits of Using PDFfiller
Convenience
PDFfiller allows users to fill out and send adoption applications quickly, completely, and legibly while also making it easier for Big Fluffy Dogs to process these applications every month by helping them collect, organize, and store these documents.
Speed
The ease with which families can submit forms via PDFfiller means a reduced barrier to adopting dogs and a higher success rate placing them in families.
Security
PDFfiller uses Amazon's ultra-secure S3 servers. It features advanced user authentication options to ensure only specific users access forms, an audit trail to track who has accessed and edited your documents and encrypted folders to add an extra layer of security to most sensitive documents.
"For organizations that aren't enterprise organizations, this is a very easy to use platform that anyone can manage, it's not expensive, it's simple to use, and it's easy for customers."