Who?
'Hearing at Home' is a mobile hearing aid center that works according to an innovative model: Michael Combs, co-owner, or one of his colleagues or employees, attend to patients in their home.
Hearing at Home already has four employees with plans to add two more and treats hundreds of patients. 80% of patients seeking help with their hearing never receive it; Hearing at Home home solves this problem by visiting patients wherever they live and providing "big box pricing, premium first generation hearing devices and the highest level of care and expertise… [without patients ever] having to leave the comforts of home."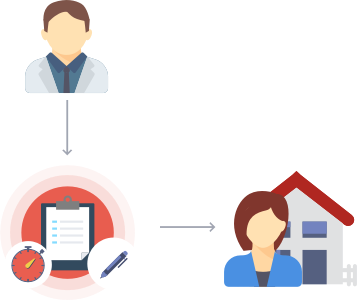 Because his practice is mobile, Combs needs to be able to fill out forms on the go. Combs and his employees travel all over Virginia treating customers and with hundreds of patients, time and efficiency are critical. "I'm a mobile practice, so I need something that has electronic forms, so that I can have mobile signatures or fill things out electronically and have them web-based." Moreover, storing hard copies of patient data forms for the mandatory seven years was expensive and inconvenient, considering Combs' business is entirely mobile.
The digital solution is easy for Combs and his patients. PDFfiller has an easy to use graphical interface and because it is an online service, users can access it from anywhere, at any time, and on any internet-connected device. PDFfiller can even walk clients through the form: "[I like the] little box that pops up 'Next', they click it and it tells them the next field… So when they're filling it out, all they have to do is hit the next button and it goes right to it," said Combs. With PDFfiller, all medical documents are digital, meaning they are accessible from anywhere, easy to store, and easier to input whenever he sees new clients.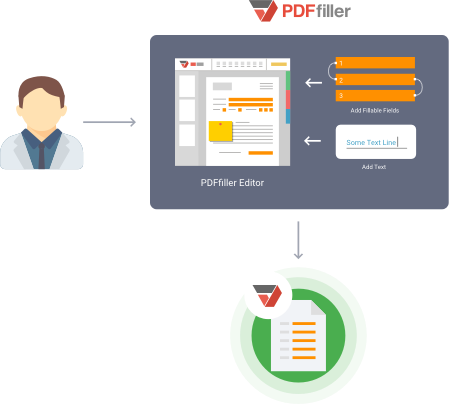 The Benefits of Using PDFfiller
Ease of Use
PDFfiller is easy to use for people of all ages -- many of Combs' clients are geriatrics and, he says, older clientele can deal with digital documents. It's "very easy [to use]" Combs said, both on his side and the patient side.
Cost Savings
Because PDFfiller helps Combs save so much time, it also helps maximize the number of clients he can serve, meaning his company can make more money and provide better care.
Security
My security is very important to me," said Combs. And PDFfiller assuages any concern Combs might have by providing high level security to all its users. Moreover, PDFfiller is completely HIPAA compliant.
"Absolutely [I would recommend it]... A lot of people in my practice and others are going to be going more mobile and electronic"