Who?
Cunningham and Associates is located in San Angelo, Texas, but serves a large rural market with clients all over Texas and some even scattered outside state lines. Despite having to work with customers across a large region, Cunningham and Associates is a small business, consisting of four team members, including Debbie Cunningham herself.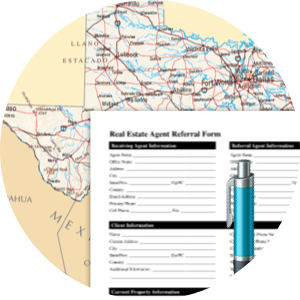 With customers scattered across the region, document management and distribution was a serious problem for Cunningham and Associates. Texas is a large state and in many cases, real estate deals happen quickly or insurance documents need to be signed promptly. Distance, however, was making this process more difficult -- due to the logistics associated with mobile workforces, getting a simple signature could be problematic.
Before using PDFfiller, documents would come back slowly and were often illegible.
PDFfiller solves all of the problems Cunningham and Associates had with document distribution. Documents are sent directly to clients and returned legibly in a quick and secure manner. Moreover, Cunningham and Associates" forms are transferred to partners, including banks, insurance agents, and the government, efficiently and completely electronically with PDFfiller's online service. When dealing with documents like insurance claims or purchase agreements, it is critical to be able to distribute, sign, and process documents quickly and, crucially, because much of this information is sensitive, this has to be done in a safe and secure manner.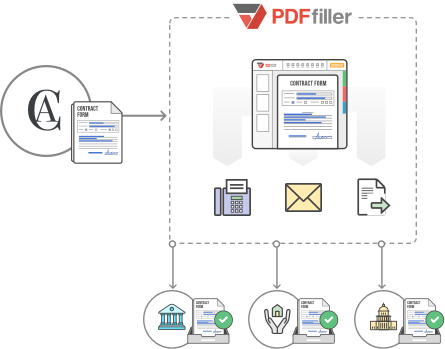 The Benefits of Using PDFfiller
Increased Speed
According to Cunningham, "[Workflow] was a lot slower" before integrating PDFfiller into her business and using PDFfiller saves her firm "probably ten hours per person per week, so that's 30 hours per week.
Convenience
PDFfiller makes it easier for her clients to complete, sign and return forms. Also, it makes it easier for Cunningham and Associates to read and collect information as well as transfer documents to businesses, individuals, government agencies, legal and medical providers and insurance agents.
Security
PDFfiller is HIPAA compliant, which means that all your documents are stored and transmitted completely securely. Moreover, because PDFfiller allows Cunningham and Associates to transfer documents directly to clients, rather than work through third parties, they mitigate risk.
"Everything we do and everything we touch on the health side has to be HIPAA compliant and privacy is [important] nowadays. So [with PDFfiller], we have mitigated risk — that's a hard thing to quantify"