Who?
David Wolf, DDS runs a small but successful private dentistry practice in Milford, West Boston. "We specialize in adolescents to adults," David Wolf said. And with seven employees and one dentist to cover "about 1500 active patients," David Wolf needs to make his workflow as efficient as possible to ensure that he can integrate new patients into his care as rapidly as possible.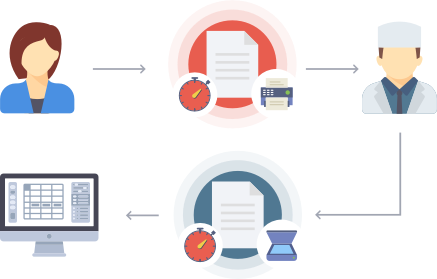 With 1500 patients already in Wolf's care, adding new patients was taking unnecessary time and energy away from those already in his care.
"We have all digital charts so what was happening before, the patient could fill in the PDFs, but they'd have to print them out and bring them in. But then we'd have to scan them back into their digital chart and then we would shred them, so we were kind of chasing our tail," Wolf said.
Often, with previous solution, patients "either didn't [complete the forms], which meant that when they showed up, we had to give them written forms to fill in in the waiting area, or if they did do it, they would bring it in, or sometimes they forgot them."
David Wolf's front office depends on PDFfiller, saving them time and energy and making the process of integrating new patients into their care easier than ever.
"We already had the fillable forms ready to go," said Wolf. Importantly for Wolf, PDFfiller allows parts of the form to be made mandatory including adding contact information – "since [with] the fillable forms, you can select what fields are required, it also saves us from having the patients not skip something… we [also] force patients to put their name and email address in so it allows us to match their name up with their digital chart and import the information" said Wolf.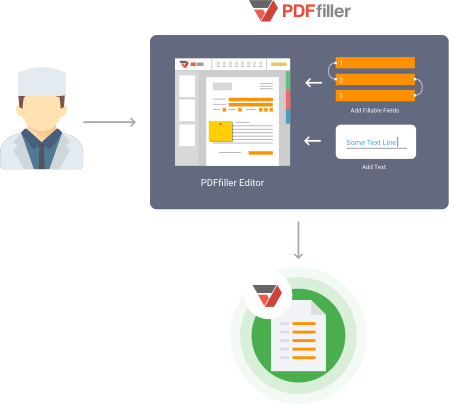 The Benefits of Using PDFfiller
Speed
PDFfiller is the fastest way to add patient data into Wolf's database and new patients into his practice. "Probably [dealing with new patients' forms takes] less than a half an hour's worth of work [with PDFfiller]," said Wolf, "So it's probably saving us close to three and a half hours of office work a month."
Cost Savings
It's difficult to quantify the value of PDFfiller, said Wolf. PDFfiller, though, saves the office time and energy and "for the cost of running a dental office, [the] $180/year subscription for PDFfiller is a really inconsequential amount of money."
Customer Service
PDFfiller's customer service is available 24/7 to help users whenever they have a problem and make the most of the internet's best complete document management solution. "I had a great response from customer service, for sure," said Wolf.
"I would definitely recommend it to any dentist or doctor that needs to have their patient fill in the medical history forms before they arrive… I think it's a great solution."