Who?
Diane Dennis' company, Monk and DBug LLC, is the creator of the online resource www.InformedContractors.com, a site for contractors who visit for Diane's expertise and for her downloadable contractor forms, organized by state and form type. While her three construction-related websites already have thousands of visitors a day and her business is doing great, Diane recently started to think about creative ways to add value to her product for her customers.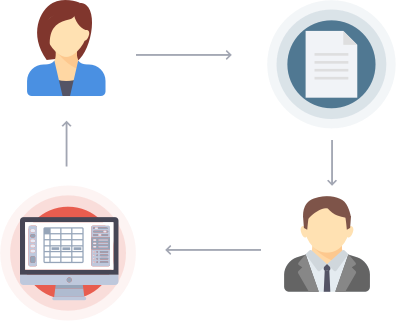 Diane knew how to provide the right type of forms to contractors, but her customers often had to have additional software to edit and sign the forms once they were downloaded. Moreover, she was often contacted about getting replacement forms for ones that had been lost by clients due to computer crashes or hard disc malfunctions.
Diane wanted to have a functional form: fillable, accessible from anywhere, replaceable – a super form that is more useful for her own customers and ultimately will help to grow her own business.
For Diane, working with PDFfiller has created a whole new business opportunity. She wins by spending less time on the forms and more time creating informational resources for contractors, PDFfiller wins by adding more forms to its inventory, and Diane's contractors win by having more powerful forms. By providing her clients with access to documents online, along with a suite of powerful editing and management tools, the benefits of working with PDFfiller are passed along not only to Diane's business, but to the businesses of her clients.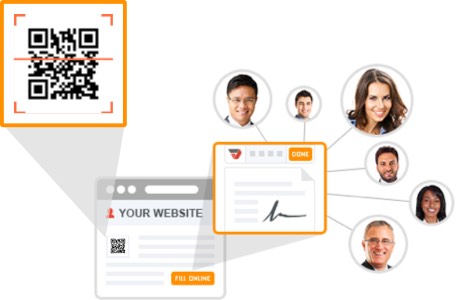 The Benefits of Using PDFfiller
Cloud Storage
Because Diane's customers now have their forms securely stored on PDFfiller's cloud server, there are no more lost forms and clients can access them from anywhere and on any device, an important feature for contractors who spend a lot of time working on-site.
Extra Features
By accessing the forms from within the PDFfiller document editor, contractors get a whole new system to manage them: fill in, edit, sign, and email/distribute their documents and also to make any changes and edits to the form that they'd like.
Time Saved
PDFfiller has both saved Diane's customers time in the filling out forms and enabled Diane to concentrate on her clients' needs, by adding more informational resources to her website, helping clients deal with situational and state-specific contracting issues.
"My suggestion to anyone who has forms for sale is to connect with PDFfiller for a profitable win-win-win for everyone."