Who?
New York Bariatric Group is a surgical group specializing in weight loss. They perform gastric bypass, lap band, gastric sleeve procedures as well as other surgical and non-surgical bariatric procedures. Surgeries are performed laparoscopically in-house with a team of seven surgeons spread working across six offices throughout New York with one in Connecticut.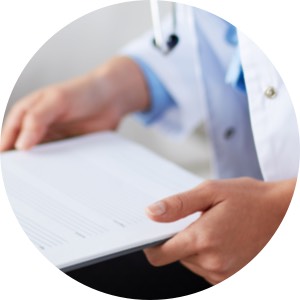 New York Bariatric Group (NYBG) had a problem: The seven already overloaded surgeons ended up waiting for patients to fill out forms and be processed by the front office staff meaning there were gaps and delays in their fully booked schedule. The situation not only cost the patients time and energy, but it also cost NYBG a significant amount of time and money, because the daily delays meant that NYBG couldn't provide important medical care to as many patients as possible.
NYBG uses PDFfiller every day to collect crucial medical information from their clients.
PDFfiller allows NYBG to create a public-facing intake form accessible by a link or QR code on their website that their patients can access and complete on any device from anywhere at anytime.
The process is easy and HIPAA compliant: customers simply click on the link, fill in the denoted fields, add their electronic signature using the PDFfiller digisign technology, and click the DONE button. The document is immediately submitted to NYBG and the data is imported into the EMR.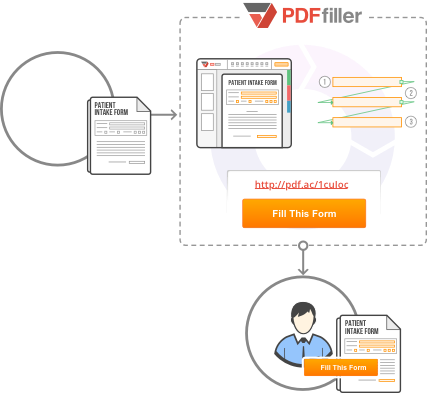 The Benefits of Using PDFfiller
Speed
NYBG's use of PDFfiller's LinkToFill Fillable Forms enables an unlimited number of clients to fill out and then submit unique forms electronically in a fast and secure manner.
Accuracy
PDFfiller is the most precise way to collate medical information. Text can be spell checked throughout the document, which mitigates the chance of potentially compromising misprints or illegibility, an especially important factor in medical care.
Cost Savings
Expediting patient intake and consolidating the data collection process has saved NYBG time and meant that their surgeons can now attend to more patients.
"The key point is [PDFfiller] saves time and time is money and it really has excellent customer service that benefits both the office and the patients."