is Shutting Down Soon!
Search for Docstoc Documents on pdfFiller!
Make Your Business Even Better
Edit, eSign, and manage professional documents to grow your Business!
Don't Worry! You Can Still Find Your Favorite Docstoc Documents on pdfFiller!
Or Upload Your Own Document to Edit, eSign or Export
Sube Documentos desde DropBox
Connect your Dropbox account and easily import your documents to be edited, signed, and shared. pdfFiller supports PDF, Word, PowerPoint, JPEG, PNG and Text formats.
Sube Documentos desde Google Drive
Connect your Google account and easily import your documents to be edited, signed, and shared. pdfFiller supports PDF, Word, PowerPoint, JPEG, PNG and Text formats.
Sube Documentos desde Box
Conecte su cuenta Box y facilmente importe sus documentos para ser editados, firmados y compartidos. pdfFiller soporta PDF, Word, PowerPoint y formatos de Texto.
Sube Documentos desde OneDrive
Connect your OneDrive account and easily import your documents to be edited, signed, and shared. pdfFiller supports PDF, Word, PowerPoint, JPEG, PNG and Text formats.
Añada los documentos de la web
Introduzca la URL del documento guardado online para añadirlo a pdfFiller y comience a editar, firmar y compartir. Los documentos compatibles con pdfFiller con los formatos PDF, Word, PowerPoint, y de Texto.
Búsqueda de Documentos rellenables
¡Busque en la biblioteca de pdfFiller con más de 10 Millones de formularios por nombre o descripción
y comience a editar, firmar y compartir los documentos que usted necesite!
Envié documentos directamente en su cuenta pdfFiller
Utilice su dirección de correo electrónico personalizado para agregar documentos a su cuenta en cualquier lugar, en cualquier momento y desde cualquier dispositivo. ¡Registrarse gratis para empezar!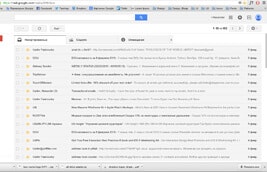 Solicite documentos por correo electrónico de cualquier persona
pdfFiller hace que sea fácil para que cualquier persona pueda proporcionar los documentos que necesita, a solicitud suya.
Registrarse libre para empezar!
Solicite documentos por correo electronico de cualquier persona
El destinatario puede responder a su solicitud por correo electrónico utilizando un documento adjunto. Encuentre su documento en la carpeta Bandeja de entrada (en la página 'MyForms' ) y comenzar la edición, la firma y el compartir.
Conecte pdfFiller a servicios populares con terceros
pdfFiller trabaja con las herramientas que ya utilizas. Ya sea para la importación de documentos o la sincronización de las libretas de direcciones, solamente escoja su aplicación y acceda a su cuenta para empezar.
Xero

Slack

Salesforce

QuickBooks

Próximamente
Explore Other Ways To Do More With Your Documents
Type on PDFs
Click anywhere to start typing on your PDF documents
Erase PDF text
Remove text from PDFs by simply using the erase tool
Use DigiSignature
Type, Draw, Upload or Capture your original signature
Add annotations
Add text boxes, sticky notes, insert pictures and graphics in your documents
Unlimited storage
Use unlimited storage space and keep all your documents in one place
Fax documents
Fax your documents to any US number. Receive your own Fax Number
SendToSign
Have your documents signed by anyone. Protect with Security PIN
Share
Collaborate in the same document with your colleagues
Support
Reach out to support for any problem. Our 24/7/365 support team will reply within thirty minutes. Guaranteed
pdfFiller Works Magic for Every Industry
Insurance
Liability Insurance Forms
Disability Insurance Forms
Real Estate
Lease Agreements
Purchase & Sales Agreements
Tax & Finance
Profit and Loss Statements
IRS Tax Forms
Legal
Civil Actions Forms
Divorce Forms
Human Resources
Non-Disclosure Agreements
New Hire Forms
Medical
Power of Attorney for Health Care
Patient Consent Forms
5 Reasons Why pdfFiller is Better Than DocStoc
The ability to store important documents in the cloud where they can be accessed any time has become a key necessity in document management. The essential distinctive features of a good online data storage service (for example, DocStoc) used by any kind of business or for private purposes are the volume available and its availability on different types of devices - desktop, mobile and tablets. Having compared all tools represented in the category of cloud services or storing important data we can confidently name pdfFiller as the best alternative to all of them. It comes from the following advantageous features our complete document management platform covers:
Online library of over 25 million fillable documents ready for filling out. Any document you open is automatically stored in your pdfFiller account.

Secure storage. If needed you can set up the two-factor authentication to access your account or to certain documents separately. They should save into a folder secured by an addition encryption level. It means that you will need to enter the password sent to the mobile number connected to your account to be able access the document.

Security not limited to storage but characterizing sharing options too. Users who send files for joint filling can also request additional documents to attach upon singing or enable signer authentication, by means of entering the texted password and taking a photo on the webcam.

Unlimited storage. Indeed, pdfFiller, does not limit the customers in how much digital data can be stored in one account.

Immediate syncing. As soon as any edits have been made to a document the latest version will be accessible on any device from which you want to log in. The previous edits are also stored as versions of the same document, which greatly simplifies restoring initial view of a document or cancelling the unwanted edits.