pdfFiller HIPAA compliance
pdfFiller empowers medical professionals around the country by facilitating their compliance with the Health Insurance Portability and
Accountability Act (HIPAA).
Contact Sales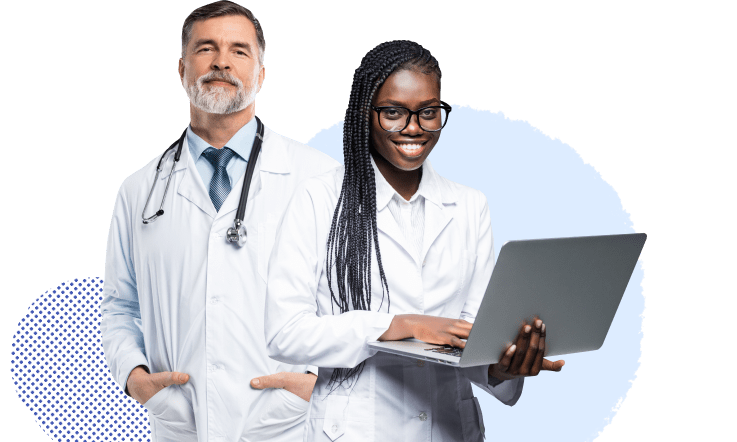 Maintain HIPAA compliance and get an array of security features for your document management
pdfFiller protects the private health information of patients by using policies, procedures, and infrastructure that aims to ensure the security, authenticity, and reliability of electronic
records and signatures.
Tools that help you maintain HIPAA compliance:
Signer authentication
pdfFiller provides a variety
of two-factor
authentication options to help you verify the identity of your signers.
Audit Trail
pdfFiller creates and maintains a detailed document history that displays all document and account activity by user including full names, email and IP addresses, and time stamps.
Encryption
All your documents stored in your account are encrypted with the NSA-developed SHA-256 encryption algorithm which protects data transfers between you and another person, you and a server, and against external access.
HIPAA compliant data storage
pdfFiller stores your documents in US-based Amazon S3 data centers, which set the industry standard for HIPAA compliant secure data storage and protection against security breaches.
Encrypted folders
Safeguard access to documents inside your account with an additional and customizable layer of protection. Use pdfFiller's encrypted folders to create a two-factor authentication layer inside your account. Set an additional password for opening and editing documents in your account.
Tamper-proof controls
pdfFiller employs anti-tampering technologies to ensure that your documents can not be altered once filled out and signed. These technologies include watermarks and signature stamps.
The security of your medical data
is pdfFiller's top priority
Information security
pdfFiller's information security team of experts conducts regular risk management reviews, performance auditing, risk classification, and guidance.
Vulnerability testing
pdfFiller's information security team performs internal vulnerability scanning and retains external subject matter experts to conduct penetration tests. We have developed processes and tools that ensure timely identification and remediation of security vulnerabilities which could impact the product or physical security.
Disaster recovery
pdfFiller maintains standard disaster recovery solutions to recover cloud-based systems, infrastructures, file systems, and databases to restore business critical systems in order to meet business system Recovery Time Objective (RTO).
Access controls
pdfFiller's system of access controls ensures that access granted to each environment is appropriate and authorized. This includes defined processes, clear segregation of duties, appropriate approvals, audit trails, and access reviews.
Incident detection and response
pdfFiller's infosecurity team promptly evaluates and responds to incidents that create suspicion of or indicate unauthorized access to or handling of services and information.
Business Associate Agreement
In order to transmit electronic Protected Health Information (ePHI) using pdfFiller and maintain it with HIPAA compliance, customers should sign a Business Associate Agreement (BAA) with pdfFiller. The BAA mandates a set of security controls and processes, breach protocols, and sets the responsibilities of each party to help maintain the security of ePHI.
Contact sales to sign your BAA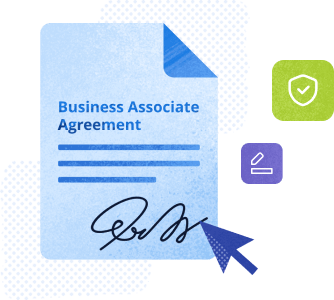 How to stay HIPAA compliant with pdfFiller
Turn on HIPAA related settings in your account
Click your icon in the top right corner, choose My Account, and go to Settings. Choose Authentication and Access Security and turn on the HIPAA compliance slider. Contact our support team to sign a Business Associate Agreement (BAA) with us. That's it, you will now send, collect, and store information according to HIPAA standards.
Note: Features such as Fax, Notarize, and Send via USPS are not available when your HIPAA slider is turned on.
Get dedicated support
Do you need more information on how to manage your document workflows in a HIPAA compliant manner? pdfFiller's support team is ready to help. Contact pdfFiller via live chat and we'll address your privacy and security concerns.
Learn how pdfFiller can benefit your healthcare business