Integrate PDFfiller's DaDaDocs with Salesforce
The best document editing solution for Salesforce
The DaDaDocs Salesforce integration is a complete online editor for typing, editing, erasing, blacking out and annotating text as well as signing documents. Work with Word and PDF files in your Salesforce account, and share documents with your partners making them available to anyone on any mobile device.
Powerful
Turn static documents into dynamic ones by adding smart fillable fields. Get the document filled out, signed and save the collected data as an Excel sheet or import it directly into your CRM as a Salesforce object.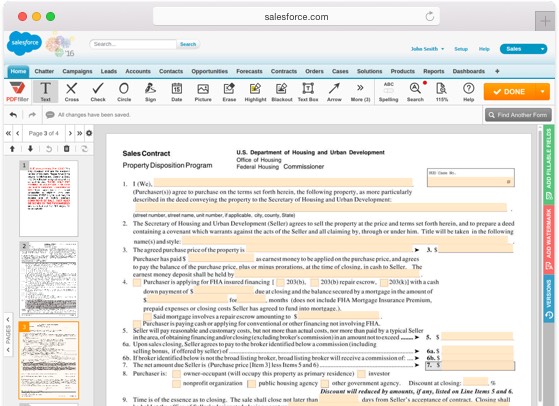 Templates
Save time creating business proposals and contracts containing data pre-filled from Salesforce objects. Easily connect fillable fields in your templates to the required fields in Salesforce and send the pre-filled documents out for signing or make them publicly accessible via a button or a link.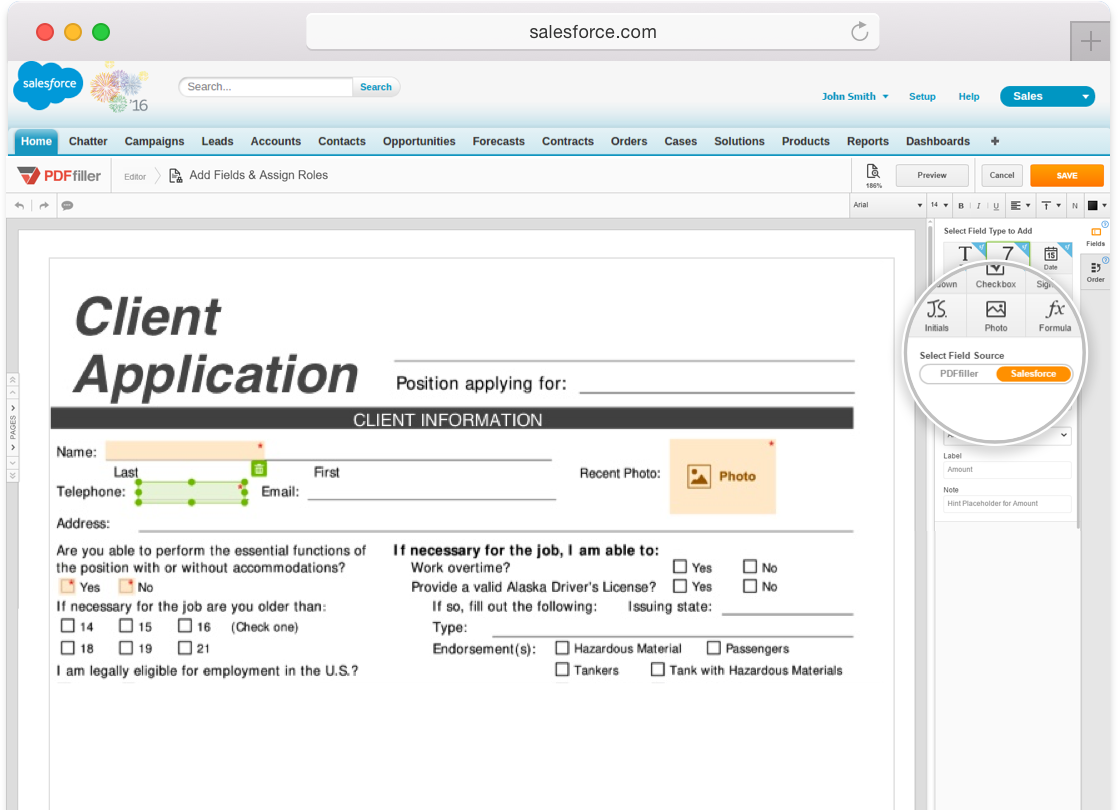 Fast and Intuitive
Complete a contract or proposal, send it out for signing to up to twenty recipients right from your Salesforce account and get the signed copy back in minutes. Close deals quickly with improved data accuracy.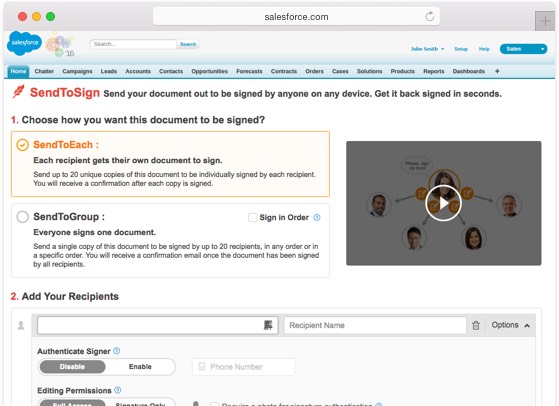 Secure & HIPAA compliant
Ensure the confidentiality of your documents: secure a recipient's access to documents with a four-digit PIN, 2-factor authentication and keep a record of the name and emails of recipients.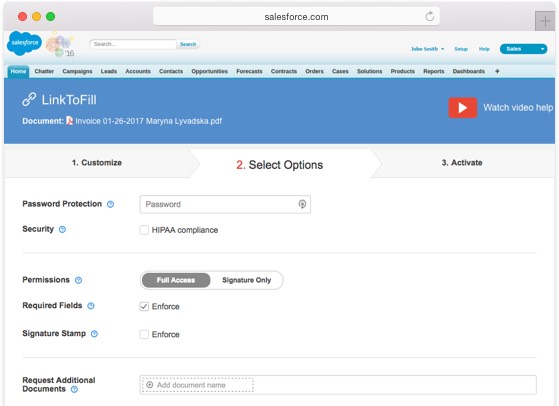 Lightning Experience
Enjoy all the advantages of the new Salesforce Lightning technology. Use all the powerful features of the DaDaDocs editor, form builder and eSign solution with the Lightning Experience.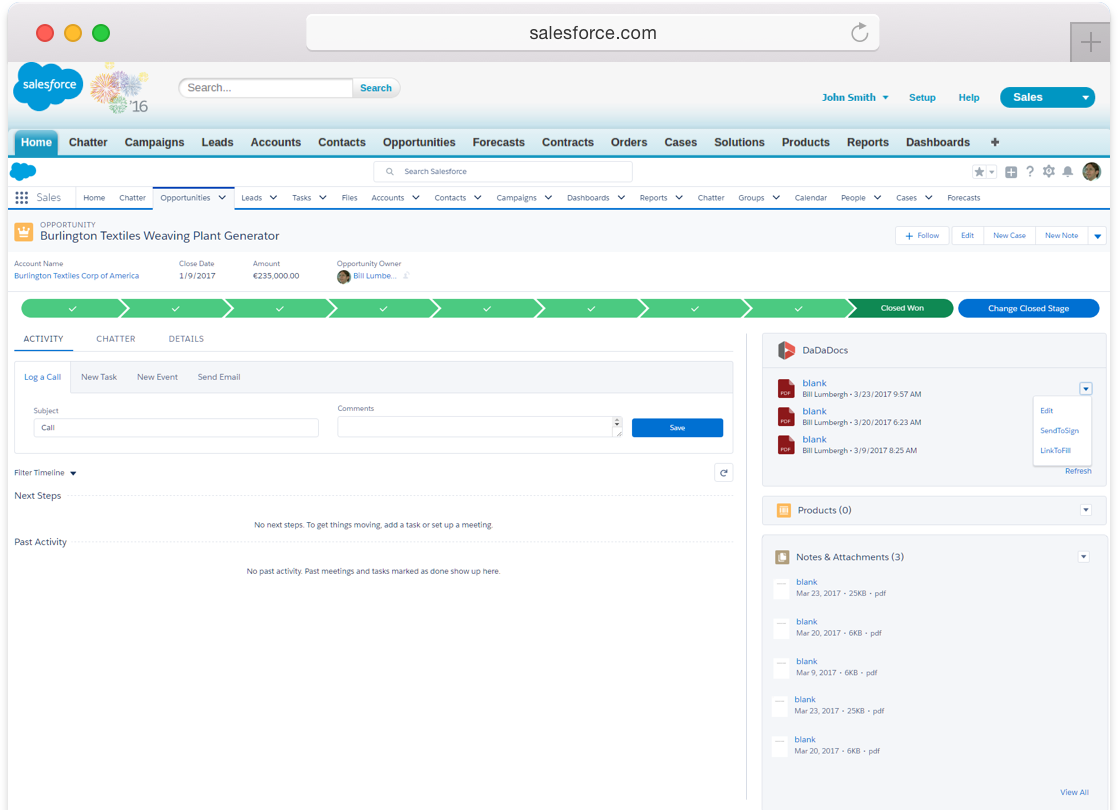 DaDaDocs Fulfills the Needs of Salespeople Better than the Competition
Our document management tools make editing, completion and creating business documents faster and more affordable than ever
Read Our Customer Success Stories
Cloud Based PDF Editor, eSignature Manager & Document Generator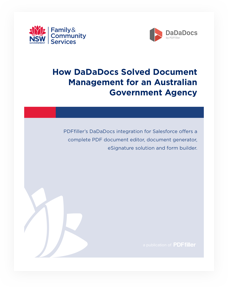 Government Agency Uses DaDaDocs
An Australian government agency uses DaDaDocs for Salesforce to securely redact, edit and sign PDF documents.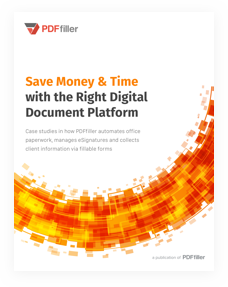 How Businesses Save with Us
Businesses use PDFfiller to collect information, automate paperwork, edit PDF documents and get eSignatures.
Contact Form
Let's start the conversation to see if our solution is right for you. Leave your name, email and phone number so that our manager can contact you for a quick chat.