Integrate PDFfiller's DaDaDocs with Salesforce
All-in-one PDF editor, doc generator, e-signature and form builder
Automate the entire contract lifecycle within your Salesforce account. DaDaDocs allows you to generate documents pre-filled with Salesforce data, edit PDFs online, collect customer information using online fillable forms and automatically create or update Salesforce records with submitted data.
Generate documents and forms
Save time by automatically generating price lists, order forms and proposals pre-filled with Salesforce data. Turn any document stored in Salesforce into a fillable template and merge data from multiple Salesforce objects in a single click.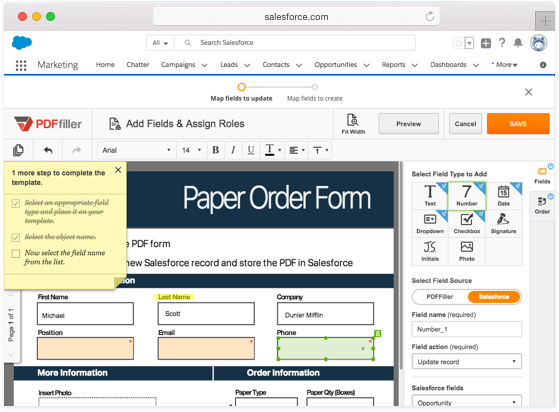 Edit PDFs online
Edit text, images and graphics of any native or image PDF right in Salesforce. Fix typos, highlight important information and blackout confidential details in agreements and contracts. Leave comments for recipients with sticky notes and text boxes.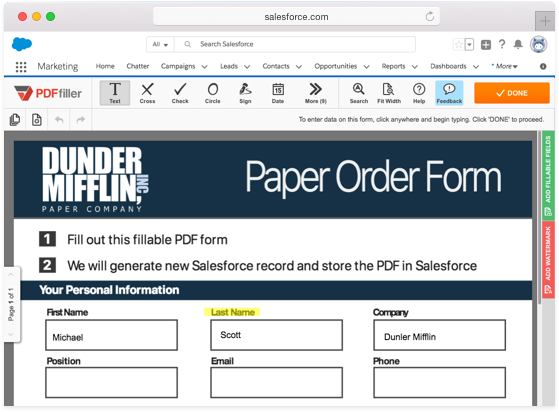 Close deals faster
E-sign contracts and agreements and send them out to be signed and completed by up to 20 business partners in seconds. Password protect access to your documents and make sure only authorized recipients can sign and modify them.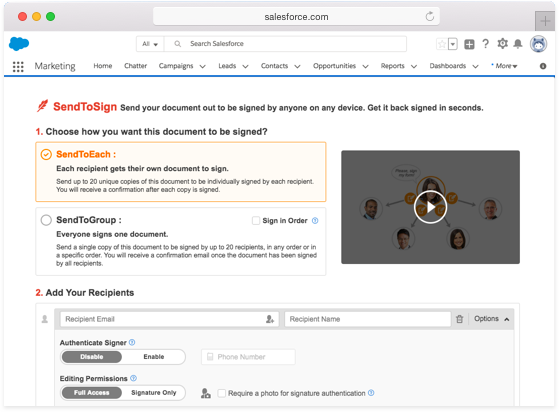 Update and create Salesforce records
Create online fillable applications, order forms and surveys and share them with your customers and vendors. DaDaDocs will use the information submitted to automatically create or update Salesforce records.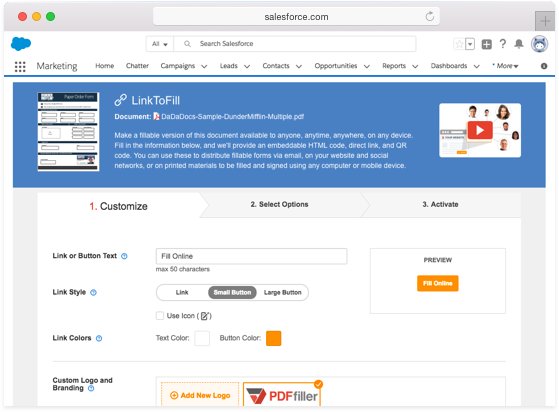 Lightning Experience
Generate documents pre-filled with Salesforce data, edit and e-sign PDFs or turn any document into an online fillable form in the Salesforce Lightning experience. Boost the productivity of your team by accelerating the entire document workflow cycle within your Salesforce account.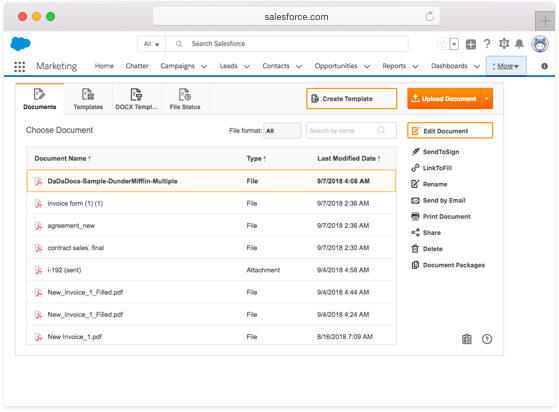 DaDaDocs Fulfills the Needs of Salespeople Better than the Competition
Our document management tools make editing, completion and creating business documents faster and more affordable than ever
Read Our Customer Success Stories
Cloud Based PDF Editor, eSignature Manager & Document Generator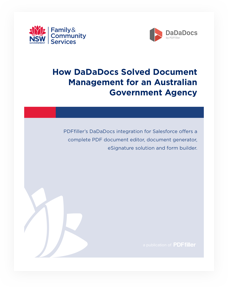 Government Agency Uses DaDaDocs
An Australian government agency uses DaDaDocs for Salesforce to securely redact, edit and sign PDF documents.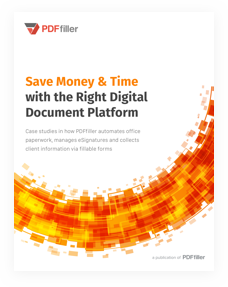 How Businesses Save with Us
Businesses use PDFfiller to collect information, automate paperwork, edit PDF documents and get eSignatures.
Contact Form
Let's start the conversation to see if our solution is right for you. Leave your name, email and phone number so that our manager can contact you for a quick chat.