pdfFiller is not affiliated with IRS
IRS W-9 2014 free printable template
Show details
Hide details
W-9 Form Rev. December 2014 Department of the Treasury Internal Revenue Service Request for Taxpayer Identification Number and Certification Give Form to the requester. See What is FATCA reporting on page 2 for further information. Form 1099-K merchant card and third party network transactions Cat. No. 10231X Form W-9 Rev. 12-2014 Page 2 Note. Do not send to the IRS* Print or type See Specific Instructions on page 2. 1 Name as shown on your income tax return. Name is required on this line do...
Get, Create, Make and Sign
Get Form

eSign

Fax

Email

Add Annotation

Share
How to fill out form w 9 2014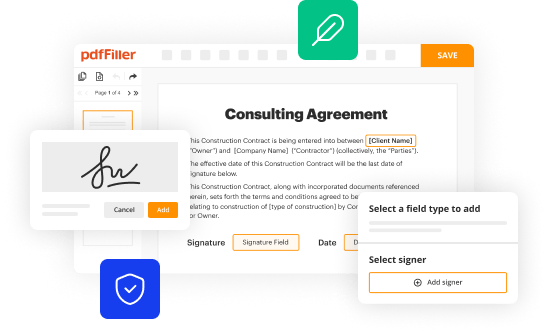 How to fill out form w 9 2014?
01
Begin by providing your name and business name (if applicable) in the designated spaces on the form.
02
Enter your business entity type, such as sole proprietorship, partnership, or corporation.
03
If your business is exempt from backup withholding, check the appropriate box. Otherwise, leave it blank.
04
Indicate your mailing address, including the street, city, state, and ZIP code.
05
Enter your U.S. taxpayer identification number, which can be your Social Security Number or Employer Identification Number.
06
Include any requested information regarding exemptions, such as being exempt from FATCA reporting or claiming tax treaty benefits.
07
Sign and date the form to certify the accuracy of the provided information.
08
Submit the completed form to the requester or appropriate entity.
Who needs form w 9 2014?
01
Individuals or businesses who are receiving certain types of income and need to provide their taxpayer identification number (TIN) to the payer.
02
Businesses, including partnerships and corporations, that are required to report income paid to an individual or another business.
03
Independent contractors or freelancers who receive income from clients or customers.
Note: It is important to consult with a tax professional or refer to the IRS guidelines to ensure accurate completion of form W-9 2014 and determine if it is necessary for your specific situation.
This is how it works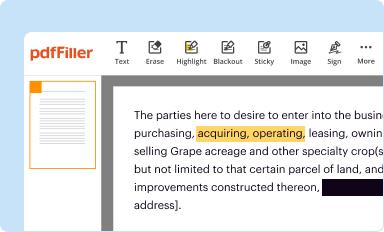 Edit your form w 9 2014 form online
Type text, complete fillable fields, insert images, highlight or blackout data for discretion, add comments, and more.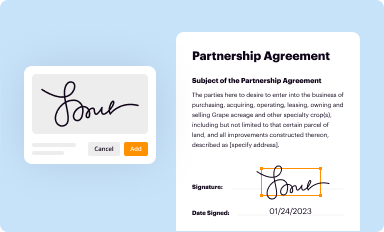 Add your legally-binding signature
Draw or type your signature, upload a signature image, or capture it with your digital camera.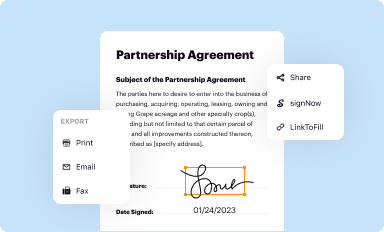 Share your form instantly
Email, fax, or share your form w 9 2014 form via URL. You can also download, print, or export forms to your preferred cloud storage service.
Editing form w 9 2014 online
Follow the guidelines below to benefit from a competent PDF editor:
1
Sign into your account. In case you're new, it's time to start your free trial.
2
Simply add a document. Select Add New from your Dashboard and import a file into the system by uploading it from your device or importing it via the cloud, online, or internal mail. Then click Begin editing.
3
Edit form w 9 2014. Rearrange and rotate pages, insert new and alter existing texts, add new objects, and take advantage of other helpful tools. Click Done to apply changes and return to your Dashboard. Go to the Documents tab to access merging, splitting, locking, or unlocking functions.
4
Get your file. Select the name of your file in the docs list and choose your preferred exporting method. You can download it as a PDF, save it in another format, send it by email, or transfer it to the cloud.
pdfFiller makes working with documents easier than you could ever imagine. Create an account to find out for yourself how it works!
People Also Ask about form w 9 2014
Can you download a w9 form?
What is the difference between a 1099 and a W9?
Do I have to claim a W9 on my taxes?
What is the w9 form used for?
Can you print out a W9 form?
Is there an electronic W9 form?
Not the form you were looking for?
What is the W-9 Tax Form?
Tax season brings many challenges and headaches each year. The stress comes to an end on April 15th, but until then, we have to complete our tax forms, calculate taxes and fill in financial declarations. No matter how much money you've made during the year, you still have to inform the IRS of your income.
Working as an independent contractor, freelancer or sole proprietor has lots of benefits. Imagine that you don't have to go to work every day. You can plan your day as you wish. But still you must fill out tax return forms. If you've received money from another sole proprietor or company, you'll definitely receive IRS form W-9 to complete. This form is a Request for Taxpayer Identification Number (TIN). It is sent by the HR managers of large companies or individuals to their employees who received payments for services provided.
W-9 form is not sent to the IRS. The information in the form is essential for filling out other IRS tax forms, such as Form 1099 and Form 1099-MISC. While completing these returns, the preparer needs to know your Taxpayer Identification Number.  
Form W-9 also serves to certify that your income taxes are exempt from backup withholding. If you complete the request accurately and fully, you can count on an exemption.
Now you know what W-9 is all about, and it's time to start filling it out.
How to Fill out a W-9 Form?
W-9 form is a one-page form, and it won't take you much time to complete it. With filler's powerful editing tools you can do it completely online and skip the time-consuming scanning process. You don't even have to download the form to your computer or mobile device: Form W-9 can be easily found in the filler's library of fillable forms.
Use our search engine to find an editable copy of the request. The document opens in the filler editor. The fillable fields will guide you through the PDF making it even faster to complete.
The Request for a TIN has three parts that you have to fill out.
The first part asks for your personal information such as name, business name and mailing address. Here you should also check the appropriate federal tax classification and type in the name and address of the requester.
In the second part of the form you have to provide your Social Security Number or Employer Identification Number.
The third part is a certification. Here you can add your legally binding signature and automatically date the request using filler's tools.
Before submitting the form we recommend following these security measures: Make sure you know the requester and double-check the information you provided in the request.
The IRS form w9 is used to confirm a person's name address and taxpayer identification number for employment or other income generating purposes form w9 is one of the most straightforward IRS forms to complete still that doesn't mean you should be any less careful when handling form w9 than you would when handling other tax and financial documents use only secure channels to fill out and send your w9 you can either get your copy from the IRS website or go to pdffiller.com and get the newest sample of form w9 that you can fill out sign and submit online start filling out your w9 by entering your full name enter your business name or disregarded entity name if different from the name you entered above specify your business entity type according to the federal tax classification if you're exempt from backup withholding enter the exemption code that applies to you generally individuals including sole proprietors are not exempt from backup withholding indicate your business address or home address if you don't have one the only requirement here is that your address should match the one you will later use on your tax return to the next part provide your business's tax identification number this may be either your individual social security number if you're a sole proprietorship or your employer identification number if you're another type of business once all the fields are completed and checked off sign and date your w9 directly in the PDF filler editor save the document to your device or securely share it with your recipient via email fax USPS or SMS.
FAQ
What is form w 9?

Form W-9 is an IRS form used by businesses and individuals to provide their correct taxpayer identification number (TIN) to the payer of the income. It is used to report payments made to individuals and businesses for services, rent, interest, dividends, and other types of income.

Who is required to file form w 9?

Form W-9 is used by U.S. taxpayers who are required to provide their Taxpayer Identification Number (TIN) to another party in order to receive payment. This form is usually used by individuals who are self-employed or work as independent contractors.

What information must be reported on form w 9?

Form W-9 is a U.S. tax form used to request the taxpayer identification number (TIN) of a U.S. person or entity. The information required to be reported on Form W-9 includes the name of the taxpayer, the taxpayer's address, and the taxpayer's TIN.

What is the penalty for the late filing of form w 9?

The penalty for the late filing of Form W-9 is a $50 fine for each instance of late filing (up to a maximum of $538,500 per year). Note that this penalty may be waived by the IRS in certain cases.

How to fill out form w 9?

To fill out Form W-9, which is a tax form used to provide your taxpayer identification number (TIN) to a requesting party, follow these steps: 1. Download the official Form W-9 from the IRS website or obtain a physical copy. 2. Provide your name: Write your legal name on the "Name" line as it appears on your tax returns. 3. Business name (if applicable): If you operate a business under a separate name, enter that on the "Business name" line. 4. Exemptions (if applicable): Tick the appropriate box if you are exempt from backup withholding or subject to FATCA reporting. 5. Address: Fill in your address, including the street, city, state, and ZIP code, in the respective fields. 6. Taxpayer identification number (TIN): Enter your Social Security Number (SSN) or Employer Identification Number (EIN) in the "Social security number (SSN) or Employer identification number (EIN)" box. 7. Account numbers (if applicable): If you are providing your TIN for a specific account, such as a bank account, write the account number(s) in the "Account numbers(s)" box. 8. Signature and date: Sign and date the form in the appropriate fields. 9. Certification: Read the certification statement and ensure that you meet the requirements. If you do, check the box. Remember to provide accurate and truthful information on your Form W-9.

What is the purpose of form w 9?

The purpose of Form W-9 is to provide the requester with the taxpayer identification number (TIN) of an individual or entity. It is used by businesses and individuals who need to request the TIN from others, such as a client or vendor, for various reporting purposes, including: 1. Issuing Form 1099: If a business pays an individual or entity $600 or more in a calendar year for services rendered, rents, royalties, or certain other types of income, they are required to report this information on Form 1099. To do so, they need the TIN of the recipient, which is provided through the completed Form W-9. 2. Backup Withholding: If a business makes certain payments to an individual or entity that has not supplied their TIN, they may be required to withhold a percentage of these payments as backup withholding. By obtaining a Form W-9, the requester can ensure that they have the necessary information to comply with backup withholding requirements. 3. Verification of TIN: Form W-9 also allows the requester to verify the accuracy of the TIN provided by the individual or entity. This helps prevent errors or fraudulent activities related to identifying taxpayer information. In summary, Form W-9 serves as a means for requesters to collect the TIN necessary for various reporting and compliance purposes.

When is the deadline to file form w 9 in 2023?

The deadline to file Form W-9 in 2023 is typically January 31st. However, it is crucial to note that tax deadlines may be subject to change or extensions by the Internal Revenue Service (IRS). Therefore, it is advisable to check with the IRS or consult a tax professional to get the most accurate and up-to-date information regarding the deadline for filing Form W-9 in 2023.

How can I modify form w 9 2014 without leaving Google Drive?

Using pdfFiller with Google Docs allows you to create, amend, and sign documents straight from your Google Drive. The add-on turns your form w 9 2014 into a dynamic fillable form that you can manage and eSign from anywhere.

How can I send form w 9 2014 for eSignature?

When you're ready to share your form w 9 2014, you can swiftly email it to others and receive the eSigned document back. You may send your PDF through email, fax, text message, or USPS mail, or you can notarize it online. All of this may be done without ever leaving your account.

How do I complete form w 9 2014 on an iOS device?

In order to fill out documents on your iOS device, install the pdfFiller app. Create an account or log in to an existing one if you have a subscription to the service. Once the registration process is complete, upload your form w 9 2014. You now can take advantage of pdfFiller's advanced functionalities: adding fillable fields and eSigning documents, and accessing them from any device, wherever you are.