Who?
Brian Lehrhoff EA is a thriving one-man organization devoted to helping clients with their taxes, audits, collections and appeals. Brian Lehrhoff is an Enrolled Agent who serves his 250 clients personally, helping businesses and individuals with tax and accounting services including tax planning and tax return preparation, auditing and bookkeeping.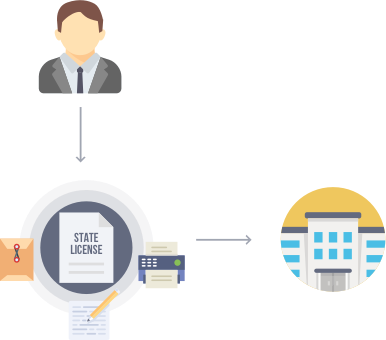 Brian's accounting practice routinely engages in detailed financial discussions and planning with customers. For this, they need to collate and analyze customers' bank records comprehensively. This information is extensive and comes in "several different formats and source bank documents that needed to be extracted and converted."
Brian tried entering the information manually, but "if a customer gives me a year's worth of bank statements or credit card statements, it's time intensive to manually key the data," he said.
Brian processes hundreds of pages of bank documents every year using PDFfiller. But even with this data load, the process is quick and simple: The customer sends PDFs of his bank documents attached to an email. Brian saves the attachments and allows PDFfiller's sophisticated data processing tool to extract the information. The exported data is then inputted directly into Quickbooks tax software.
With PDFfiller, Brian can be confident that the data extracted from his customers' bank statements with PDFfiller and inputted into his spreadsheets and tax software is sound.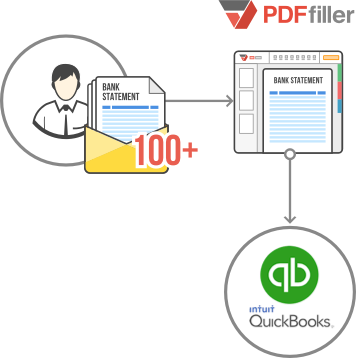 The Benefits of Using PDFfiller
Cost Savings
With PDFfiller, "extracting a month's worth of data takes minutes" and that means that Brian saves many hours over the course of a month.
Ease of Use
PDFfiller is a complete online document management solution, meaning your documents are available anywhere, at any time, and on any internet-connected device. Its simple user interface means that other powerful features like Send to Sign and Link to Fill are accessible and convenient.
Security
With PDFfiller, your data is protected on Amazon's state-of-the-art, ultra-secure S3 servers. You can also save private documents in an encrypted folder with two-factor authentication on your PDFfiller account.
"It saves me from expending time — extracting the data is only half the job. The other half is importing, balancing and checking and organizing. PDFFiller made the extraction and cleaning process faster and easier than other solutions."