Welcome to the fillable PDF form library
Choose from 40 million fillable PDF forms in the pdfFiller online library. Fill out a fillable form, customize it to your needs, and send it to your customers and clients.
Search Results for in pdfFiller search engine

Browse the US Legal forms library
Find the legal form or form package for your business or personal needs among 85 thousand state-specific online forms.
Top 100 fillable PDF forms
Save time looking for the PDF form you need. Get quick access to the most popular forms on any desktop or mobile device.
Browse Top 100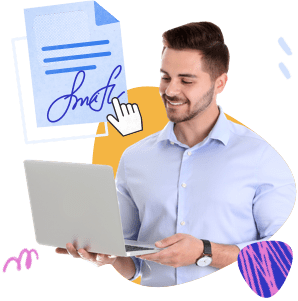 How to Find the PDF Fillable Forms with pdfFiller
1
Describe the form you're searching for in the box above
Find government employee benefits forms or federal benefits application forms.
Data encryption in transit and at rest & routed through third-party servers.
Search for child benefits applications or parent dependent benefits applications.
2
Once you've found the form, click the orange «Fill Online» button
pdfFiller allows you to type on any form you find.
You can also sign any form with a signature font or a real signature.
You can rearrange the document, choose pages you want & delete the ones you don't.
3
When done, you can download, email, print or fax the filled out form
If you like our service, don't forget to share with your friends: