pdfFiller is not affiliated with IRS
IRS W-9 1993 free printable template
Show details
Hide details
W-9 Form Request for Taxpayer Identification Number and Certification (Rev. January 1993) Department of the Treasury Internal Revenue Service Give this form to the requester. Do NOT send to IRS. Please
Get, Create, Make and Sign
Get Form

eSign

Fax

Email

Add Annotation

Share
How to fill out 1993 form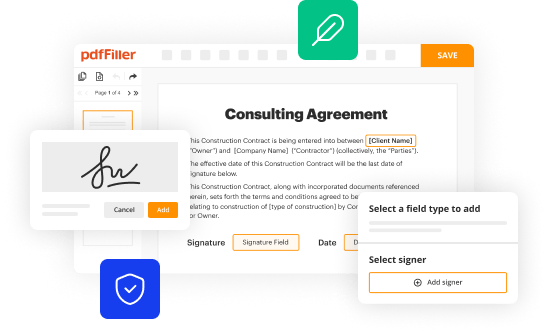 01
To fill out the 1993 form, you will first need to gather all the necessary information. This may include personal details such as your name, address, and social security number, as well as any relevant financial information.
02
Once you have all the required information, carefully read the instructions provided with the form. These instructions will guide you through each section of the form and explain what information needs to be provided.
03
Start filling out the form by entering your personal information in the designated spaces. Make sure to double-check the accuracy of the information entered to avoid any errors.
04
Proceed to the next sections of the form, providing the requested financial details. This may include income, deductions, and credits. Be thorough and accurate while entering this information to ensure the form is completed correctly.
05
If there are any additional sections or schedules that need to be attached to the form, make sure you complete them accurately and attach them as instructed.
06
Once you have filled out all the required sections of the 1993 form, review it carefully to ensure there are no mistakes or missing information. It is essential to be as accurate as possible to avoid any delays or issues with your submission.
Who needs the 1993 form?
01
Individuals who have specific tax requirements related to the year 1993 may need to fill out the 1993 form. This form could apply to certain exemptions, deductions, credits, or other tax-related matters specific to that year.
02
Entities such as businesses or organizations that operated during the year 1993 and need to report their financial information for tax purposes may also need to use the 1993 form.
03
It is important to consult with a tax professional or refer to the instructions provided with the form to determine if you specifically need to fill out the 1993 form based on your unique tax situation.
This is how it works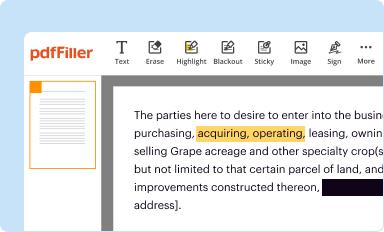 Edit your 1993 form form online
Type text, complete fillable fields, insert images, highlight or blackout data for discretion, add comments, and more.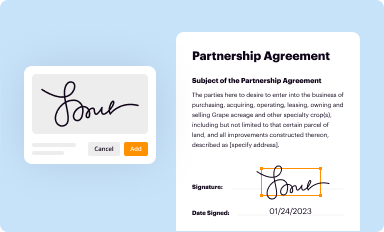 Add your legally-binding signature
Draw or type your signature, upload a signature image, or capture it with your digital camera.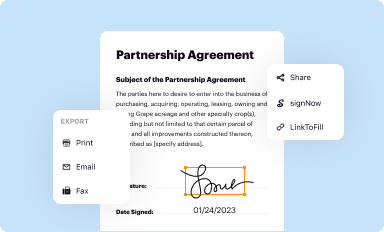 Share your form instantly
Email, fax, or share your 1993 form form via URL. You can also download, print, or export forms to your preferred cloud storage service.
Editing 1993 form online
In order to make advantage of the professional PDF editor, follow these steps:
1
Register the account. Begin by clicking Start Free Trial and create a profile if you are a new user.
2
Prepare a file. Use the Add New button. Then upload your file to the system from your device, importing it from internal mail, the cloud, or by adding its URL.
3
Edit 1993 form. Add and replace text, insert new objects, rearrange pages, add watermarks and page numbers, and more. Click Done when you are finished editing and go to the Documents tab to merge, split, lock or unlock the file.
4
Get your file. Select your file from the documents list and pick your export method. You may save it as a PDF, email it, or upload it to the cloud.
pdfFiller makes dealing with documents a breeze. Create an account to find out!
People Also Ask about 1993 form
Is there an IRS form for gifting money?
When must a form 706 be filed?
What is the IRS rule for gifting money to family members?
Do I have to report gift money to IRS?
How does the IRS know if I give a gift?
Not the form you were looking for?
All You Need to Know About Form W-9
Being self-employed in the U.S. has its drawbacks and benefits. On one hand, you're able to choose your own working schedule and take back control over your free time. Still, this doesn't mean you don't have any obligations. Reporting your earnings and submitting all the necessary tax documents is now your sole responsibility. That's why it's important to keep your paperwork organized while being aware of the tax rules and deadlines imposed by the IRS.
How to fill out Your W-9 Online?
Enter w9.pdffiller.com in your web browser's address bar.
Click the orange Fill Online button to proceed or click the form preview on the right side of your screen.
Open the fillable template.
Go through the instructions section if you have any questions.
Start filling out your form line by line.
Carefully check the data you've entered.
Fill in the date field and sign your document using the Signature Wizard.
Click Done to save changes.
Choose what you want to do next with your W-9, i.e. send it via Email, Fax, SMS, USPS, print it out or share it with a direct link in one click.
What is IRS Form W-9?
The W-9 is a single-page IRS tax document also known as the Request for Taxpayer Identification Number and Certification. Along with other information returns required by the IRS, Form W-9 is one of the most frequently used tax reporting documents in the United States. Although the form itself doesn't have to be sent to the IRS, it contains important information which regulates the relationship between employers and employees. Let's take a closer look at Form W-9 and find out more about its peculiarities.
What is the Purpose of Form W-9?
Typically, a W-9 is used when a company or business receive services from a freelance contractor. That's why every employer in the U.S. has to provide a Form W-9 to each self-employed worker i.e. independent contractor, LLC contractor, vendor, freelancer or invited consultant they hire. The contractor, in return, has to fill out and submit the W-9 and send it back to the employer who is obliged to keep the form for several years. Technically speaking, the W-9 serves as confirmation that a newly hired contractor is responsible for paying his or her own income tax and for covering Medicare and Social Security.
As mentioned above, the form doesn't have to be sent to the Internal Revenue Service. Instead, it is sent to your employer or the human resources department of the company you work for. The information provided on the W-9 is used by employers to fill out another tax document known as the Form 1099. Subsequently, it enables the IRS to match independent contractors' earnings with their annual income tax using the W-9.
The form contains all the necessary details about a self-employed person, i.e. his or her name, business name (if applicable), address, social security number (or employer identification number) followed by a signature and the date the document was completed. By signing the completed Form W-9 you certify that all the identifying information provided on the form is correct and that you're exempt from backup withholding.
W-9's usually are updated once a year. However, in some cases, an unscheduled form review may also take place at the behest of the employer. For instance, your W-9 may be reviewed when your contact information (i.e. name, business name, address) or tax ID number changes and has to be updated.
Find more information about completing a W-9 on Window.
Who Needs to Fill Out a W-9?
Usually, one is considered a candidate for a W-9 if he or she was hired by a company or business to work on a freelance basis or short-term project. Another condition is that in order to fall under the "W-9 category", your yearly income should exceed $600. Also, in some cases, a business or individual may ask you to fill out the W-9 to report estate transactions, debt cancellations, mortgage interest payments or acquisition of secured property
If you provide professional services to more than one company or business, you may have to fill out several forms. It's also important to check your status with the company or employer you're working for and make sure you're classified as a freelancer, not a full-time employee. Otherwise, the company may unexpectedly send you a W-4 instead of a W-9.
When am I exempt from Filling Out a W-9?
Freelance workers should be aware of cases when filling out a W-9 is not a good idea. For instance, you might receive a W-9 from an unexpected source, and it's important to know what to do in this situation. First, you have to ensure that an individual or business asking you to complete a W-9 has an appropriate reason for this.
It's a well-known fact that some monetary institutions (i.e. banks) use the W-9 each time they want to report dividends at the end of the year. The problem here is that, most likely, the financial institution already knows your tax ID number which means that completing and submitting Form W-9 in your case is totally useless.
A Step-by-Step Guide on How to Complete Your Form W-9 Online
In most cases, a business or financial institution provides you with a blank Form W-9 that you need to fill out before cooperation is established. The blank W-9 is available for download at the IRS website. Finally, there's a convenient and simple way to fill out a fillable Form W-9 sample online via filler.
Completing the form online is a straightforward procedure. The detailed instructions about how to correctly fill out your W-9 are available on pages 2-6 of the form. The video below features step-by-step instructions on how to effortlessly process your W-9:
The IRS form w9 is used to confirm a person's name address and taxpayer identification number for employment or other income generating purposes form w9 is one of the most straightforward IRS forms to complete still that doesn't mean you should be any less careful when handling form w9 than you would when handling other tax and financial documents use only secure channels to fill out and send your w9 you can either get your copy from the IRS website or go to pdffiller.com and get the newest sample of form w9 that you can fill out sign and submit online start filling out your w9 by entering your full name enter your business name or disregarded entity name if different from the name you entered above specify your business entity type according to the federal tax classification if you're exempt from backup withholding enter the exemption code that applies to you generally individuals including sole proprietors are not exempt from backup withholding indicate your business address or home address if you don't have one the only requirement here is that your address should match the one you will later use on your tax return to the next part provide your business's tax identification number this may be either your individual social security number if you're a sole proprietorship or your employer identification number if you're another type of business once all the fields are completed and checked off sign and date your w9 directly in the PDF filler editor save the document to your device or securely share it with your recipient via email fax USPS or SMS.
FAQ
What is form?

Form refers to the structure, layout, or arrangement of something, particularly in regards to its visual appearance or physical construction. It is often used to describe the external shape or configuration of an object or the layout and design of a document, artwork, or website. In the context of technology or computing, form can also refer to a data entry field or a user interface element used for inputting or submitting information.

Who is required to file form?

Form filing requirements vary depending on the specific form and the individual or entity in question. However, some common examples of individuals or entities that may be required to file forms include: 1. Individuals: Individuals may be required to file various forms, such as income tax returns (Form 1040), estimated tax payments (Form 1040-ES), or the Free Application for Federal Student Aid (FAFSA). 2. Businesses: Businesses may need to file different forms based on their structure and activities. For example, corporations typically file annual income tax returns (Form 1120 or 1120S), partnerships file partnership returns (Form 1065), and sole proprietors file Schedule C with their individual income tax returns. 3. Nonprofit organizations: Nonprofit organizations are generally required to file annual information returns (Form 990) with the Internal Revenue Service (IRS) to maintain their tax-exempt status. 4. Employers: Employers must file employment tax forms, such as Form 941 (Employer's Quarterly Federal Tax Return) and Form W-2 (Wage and Tax Statement), to report wages, withholding, and employment taxes. It is essential to consult specific IRS guidelines, state regulations, or other applicable authorities to determine the precise filing requirements.

How to fill out form?

Filling out a form usually involves the following steps: 1. Read the instructions: Carefully go through the instructions provided with the form. Understand the purpose of the form and any specific requirements or guidelines mentioned. 2. Gather necessary information: Collect all the information and documents you will need to complete the form. This may include personal details, addresses, identification numbers, proof of income, or any other relevant information. 3. Start with basic information: Begin filling out the form by providing the basic details, such as your name, address, email, and phone number. Ensure accuracy and double-check for any spelling mistakes. 4. Follow the form's structure: Forms are typically divided into various sections or fields. Proceed section by section, filling in the requested information as you go along. 5. Answer all required questions: Pay attention to any mandatory fields marked with asterisks or specific instructions to ensure no essential information is left out. Failure to complete required sections may result in the form being rejected. 6. Be clear and concise: Write or type your answers clearly and legibly. If you are required to provide written responses, be concise and to the point, while still providing all necessary information. 7. Review and proofread: Review the completed form thoroughly before submission. Check for errors, missing information, or inconsistencies. Ensure all attached documents are correctly labeled or cross-referenced if needed. 8. Seek assistance if necessary: If you encounter any difficulties, need clarification, or are unsure how to fill out a specific section, don't hesitate to seek assistance. Reach out to the form provider, consult an expert, or ask a knowledgeable person for help. 9. Make copies: Before submitting the form, make copies for your records. Keeping a copy helps in case any issues arise later or if you need to refer back to the information provided. 10. Submit the form: Once you are satisfied with the completed form, follow the submission guidelines. This might involve mailing it, submitting it online through a website, or submitting it physically at a designated location.

What is the purpose of form?

The purpose of a form is to collect information or data from individuals in a structured and organized manner. Forms are used in various contexts, such as surveys, applications, registrations, feedback collection, and data entry. They allow for the systematic collection of specific data points or responses and make it easier for individuals or organizations to process and analyze the information provided. Forms can be physical or electronic, and they help streamline data collection, improve accuracy, and establish a standardized approach for gathering information.

What information must be reported on form?

The specific information that must be reported on a form can vary depending on the purpose and nature of the form. However, some common elements that are often required to be reported on forms include: 1. Personal information: This typically includes details like name, address, date of birth, social security number (or equivalent), contact information, and any other identifying information. 2. Financial information: Many forms require reporting of financial details such as income, assets, liabilities, and expenses. 3. Employment information: Forms may ask for details about current and past employment, including job titles, dates of employment, employers' names and addresses, and salary history. 4. Legal information: Some forms may require reporting of legal information, such as previous criminal records, citations, or legal disputes. 5. Medical information: Certain forms, particularly those related to healthcare or insurance, may ask for medical history, health conditions, prescription medications, and other related information. 6. Educational information: When relevant, forms may ask for details about education history, degrees, certifications, and institutions attended. 7. Consent and signatures: Forms often require the individual's consent to provide and use their information. They may also require a signature or electronic acknowledgement to validate the information provided. It's important to note that the specific information required on a form can vary greatly depending on its purpose, whether it is a legally binding document, and the applicable regulations or requirements of the governing authority or organization.

What is the penalty for the late filing of form?

The penalty for late filing of a form can vary depending on the specific form and the jurisdiction in which it is being filed. In general, penalties can range from fines and interest charges to late filing fees. It is best to consult the specific instructions or guidelines provided with the form or reach out to the relevant authority or agency for accurate and up-to-date information on the penalties associated with late filing.

How can I modify 1993 form without leaving Google Drive?

You can quickly improve your document management and form preparation by integrating pdfFiller with Google Docs so that you can create, edit and sign documents directly from your Google Drive. The add-on enables you to transform your 1993 form into a dynamic fillable form that you can manage and eSign from any internet-connected device.

How do I execute 1993 form online?

pdfFiller has made it simple to fill out and eSign 1993 form. The application has capabilities that allow you to modify and rearrange PDF content, add fillable fields, and eSign the document. Begin a free trial to discover all of the features of pdfFiller, the best document editing solution.

How do I fill out the 1993 form form on my smartphone?

Use the pdfFiller mobile app to fill out and sign 1993 form. Visit our website (https://edit-pdf-ios-android.pdffiller.com/) to learn more about our mobile applications, their features, and how to get started.