Get the free union bank mobile number change form pdf
Description of union bank mobile number change form pdf
........... APPLICATION-CUM-AGREEMENT FORM United Bank of India Telecasting Services THE BRANCH MANAGER UNITED BANK OF INDIA ...........................................BRANCH Dear Sir I/We request
Fill & Sign Online, Print, Email, Fax, or Download
Get, Create, Make and Sign union bank mobile number change application
Get Form

eSign

Fax

Email

Add Annotation

Share
Union Bank Mobile Number Change Form is not the form you're looking for? Search for another form here.
Fill union bank mobile number update form: Try Risk Free
Comments and Help with ubi mobile number change form
TYPE OF APPLICATION TYPE OF APPLICATION BRANCH MEMBER APPLICATION FORM BRANCH MEMBER APPLICATION FORM APPROVAL 1(Application) BRANCH MEMBER APPLICATION FORM APPROVAL 2(Application) 3. Please sign the application to acknowledge acceptance of the agreement for the change of mobile number of the branch member to our bank. If you were previously a branch member of United Bank before 31 July 2008 and have submitted an application for transfer of mobile number, please refer to the form for filling up the application for change of mobile number and submit the new application from page 3 onwards. If you are transferring your mobile number from another banking institutions, and it would be important to change mobile numbers with us please apply for this change separately. Please select one of the following as the correct option for submitting and completing the application : (i) "Transfer to United Bank" (ii) "Resignation and transfer" (iii) "Transfer of bank account" (iv) "Add money" (v) "Pay Bill" (vii) "Change of mobile number" (e.g. If you have previously submitted an application for transfer of mobile number, please refer to the previous page of the branch manager of the financial institution. Please complete the "ADD" form on the previous page as per the steps specified above under "add new application" section. If you do not need to change your mobile number while still holding a current account with another bank, please refer to step 12, in case you want to transfer out of all our branches.
Preview of sample union bank of india mobile number change application in hindi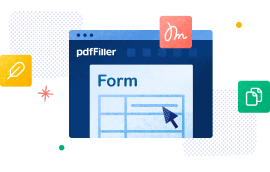 Сomplete the union bank mobile number for free