Erase Text in a PDF Online in Bpm'online
The best document editing solution for bpm'online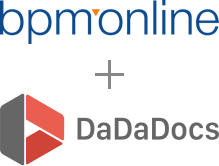 The DaDaDocs integration with bpm'online is a complete online editor, form builder and eSignature solution. Now you can easily turn documents stored in your bpm'online account into interactive fillable forms available on any device and pre-fill them with bpm'online data. Share fillable documents with customers and partners in seconds via a button, link or QR code.
Erase Text in PDFs Online
Have you ever needed to erase text in documents stored in your Bpm'online account?
Sometimes we make errors when filling out business documents in Bpm'online account. It can be very disappointing because you may not be permitted to use white­out to correct your mistakes, or you may not want to leave them with unsightly corrections.
In the past, you probably had to print the document and fill it out again. Then, you would either scan it or send a hard copy to wherever it needed to go. Besides needing a printer and a scanner, the process probably took you far too much time to complete.
Now there is a far easier way to erase text in PDF and Word documents. You can simply use DaDaDocs's editor to erase in your Bpm'online attachment.
To get started, click Documents on the left sidebar. On the screen that opens next select the type of documents you want to edit.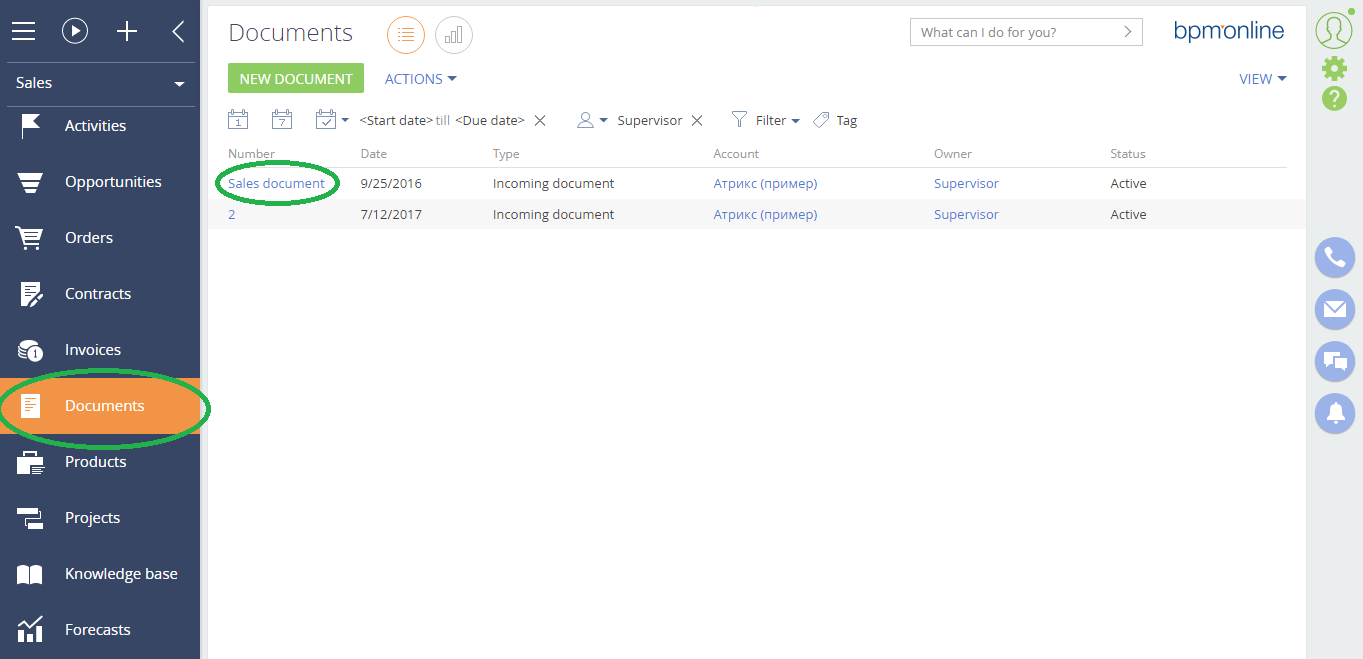 Choose Attachments and Notes and click Use DaDaDocs. Select the document you need to edit from the list and click on it. To use DaDaDocs editor click the Edit Document button.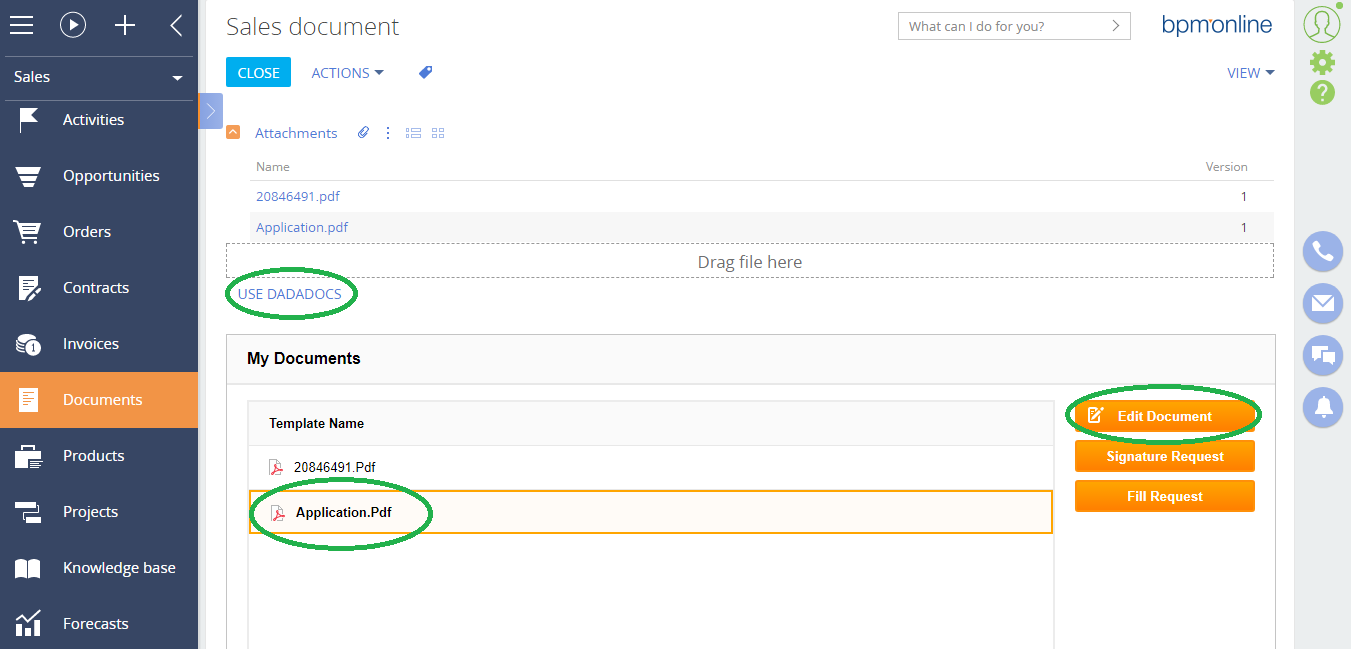 Click the Erase button in the Tools tab to get a content eraser. Select the content that you want to white out by clicking and dragging the cursor. Release the cursor when you have finished erasing text or images. You can use the eyedropper to match any color in the document, and the slider to resize the eraser.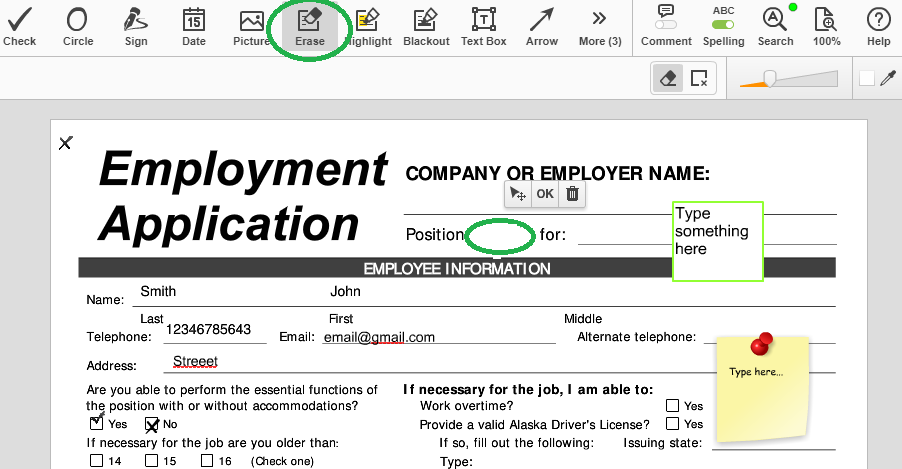 When you have finished editing, click the Done button in the top right corner and save your document back to your Bpm'online account. You can find the document in Attachments and Notes.
Application Features
PDF Editor
Type and blackout text
Add images
Draw tables and arrows
Add comments and sticky notes
Form Builder
Turn any document into a fillable form
Use checkboxes, dropdown menus, date and signature fields
Define the filling order and add tutorial videos
Generate templates pre-filled with bpm'online data
eSign & Workflows
eSign documents on-the-go with any mobile device
Collect legally binding signatures
Collaborate on a single document with your partners and colleagues
Contact Form
Let's start the conversation to see if our solution is right for you. Leave your name, email and phone number so that our manager can contact you for a quick chat.