Type Text in PDF Documents in Egnyte
The best document editing solution for Egnyte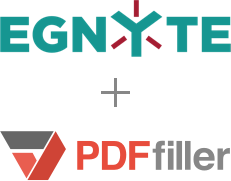 Easily edit, combine and eSign documents stored in your Egnyte account from any internet connected device. Transform any document into interactive fillable form with smart digital fields to quickly collect customer information. Add comments and sticky notes to easily collaborate on shared documents. Instantly brand your documents with customizable watermarks and logos.
Type Text in PDF Documents
Have you ever needed to type text on sales contract or invoice stored in your Egnyte account?
Have you ever needed to edit PDF or Word agreement or proposal stored in your Egnyte account? In the past, you probably had to print the document, fill it out, add pictures, highlight text and add your comments. Then, you would either scan it or send a hard copy to wherever it needed to go. Besides needing a printer and a scanner, the process probably took far too much time to complete. Now there is a far easier way to edit PDFs right in your Egnyte account -- you can simply use PDFfiller. PDFfiller's powerful tools provide a lot of useful features for working with your PDFs. You can type text anywhere on your PDF and edit it according to your needs.
To get started, click on the required folder on the left and choose a file in the list. Select Edit with PDFfiller on the right sidebar.

Choose the Text button or just click anywhere on the document and start typing. You can move text by dragging the text box. You can also change the font type or size by clicking the corresponding dropdown in the toolbar. To underline your text, to make it bold or italic, use the U, B, and I icons. Click the black square to change the color, and click the tree icons to resize the text.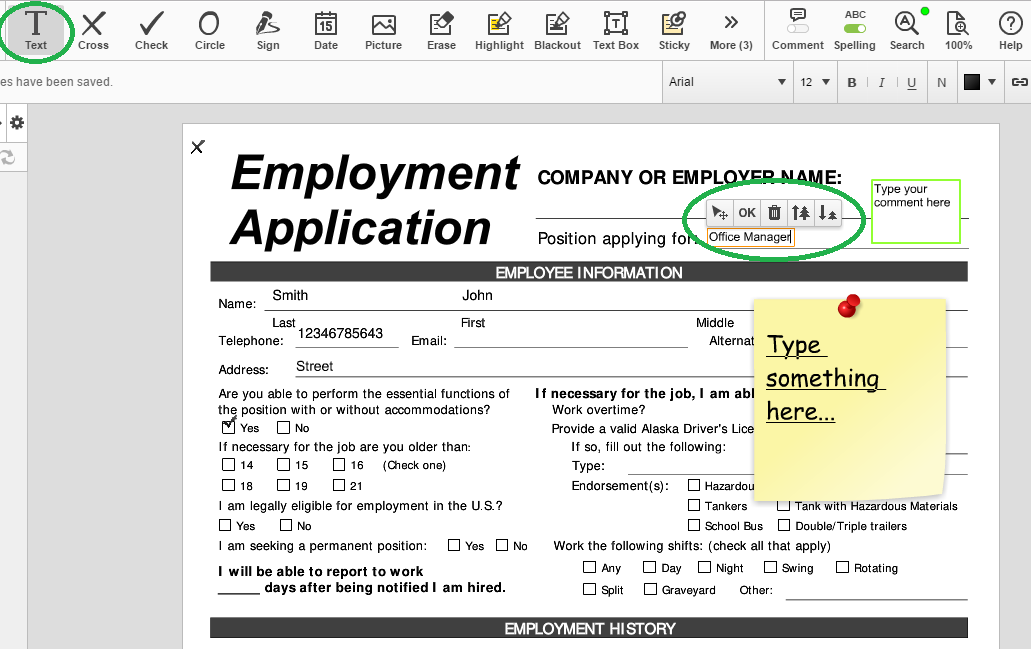 To delete text, just click the Trash can icon in the mini toolbar.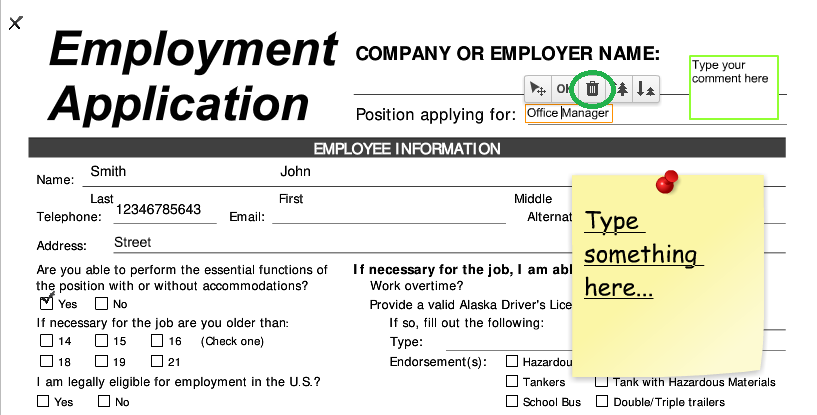 When you have finished editing, click the Done button in the top right corner and and save your document back to your Egnyte account.
Application Features
PDF Editor
Blackout and redact
Draw arrows and lines
Add comments and sticky notes
Add images and watermarks
Highlight and search
Form Builder & Merger
Add checkboxes, drop-down menus, date and signature fields, formulas and images Define the filling order and add instructional videos to guide clients through the document
Merge PDF, Word, PowerPoint and JPEG files into a single PDF
eSign
Create legally-binding eSignatures with just a click
Sign documents when on-the-go on any mobile device
Easily add your handwritten signature to a document using a webcam
Contact Form
Let's start the conversation to see if our solution is right for you. Leave your name, email and phone number so that our manager can contact you for a quick chat.