Integrate pdfFiller with Firefox
Fully-functional PDF document editor and e-signature solution directly in your web browser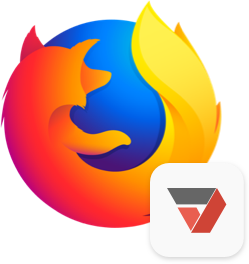 Convert any webpage into an editable PDF document and instantly fill it out or e-sign it online. This lightweight Firefox add-on allows you to transform static or image-based PDFs into interactive fillable forms. Use the add-on to get your fillable documents completed and signed electronically by one or multiple recipients in a matter of seconds from any internet connected device.
 Powerful
The add-on offers you a complete document management solution by providing you with the ability to edit PDFs online. The editor is available from your computer and from any mobile device. More than 20 million documents are stored in pdfFiller's online library. All of them can be filled out, signed and sent using this simple and convenient editor.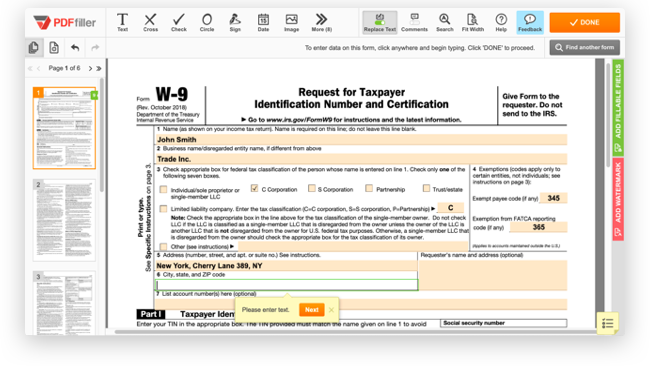 Secure
Store your files in a HIPAA compliant cloud storage and protect them from unauthorized access with two-factor authentication. Secure a recipient's access to important documents by applying a four-digit PIN. Keep track of a document's status with the help of instant notifications and version control.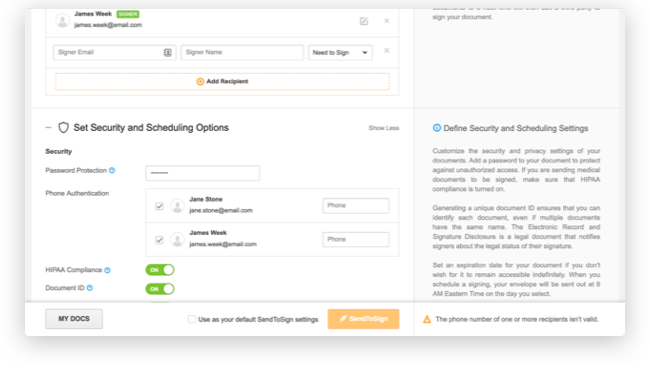 Flexible
With the pdfFiller add-on for Firefox, you can easily send a document for signing after editing it online. What's more, it allows you to convert any doc into a template, share it via fax, email, or even SMS, as well as change its format and save the edited document as a PDF, Word, Excel or PowerPoint file.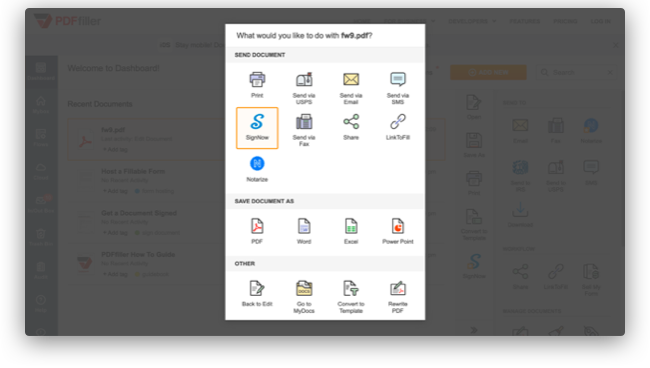 Add-on Features
PDF Editor
Redact PDF documents online. Type, erase, highlight and blackout text. Add, remove or rotate pages in a document
Add formulas, images, arrows, lines and other graphic objects
Annotate your documents by adding comments, textboxes and sticky notes
Form Builder
Transform any PDF into an interactive fillable form with smart fillable fields
Add checkboxes, drop down-menus, date and signature fields
Define the filling order and guide recipients through the filling process
E-Signature Solution
E-sign any PDF using your trackpad, mouse or keyboard
Collect signatures. Get your PDF signed by up to 20 recipients in a specific order
Track e-signature workflows and get instant notifications about who opened your documents and when they were signed
Learn More with Guidebooks
800-831-2050
Our award-winning customer support is available 24/7
sales@pdffiller.com
A sales team member is ready to help