PDF Document Editor for Construction Project Management
GenieBelt and PDFfiller are a complete toolset to manage complex building projects as well as editing, signing, annotating and collaborating on construction documents.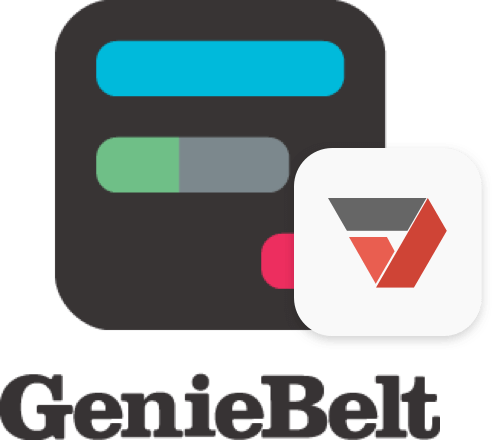 Take advantage of the complete editing solution for project management in construction. Type text on any contract or proposal, erase or blackout the existing figures and phrases in plans and add new content to your documents from any device. Search for words and phrases and highlight important information for your partners.
Powered By
PDFfiller provides a complete document editing platform. Add text to any PDF or erase the existing text with PDFfiller's easy to use tools. Draw arrows and tables in your blueprints to provide more information for customers. Check the spelling of the information you add to avoid typos.
GenieBelt is the complete project management platform for the construction business. The interactive Gantt chart uses real-time data to make sure your project stays on time and on budget. Daily reports give you a bird's eye view of your projects, so nothing gets missed or delayed.
Try It Out
Application Features
PDF Editor
Type and erase
Black out and redact
Add images
Draw arrows and lines
Place sticky notes and text boxes
Project Management
Automatically create a full activity log
Manage and follow the status of a project live
Collaborate with all stakeholders on a project
eSign & Workflows
eSign documents and collect signatures
Get instant notification with a copy of the document once it's been filled out
Work together on any device to access, edit, collaborate and comment on a single document
Use Cases
Edit Contracts and Proposals
Sign Progress Completion Certificates
Annotate Plans and Blueprints
Collaborate on Construction Documents
Manage Complex Building Projects
Fill out a Request for Information
Contact Form
Let's start the conversation to see if our solution is right for you. Leave your name, email and phone number so that our manager can contact you for a quick chat.