Integrate pdfFiller with Gmail
Send out PDF attachments for signing right from Gmail
Instantly send PDF agreements, quotes and invoices to be signed and completed by multiple signers without leaving your Gmail account. Upload any PDFs that need editing to your pdfFiller account in seconds.
Send PDFs for signing
Accelerate the way you manage Gmail attachments with the pdfFiller add-on. Send PDFs to be signed and completed by multiple recipients right from your Gmail inbox. Make it easy for recipients to sign and complete documents by customizing your signature requests.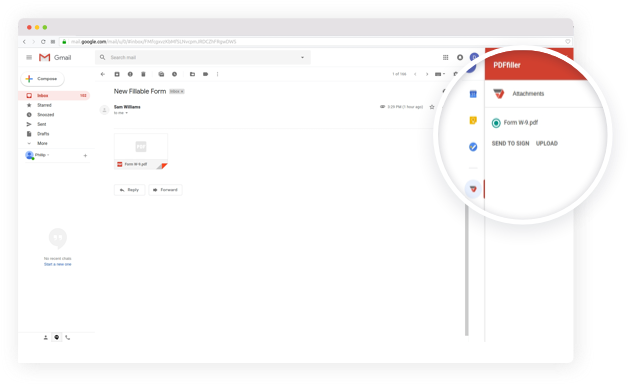 Protect access to documents
Protect your PDF document from unwanted changes by adjusting the access levels for each recipient: Only sign or Edit and sign. Setting document access to Only sign protects the text and images of your document from being modified by recipients.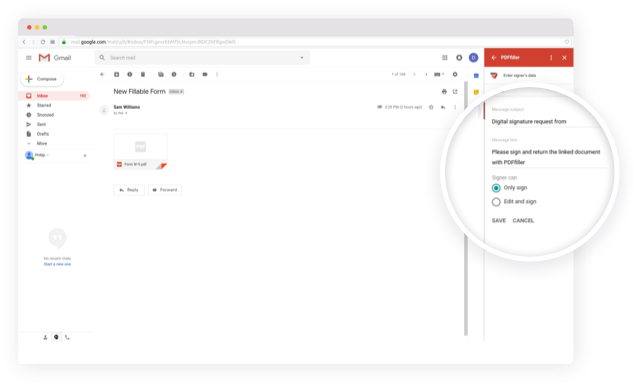 Instantly edit PDF attachments
Modify text, images and graphics in a PDF before sending it for signing. Upload documents to your pdfFiller account in a click. Type text anywhere on a document, highlight important details, black out sensitive information and add comments or sticky notes.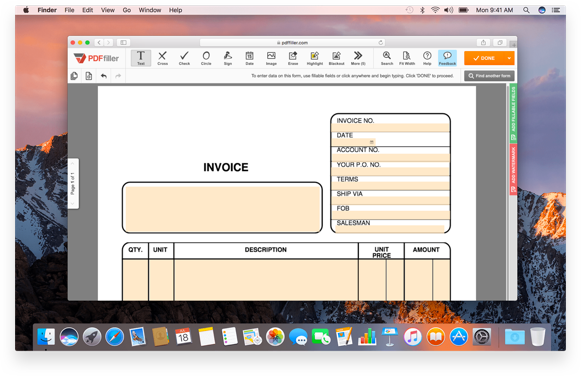 Application Features
PDF Editor
Place sticky notes and text boxes
Form Builder
Turn documents stored in Google Drive into dynamic fillable forms
Add checkboxes, drop down-menus, date and signature fields, formulas and images
Define the filling order and add instructional videos to guide clients through the document
eSign & Workflows
eSign documents and collect signatures
Track workflow via instant notifications
Access and manage your fillable forms on desktop and mobile devices
Tell us about your business
Fill out the form on the right so that our sales representative can contact you and provide the best solution for your business needs.