Track All Changes in a PDF in Salesforce
The best document management solution for Salesforce
The DaDaDocs Salesforce integration is a complete online editor for typing, editing, erasing, blacking out and annotating text as well as signing documents. Work with Word and PDF files in your Salesforce account, and share documents with your partners making them available to anyone on any mobile device.
Track All Changes in a PDF
Have you ever needed to go back to the previous versions of your contract and check its changes in your Salesforce account?
Using pdfFiller, you can easily check all versions of either a PDF or Word document right in your Salesforce account. So, if you see that the first version was better, you can easily go back and save it. pdfFiller 'Versions' tool keeps track of the changes you make after each document editing session. Here's how it works.
To get started, select the Salesforce object and click the drop-down menu near the required Word or PDF document on the right. Click on Edit.
Type anything or make some other changes according to your needs. For example, type an e-mail address.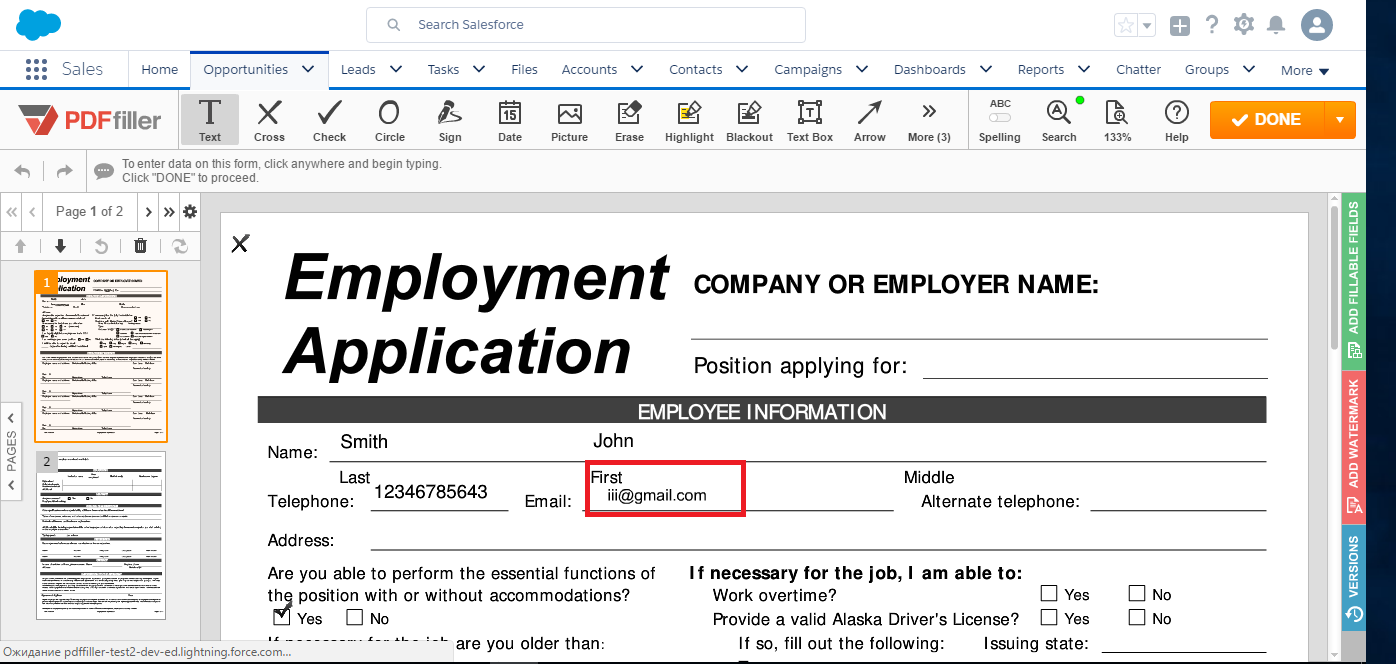 After that push the Done button at the right top side of the interface. You may have noticed that anytime you have hit Done after editing a document in the pdfFiller editor, a window pops open telling you that a version of your document has been saved along with the date and time.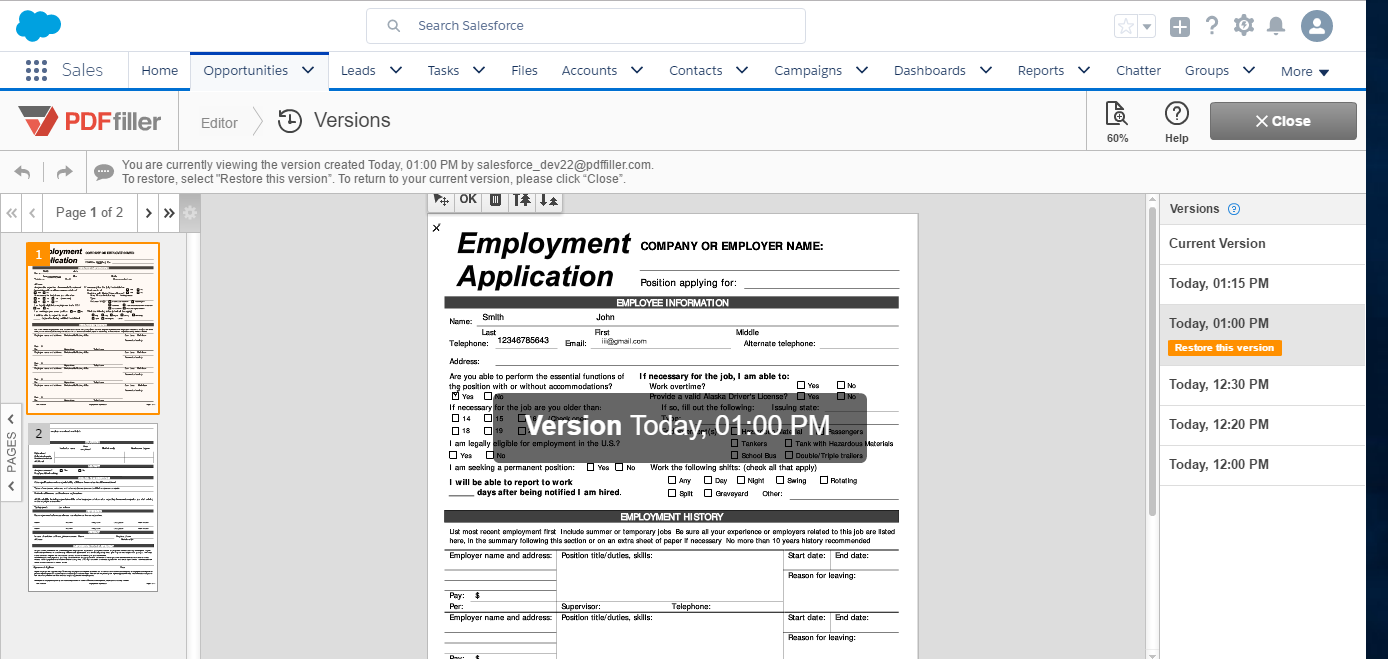 When you open the Versions tool, you'll notice a list of versions labeled with the date and time that you made specific changes to the document.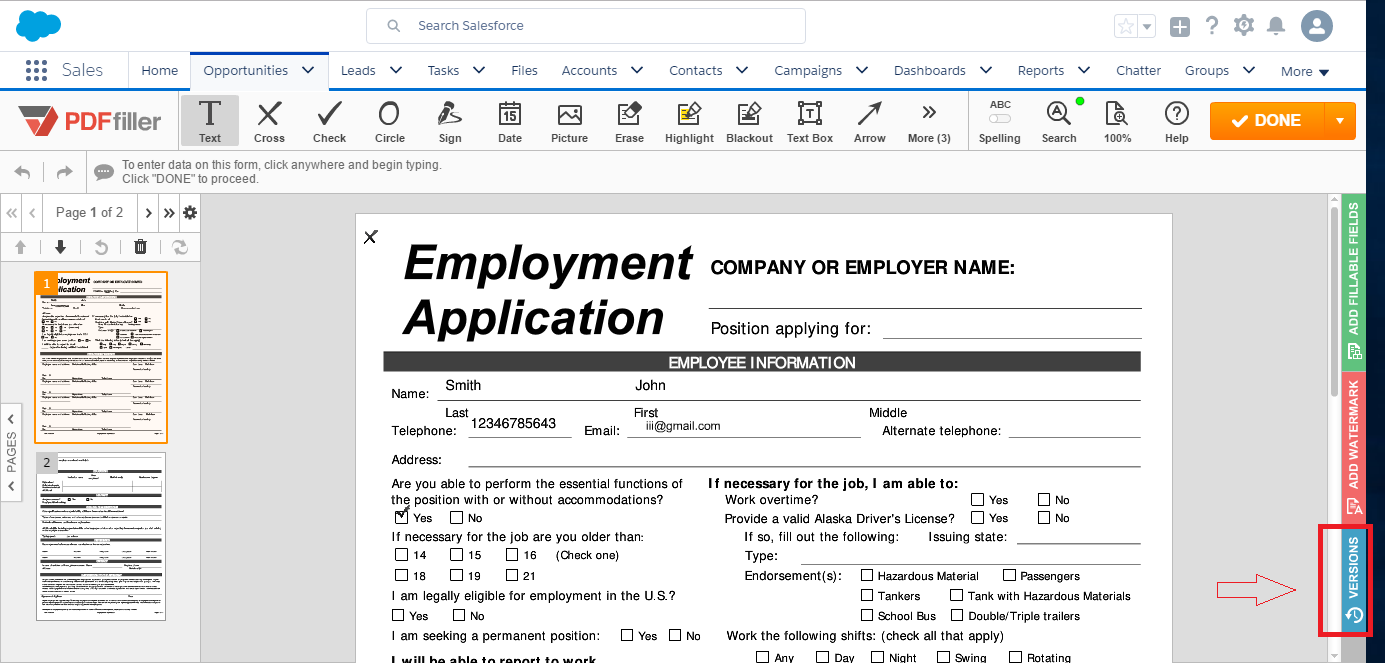 When you click on one of the dates and times, you will see an orange button appear that says Restore this Version. Clicking on the button will reinstate the version of the document you have selected. Keep in mind that even if you reinstate an older version of the document, all the versions will continue to be stored in the list. To return to the current version, you can simply close the Versions tool.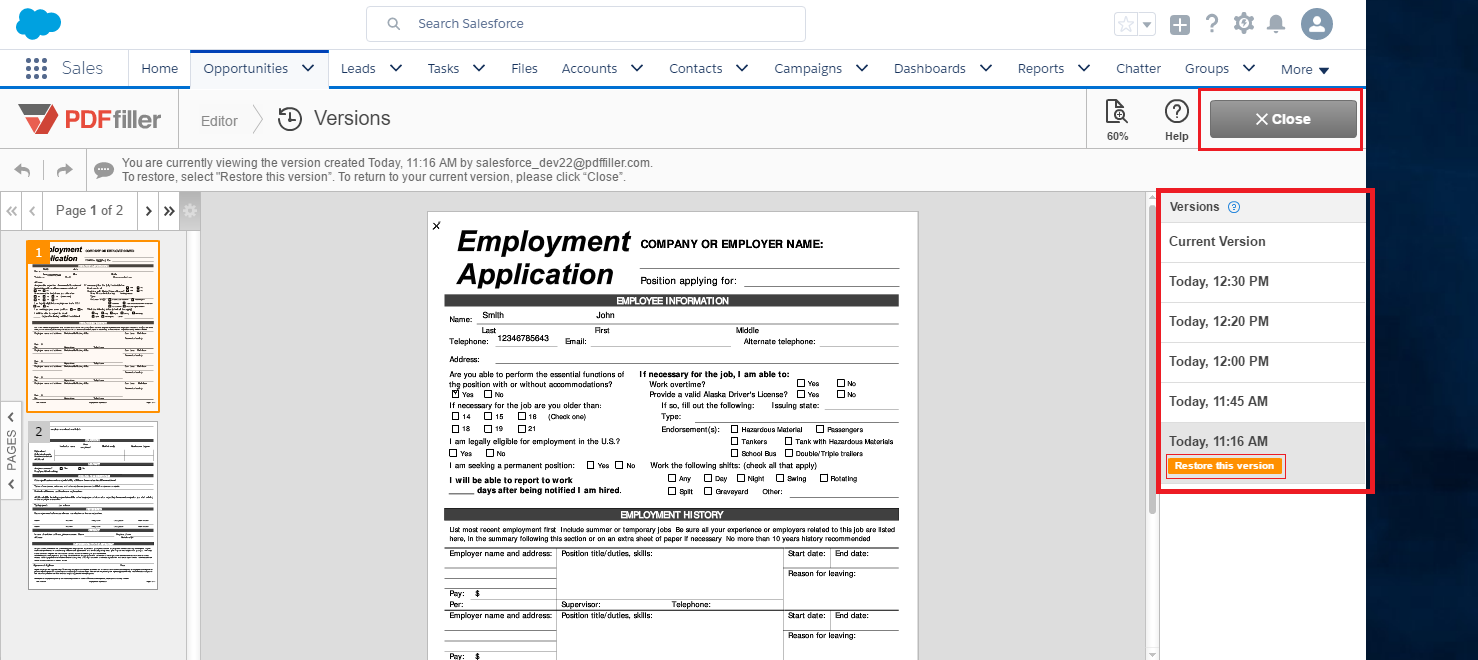 Read Our Customer Success Stories
Cloud Based PDF Editor, eSignature Manager & Document Generator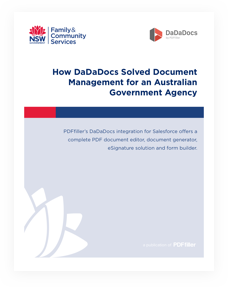 Government Agency Uses DaDaDocs
An Australian government agency uses DaDaDocs for Salesforce to securely redact, edit and sign PDF documents.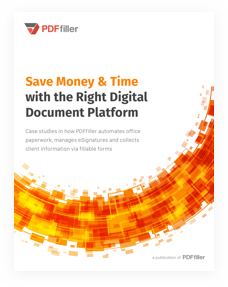 How Businesses Save with Us
Businesses use pdfFiller to collect information, automate paperwork, edit PDF documents and get eSignatures.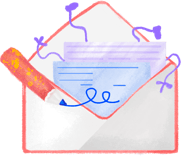 Tell us about your business
Fill out the form on the right so that our sales representative can contact you and provide the best solution for your business needs.