Integrate PDFfiller with WordPress
Easily collect customer information from a WordPress site
Use a PDF Form Filler plugin to easily embed fillable forms on your WordPress site and securely collect customer information. Receive an email notification with a copy of a submitted form as soon as your customer fills it out.
Powerful
Access fillable forms stored in your PDFfiller account, customize fillable fields according to the style of your WordPress site and easily embed fillable fields on your page. Your customers can quickly submit a form on any internet connected device.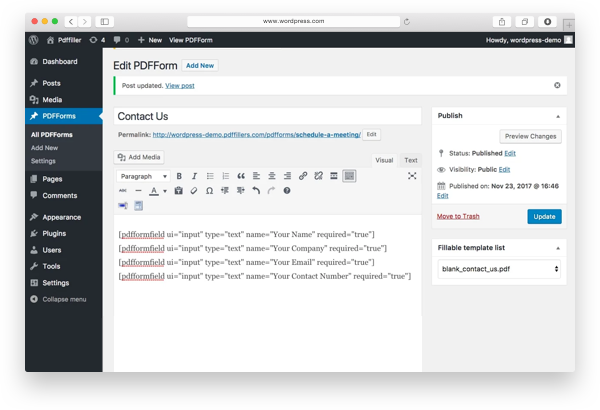 Secure
Save your fillable forms within an encrypted folder that meets HIPAA compliant storage requirements. Secure your recipient's access to fillable forms with two-factor authentication.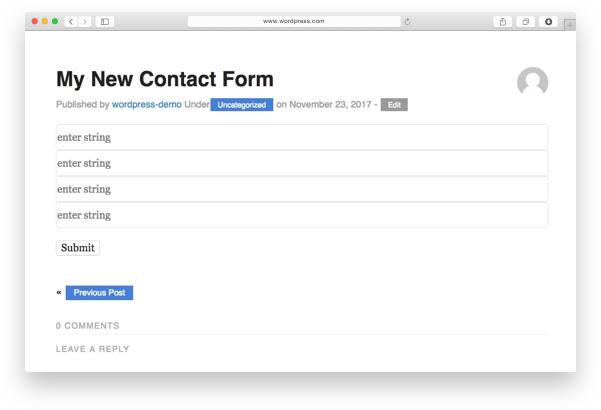 PDF Form Filler Features
Stay Secure
Store all submitted forms in your PDFfiller account
Protect fillable forms with encrypted folders
Secure the authenticity of a form with a unique document ID
Get Instant Notifications
Receive an email notification once a form is submitted
Get a filled out PDF sent to your email address
Send copies of submitted forms to your customers
eSign and Workflows
eSign documents and collect signatures
Track a workflow with instant notifications
Set the order of who can sign a document
800-831-2050
Our award-winning customer support is available 24/7
sales@pdffiller.com
A sales team member is ready to help