Integrate PDFfiller with Zoho CRM
The all-in-one online PDF editor, document generator, eSignature manager and form builder solution for Zoho CRM.
Streamline your business workflow with PDFfiller. Generate agreements, invoices, quotes and proposals pre-filled with Zoho CRM data and edit them with your business partners. Transform static contracts and applications into dynamic fillable PDF forms and host them on your company's website to quickly collect customer information.
Powerful
Transform static documents into dynamic fillable PDF forms with smart digital fields. Share fillable PDF forms with your customers and business partners using a direct link, QR code or host them on your website. Save collected data as an Excel spreadsheet or export it to Zoho.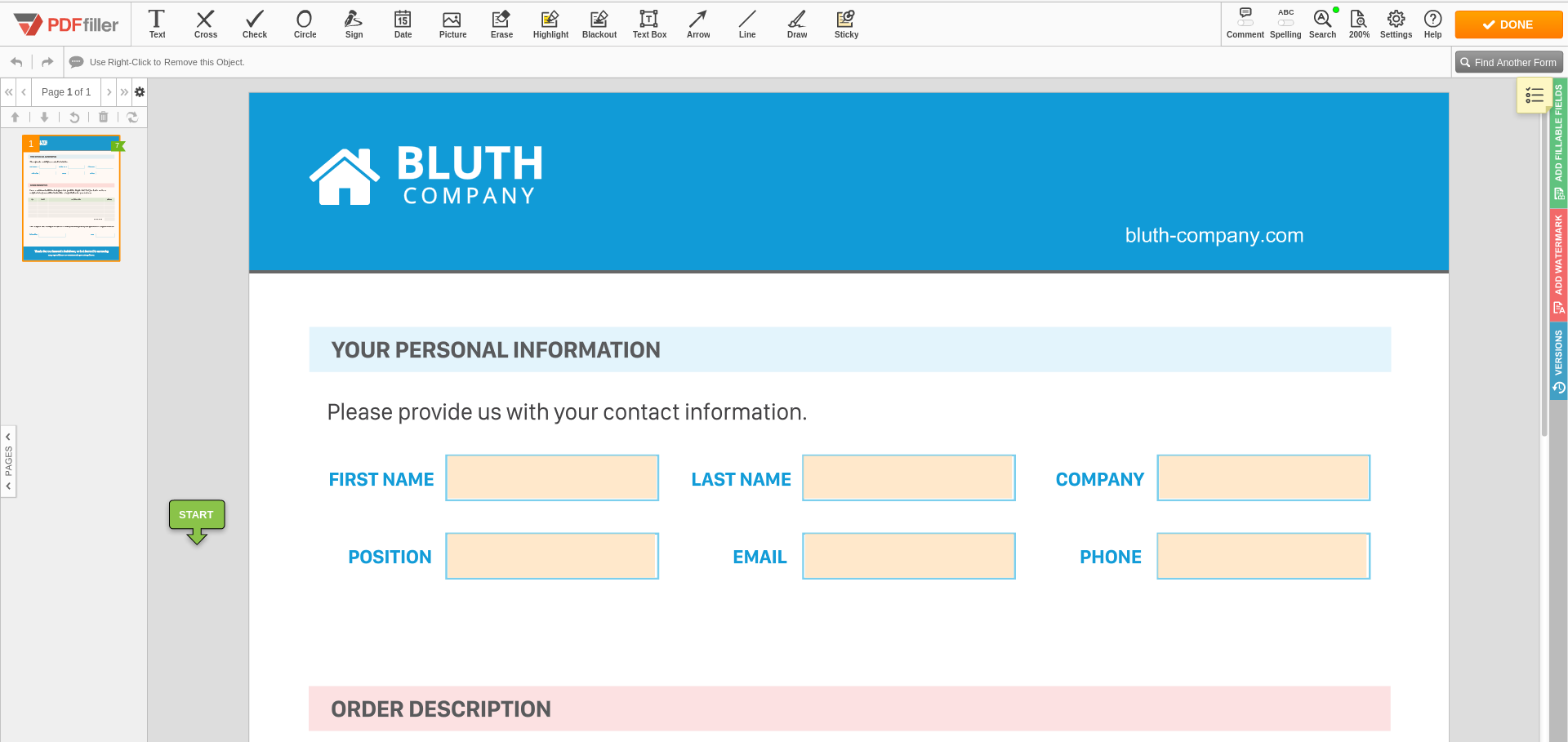 Dynamic
Automatically pre-fill your agreements, contracts and invoices with Zoho CRM data. Send pre-filled documents to be signed by your business partners on any mobile device right from Zoho. Receive an instant notification in Zoho CRM once a documents is signed.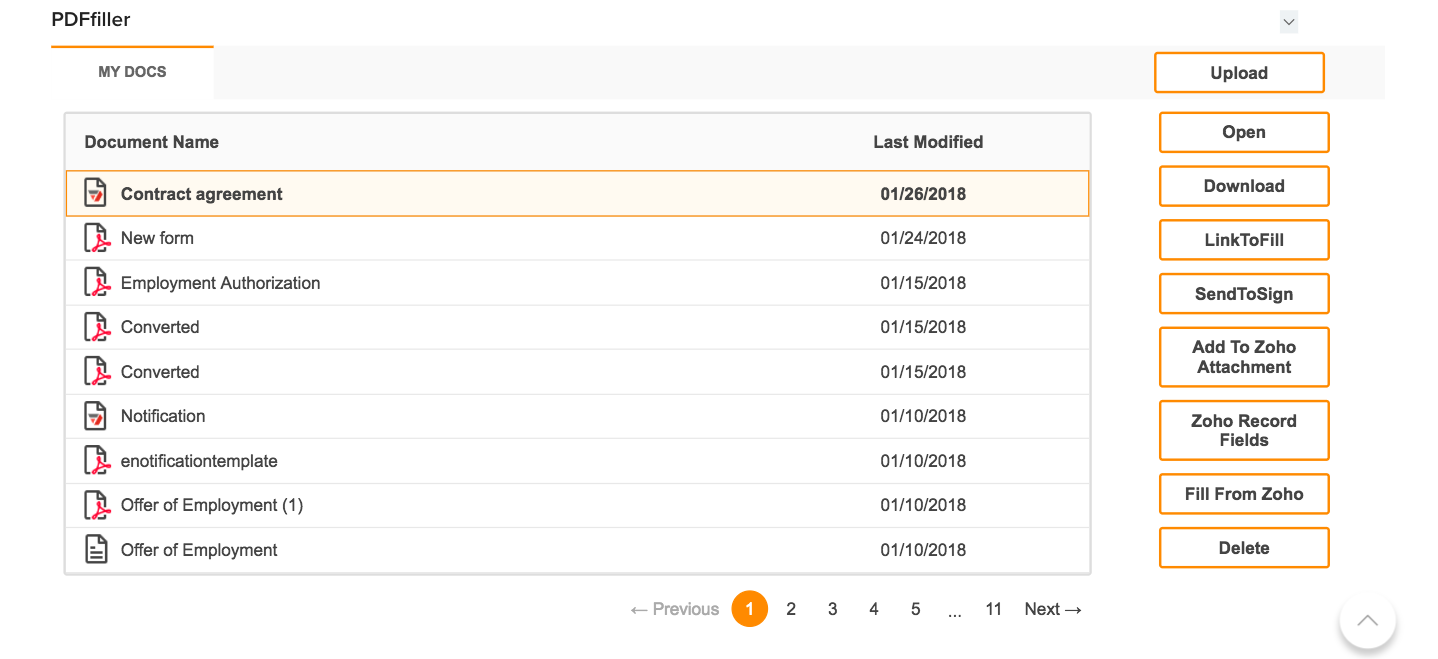 Fast and Intuitive
Edit and annotate your PDF documents using powerful editing tools. Type text anywhere on a PDF, leave comments for your colleagues and business partners, erase outdated information and black out confidential details such as account numbers, addresses and financial figures.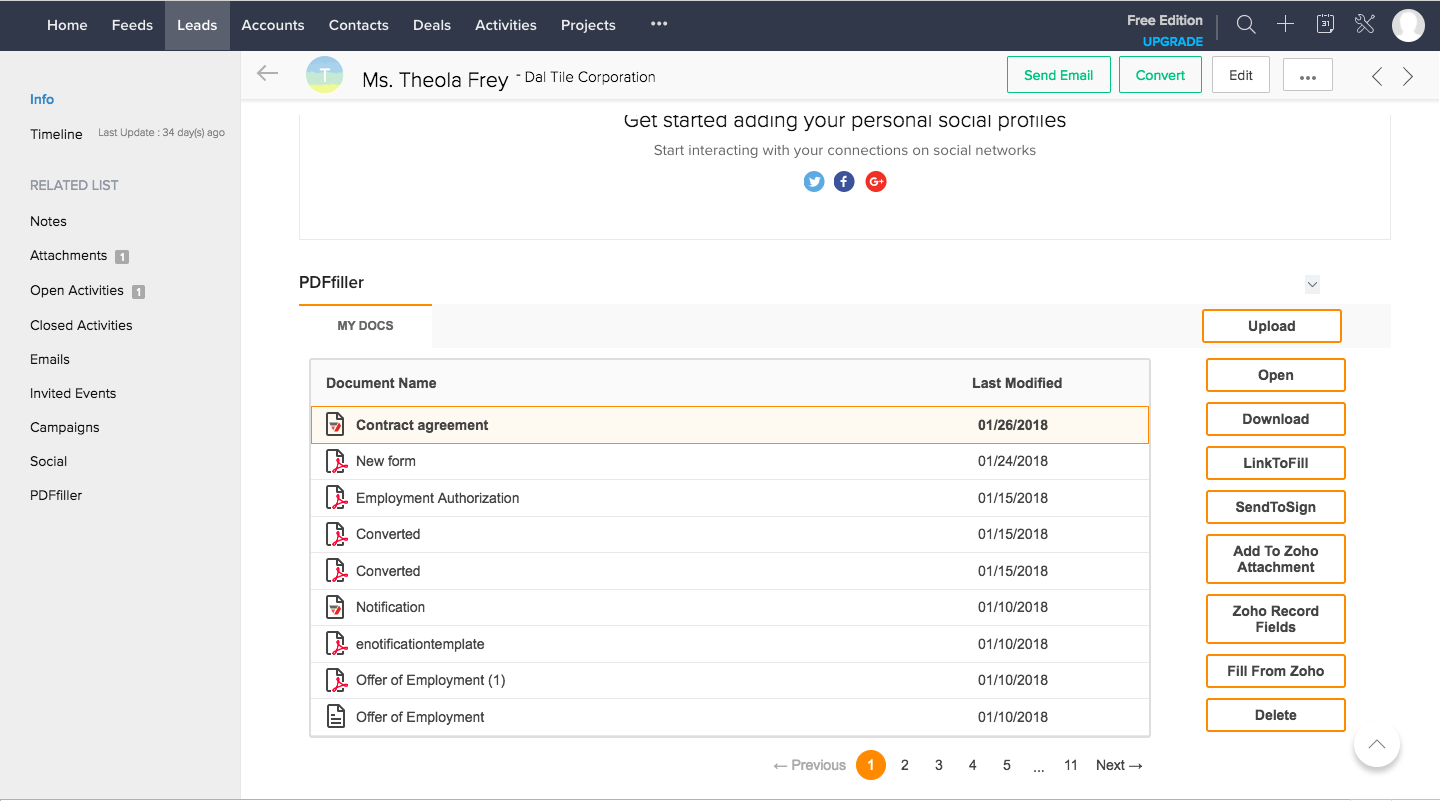 Application Features
PDF Editor
Type and erase
Black out and redact
Add images
Draw arrows and lines
Place sticky notes and text boxes
Form Builder
Turn any document into a smart fillable form and pre-fill them with Zoho CRM data
Use checkboxes, drop-down menus, date and signature fields, formulas and images
Define the filling order and add welcome videos to guide clients through the document
eSign & Workflows
eSign documents and create complex eSignature workflows
Receive an instant notification containing the copy of a filled out document
Work together from any device to access, edit, collaborate and comment on a single document
Learn More with Guidebooks
800-831-2050
Our award-winning customer support is available 24/7
sales@pdffiller.com
A sales team member is ready to help