Who?
CHG Healthcare services was originally founded to enlist the services of traveling physicians as a way to deliver medical care to rural communities. Now, however, CHG specializes in the temporary and permanent placement of doctors, nurses and other healthcare professionals across the US. CHG has its headquarters in Salt Lake City, Utah and employs more than 2,000 people in seven offices located around the U.S. They do business in all 50 states and have the broadest offering of healthcare professionals in the industry.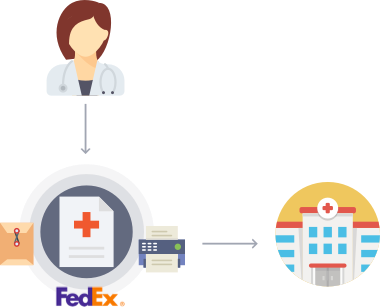 To fulfill their mission of providing life-saving healthcare to those who need it most, CHG Healthcare Services needed a faster way to onboard doctors and facilitate locum tenens (that is, the ad hoc appointment of temporary doctors) in hospitals and healthcare facilities around the nation.
CHG's previous system relied on paper doctor privileging documents and state licensing forms, which had to be faxed and sent by FedEx, often creating administrative delays and restricting the availability of doctors at crucial moments.
For the past year, CHG has used PDFfiller to accelerate doctor onboarding and to introduce a whole new level of agility and control to the document management workflows involved in hospital staffing.
By digitizing document workflow, PDFfiller allows doctors to have access to all necessary documents wherever they happen to be, meaning these documents can be finalized and returned with far greater speed, accuracy, and convenience than paper versions. The range of document management options combined with the speed of working with documents online makes the entire physician onboarding process more efficient for everyone involved.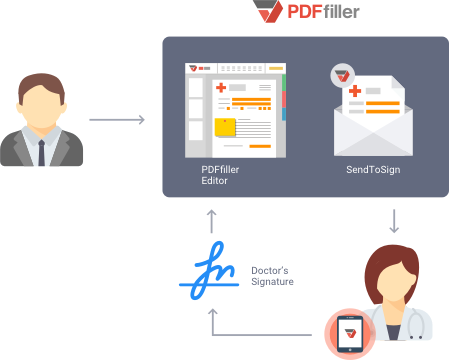 The Benefits of Using PDFfiller
Mobile Access
For CHG, one of the highlights of PDFfiller is its ability to be used anywhere and on any internet-connected device. This allows providers to electronically fill, edit and sign a document from their smartphone anywhere and anytime.
Easy to Use
Among the document management options that CHG tested, PDFfiller stood out from the competition in terms of user-friendliness, both from the point of view of both CHG's administrators and from that of the doctors and healthcare facilities that CHG serves.
100 Times Faster
The fact that doctors can edit, sign, and return forms instantly has meant that document finalization that once took CHG administrators weeks now take a matter of minutes.
"Sometimes we have situations where there is a hospital that needs someone right away and we have patients that can't be seen because we couldn't get the documentation back because we had to Fedex it to them and [the doctors] had to Fedex it back to us. The fact that they can sign on their phone and get it back to us the same day is huge for our business and for the number of patients that we serve"