Army application forms package
This package includes the following documents: philippine army reservist application form, south african army application forms 2020, afp pension update 2020 and other forms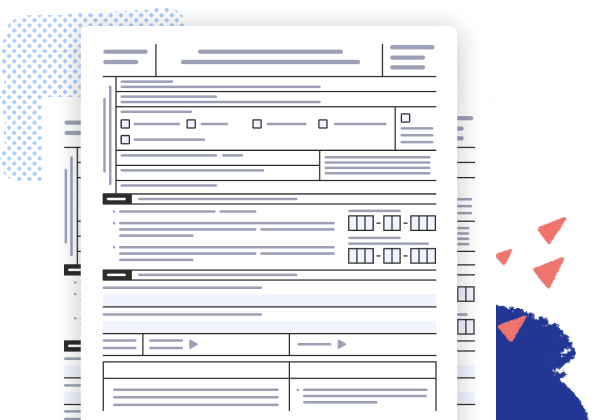 Purchase the Army application forms package to get these templates
Try pdfFiller's Army application forms package to complete and submit entire document groups right away. Save time on document searching and sorting - you now have all the necessary forms accessible. It's also possible to only the forms you need from the deal, to cut the costs even more.
Forms from pdfFiller bundles are manually selected to suit every particular occasion. Besides the Army application package, you can get numerous packages sorted by category, and file them. pdfFiller provides you with a powerful PDF document editor, legally-binding e-signatures, and complies with industry-leading standards for data protection.
Click Fill Now to start working on your document in the full-featured editor. Insert the information in the fillable fields marked as required. Use the Wizard tool so you don't miss any important sections. The arrows will guide you through the document, highlighting which field is active, and the pop-ups will tell you which information to insert. Also, take advantage of the fields list to ensure that all of them are completed. Repeat the same process with each form in the Army application package and send them out at the same time.
Army application forms package FAQs
Below is a list of the most common customer questions. If you can't find an answer to your question, please don't hesitate to reach out to us.
How do I apply for Afpsat?
You must first register online at http://afpsat.afp.mil.ph/ and print your examinee number and bring it along with the other above-mentioned documentary requirements.
How do I become a reservist?
Be a U.S. citizen or resident alien. Be between the ages of 17 and 42 (general requirement range; age varies by branch). Pass an armed forces physical exam. Pass the Armed Services Vocational Aptitude Battery test.
How do I become an AFP reservist?
Check if you are qualified and prepare all the needed requirements. Compile all your required documents in three (3) folders with one (1) original and (2) authenticated photocopies. Submit your documents to your nearest Community Defense Centers. There are currently 82 CDCs throughout the country.
What our customers say about pdfFiller
See for yourself by reading reviews on the most popular&nbspresources:
It does what I need it to, it saves others from having to read my very poor handwriting, and, since it saves the files, if I need to file them again next year, I just have to change a couple of dates, and "Voila!"
Very easy to work with, love the fact you can email directly from site.