Voter registration forms package
Templates included in the Voter registration forms package package: comelec registration form, personal data sheet, cef 1c form and other forms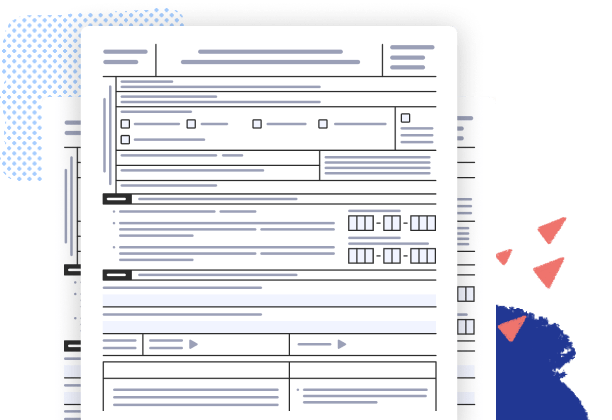 What's included in the Voter registration package
Acquire the Voter registration forms package by pdfFiller to add the documents mentioned above to your workflow instantly, and save money with special package deals. Save time and hassle on document searching and sorting - you now have all the necessary forms available. You can also use only specific templates from the bundle.
Form packages in pdfFiller are manually grouped and include the most popular paperwork cases such as tax submission, various applications, and agreements. The templates from the Voter registration package and other deals have no limits for filling out so you can use them for numerous practices. Proceeding to the pdfFiller's editing tool, complete the required document, sign it, and securely send out - in your browser window..
To start working on your Voter registration package, click Fill Now on one of the templates. You'll be instantly taken to the editing tool. Take advantage of the Wizard tool to make completion more efficient. This tool guides you through the document and shows the information you need to fill in. Thus, you will never miss a thing and save time resubmitting the documents. After you finish a form, click Done and proceed with other forms.
Forms description
A personal data sheet provides your biographical and logistical information, including contact information and details such as past places of residence, education, and social or community activities.
Form W-9 is used in the United States income tax system by a third party who must file an information return with the Internal Revenue Service. It requests the name, address, and taxpayer identification information of a taxpayer.
Internal Revenue Service tax forms are forms used for taxpayers and tax-exempt organizations to report financial information to the Internal Revenue Service of the United States.
Voter registration forms package FAQs
Below is a list of the most common customer questions. If you can't find an answer to your question, please don't hesitate to reach out to us.
What is personal data sheet for employee?
A Personal Data Sheet (PDS) is used for organizing important information that potential employers could potentially be interested in. Even if a company doesn't ask for a PDS before a job interview this form can be used as a reminder when filling out job applications.
What is the purpose of the W 9 Form?
Use Form W-9 to provide your correct Taxpayer Identification Number (TIN) to the person who is required to file an information return with the IRS to report, for example: Income paid to you. Real estate transactions. Mortgage interest you paid.
Who has to file a Schedule C?
Anyone who operates a business as a sole proprietor must fill out Schedule C when filing his or her annual tax return. Using the entries on Schedule C, the taxpayer calculates the business's net profit or loss for income tax purposes.
What our customers say about pdfFiller
See for yourself by reading reviews on the most popular&nbspresources:
easy to use. would like to have known prior about having to register an account or have adobe flash player. otherwise, very helpful
I love this app. It allows me to professionally alter projects and makes the job that much easier.