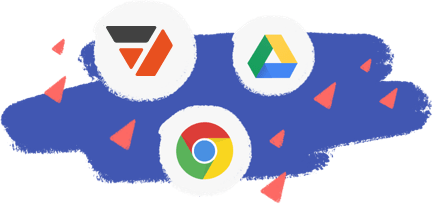 PDF Editor for Chrome and Google Drive
Edit, fill out and e-sign documents right from Chrome
Manage PDFs in seconds with pdfFiller extensions. Open any PDF from a Google search result or your Google Drive in pdfFiller. Edit original content and add fillable fields for text, images, signature, and the date. Save edited PDFs or share them via email, direct link or QR code.
Manage PDFs from Google Drive and Chrome
pdfFiller for Chrome
Open PDFs directly from search engine results. Modify document text, blackout sensitive data, add annotations and fillable fields with the pdfFiller editor. Send PDFs for signing to multiple recipients at once.
Learn more
pdfFiller for Google Drive
Easily edit, annotate and e-sign any PDF from Google Drive. Instantly turn PDF documents into fillable forms by adding text, signature, date, dropdown and formula fields. Customize the appearance of individual PDF forms for each recipient.
Learn more
Application Features
PDF Editor
Place sticky notes and text boxes
Project Management
Turn any document into a smart fillable form and connect fillable fields to values from a Salesforce object
Use checkboxes, drop-down menus, date and signature fields, formulas and images
Define the filling order and add instructional videos to guide clients through the document
eSign & Workflows
eSign documents and collect signatures
Get instant notification with a copy of the document once it's been filled out
Work together on any device to access, edit, collaborate and comment on a single document
Tell us about your business
Fill out the form on the right so that our sales representative can contact you and provide the best solution for your business needs.